Today is the first day of our Spring Clean your Life series.  We are going to start with Spring Clean your Goals & Dreams.  If you are like me you need to do a little sweeping & dusting on your goals and dreams.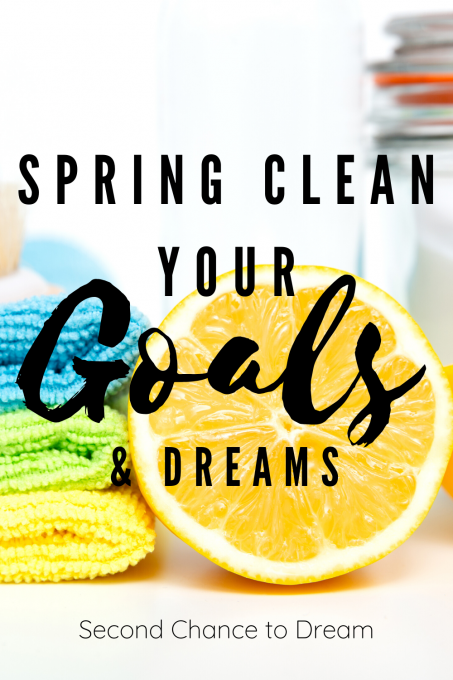 How are your goals coming for the year?
We are 3 months into 2020 and now is the time to re-evaluate how things are going.
Are you accomplishing your goals & dreams like you want to?
Do you need to change any goals?
Do you need to change your focus and get committed to achieving that goal?
Do you need to set new goals?
Does how you spend your time support my goals and dreams?
Take a few minutes and review your goals & dreams.  Present each one of them to God asking Him to help you renew your passion. Ask Him to give you wisdom on things you might do differently to help reach these goals.
May he grant your heart's desires and make all your plans succeed. Ps. 20:4 NLT
How Do We Stick To Our Goals And Dreams When Life Gets Chaotic?
Remember your why?  Why did you want to accomplish _______? Keep your why in front of your face.  If you don't a cookie/couch/ anything will scream louder than your why.
2.  Review your written goals. If you don't have your goals written down please grab a piece of paper and get serious and start writing those goals down.  Read my post on 5 Benefits to writing down your goals.
3. Get an accountability partner. Ecc. 4:9 says, Two are better than one because they have a good return for their labor:  Reach out to a friend and get some accountability going.
4.  Establish a morning routine.  All successful people have an established morning routine.  You can accomplish a lot more if you get up and have a plan.
Please let me know if you have any questions or if this helped you in any way.
You have 9 months left to accomplish all you want in 2020. Let's get going on creating and making your goals & dreams come true!
Here is a worksheet to help you decide your top 3 goals to spring clean.
You can download it here
Make Sure You Check Out These Other Spring Clean Your Life Posts:
 If you haven't set any goals yet, grab this free goal for 2020 printable and get to work.
Check out this post- Spring Clean your Life Series for a valuable FREE worksheet:
Why you need a clear vision for a successful life…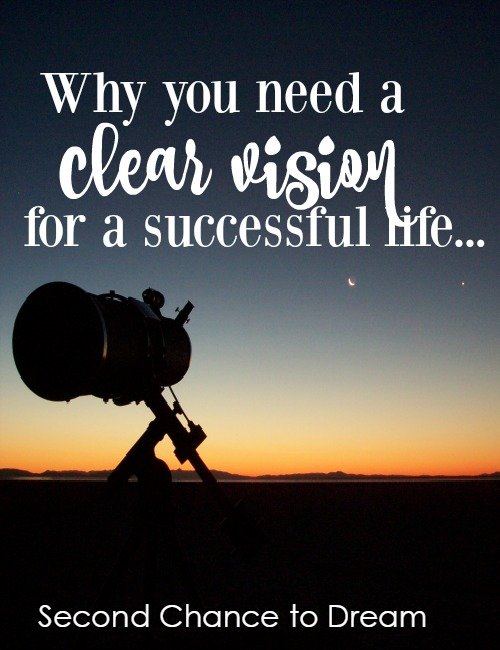 I'd love to have you follow along. You can subscribe to my RSS Feed or sign up to receive daily Emails delivered to your inbox. You can also follow along via Facebook, Google + or Twitter.





(Visited 1,088 times, 1 visits today)