The word routine has always been a dirty word to me.  I consider myself a free spirit and don't want to be tied down to doing the same thing every day.  As I'm growing older I am seeing the stupidity of that belief.  I have been listening to several different leaders on GROWTH (my word for the year) and I'll be darn if every single person I'm listening to isn't talking about the necessity of routines to be successful.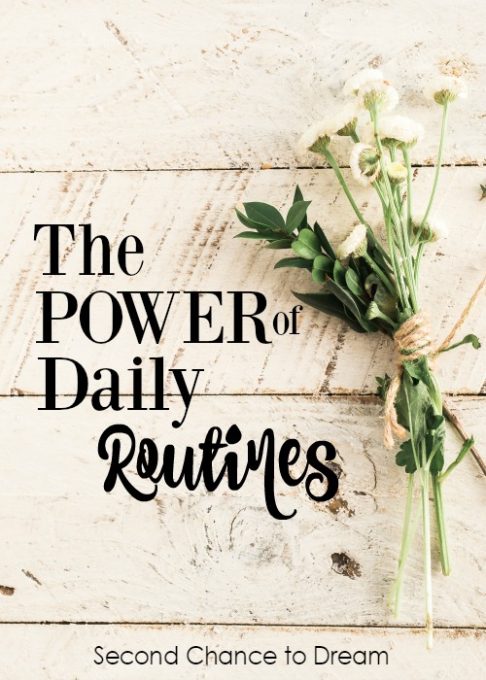 One way I know that I need to pay attention is that I'm getting the same message everywhere.  Even my husband was reading me parts of his book and guess what it said,  we need daily routines for success.
One of the quotes that I heard was "The secret of success is found in your daily routines",  John Maxwell.  That quote grabbed my attention. Is my frustration with my level of success coming from the fact that I don't have a daily routine for success? Is the fact that I can never find time to do the things I know will help me be successful because I don't have routines?  I truly believe I can be successful but I live frustrated because I don't always know how to accomplish it.  Did I just find what I need?  We shall see…
To start I made a list of things that  I wanted to do every day that are non-negotiable.  To be honest, I'm really good at creating the lists, I need help following through with them.  One thing that is very motivating to me is crossing those things off the "to-do list".  I'll even write things down on my list that I've already done just so I can cross them off.  To help me follow through I created this habit tracker checklist that I can see every day and that I can check off.  Seeing blank spots on the sheet is very motivating to me.
Habit Tracker Checklist: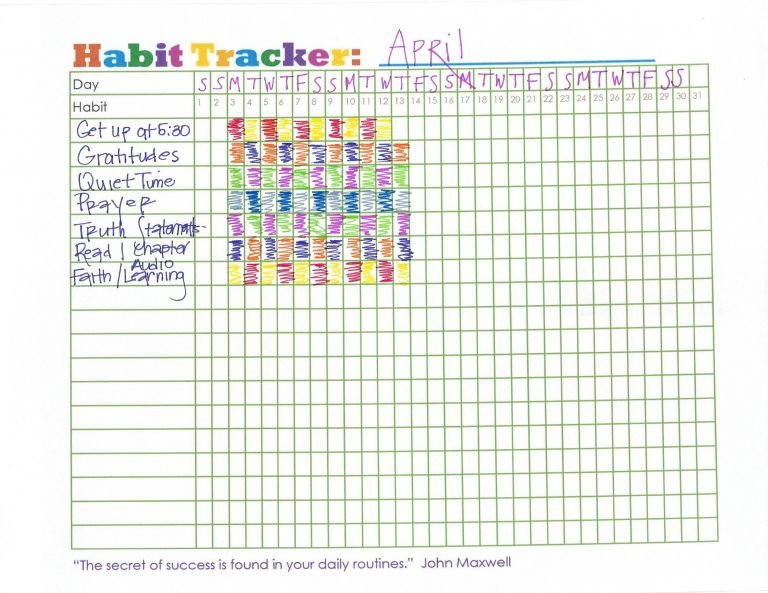 After I accomplish the things on my list above I work on whatever is the most important for me that day.  Write blog posts, write my Bible Study lessons for Monday. I'm currently using that time on how to create mail list.  Doing it first thing in the morning is working!
I wanted to share a blank checklist with you just in case you struggle like me.  You can download the Monthly Habit Tracker HERE.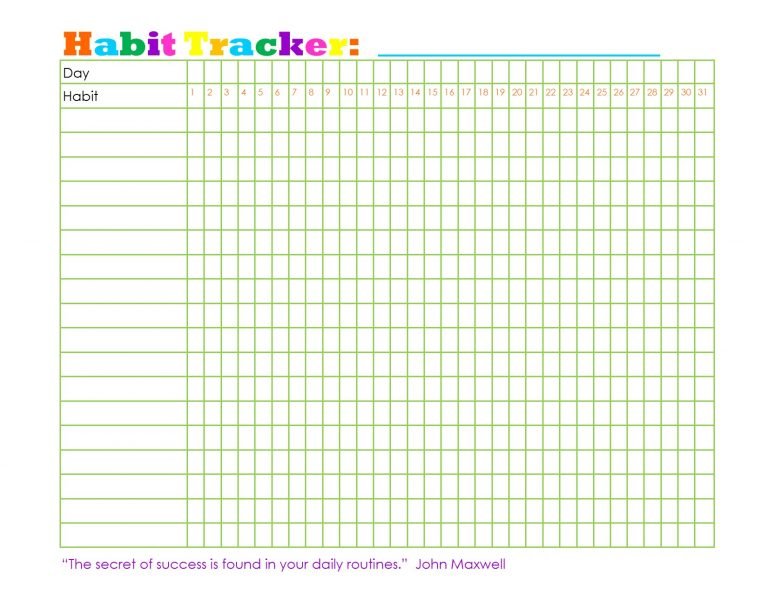 I will check back in with you and let you know how things are going.  So far it's going GREAT!  I've accomplished things that have been on my list for MONTHS.  Not only have they been on my list unaccomplished but I have been beating myself up daily for not getting them done.  Have a routine is FREEING not a prison, spoken from someone who has avoided them my whole life.  What's your thoughts on routines?
It's not too late to set goals for this year.  Here is a Free 2017 Goals Printable for you to help you do that.
Vision Board Worksheet to help you accomplish your dreams
Why you need a clear vision for a successful life
I'd love to have you follow along. You can subscribe to my RSS Feed or sign up to receive daily Emails delivered to your inbox. You can also follow along via Facebook, Google + or Twitter.


(Visited 988 times, 1 visits today)