I woke up at 4 am the other morning with an aha moment.  Most of my aha, life-changing moments come when I'm not fully conscious.  God, knows my mind won't get in the away and argue with Him when He shows me something. Back to the aha moment,  I had the thought, does a lack of vision really keep someone floundering? stuck? doing the same thing over and over? Huh?  That's a pretty deep question for 4 am. My mind immediately went to  the scripture "Where there is no vision, the people perish." Prov. 29:18 KJV
I wanted to know the definition of vision, so I did a quick search on my phone right then.
Definition of vision:
1a:  something seen in a dream, trance, or ecstasy; especially:  a supernatural appearance that conveys a revelation b:  a thought, concept, or object formed by the imagination c:  a manifestation to the senses of something immaterial
2a:  the act or power of imagination  (1):  mode of seeing or conceiving (2):  unusual discernment or foresight <a person of vision>c:  direct mystical awareness of the supernatural usually in visible form
3a:  the act or power of seeing :sight b:  the special sense by which the qualities of an object (as color, luminosity, shape, and size) constituting its appearance are perceived through a process in which light rays entering the eye are transformed by the retina into electrical signals that are transmitted to the brain via the optic nerve
4a:  something seen
My next thought was, Lord when have I lived my life with vision?  Have I  lived my life with vision? I have floundered a lot over my life.  It's it because my vision isn't clear?
People perish without a vision.  Perish means die.  Vision keeps you alive. If we aren't growing we are dying. Things don't stay stagnant.
Having a vision helps you:
focus not flounder
prioritize your goals avoid distractions and temptations.  It helps you stay focused.
boosts your confidence and self-esteem as you have successes daily.
OK, if vision is crucial to a vibrant life?  How do I create a vision for my life?
Goals are individual accomplishments you strive for. Vision is the big picture. Your life's vision defines who you want to be, what you want to be known for, and the set of experiences and accomplishments you aim for. Your vision helps define your goals.
Your vision becomes your why.
Your vision should aim to answer questions like:
Where do you want your life to be at age 20, 30, 40, 50, 60, 70, and 80?
What kinds of people do you want to be surrounded by?
What do you believe you're capable of? What great things do you want to accomplish?
What do you wish you could change about the world? What could you contribute to the world that would make you feel proud and content?
When you die, what would you want people to say and remember about you?
It's not enough to define your vision you need to keep your vision in front of your eyes-
When God told Abraham to "Go outside and look up at the stars, for as many stars as you can see, that's how many descendants you are going to have." Gen. 15:5  He later told Abraham to look at the grains of sand because it also represented his number of future descendants.  God wanted Abraham to have a picture of it in his mind- to be able to visualize what God was giving him.  The first vision board.  🙂
Now keep in mind:  Abraham lived in the desert.  What was he surrounded by all night long?  Stars.  What was he surrounded by all day long?  Sand.  Abraham was surrounded by his vision all day and all night long.  God knows we NEED that.
God says in Habakkuk 2:2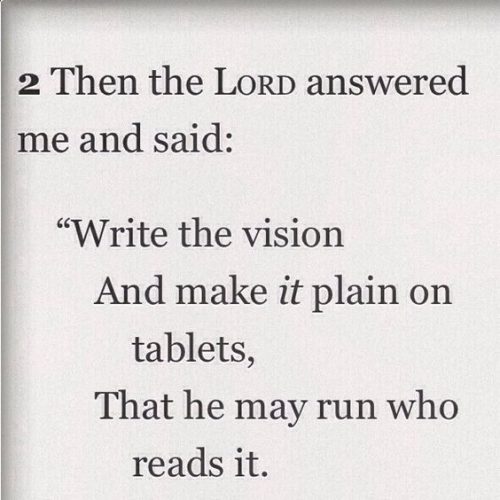 Vision boards are great for keeping your vision in front of your eyes.  I will be sharing with you ideas on how to create a vision board in my next post.
Have you lived your life with vision?  Or have you been hit or miss as I have?  I'd love to hear.
I have just released a Vision Board Kit to help create a vision board that represents your goals and dreams.  You can visit here to purchase.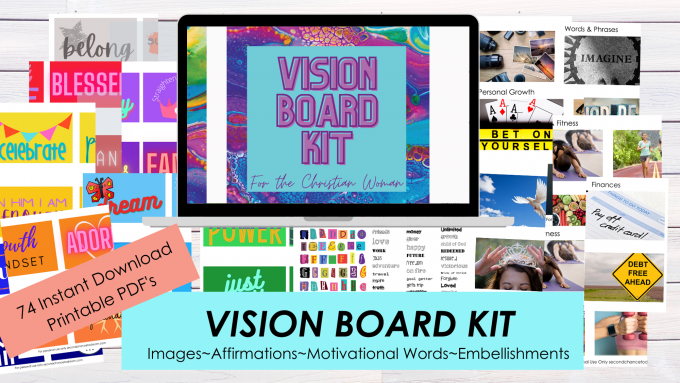 Do you need to venture out of your safe place?  Then you need to read this post.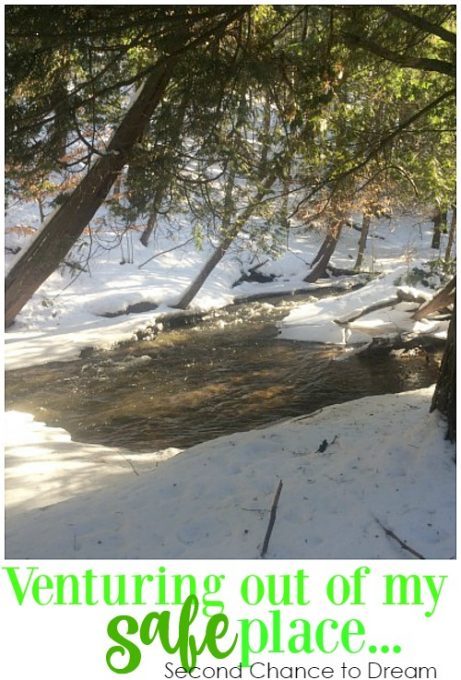 9 Inspiring Vision Board Ideas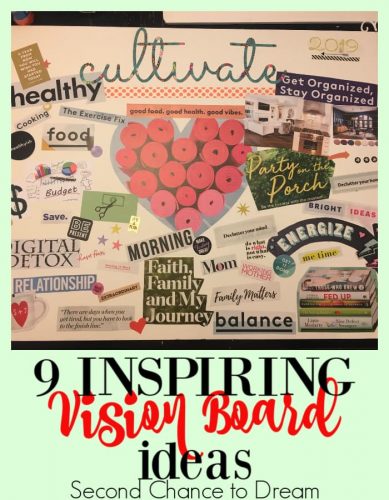 I'd love to have you follow along. You can subscribe to my RSS Feed or sign up to receive daily Emails delivered to your inbox. You can also follow along via Facebook, Google + or Twitter.

(Visited 2,222 times, 4 visits today)