I shared with you a few weeks back a post on the Power of a Daily Routine, I shared how routines have always been hard for me.  I wanted to give you an update and then a few tips I've found for maintaining your daily routine.
Tips for Maintaining Your Daily Routine
Forget perfect
I tend to be an all or nothing person and if I can't check off everything in my boxes then I get frustrated.   Perfect isn't going to happen. Just start and take the first step.  Perfect is an illusion.
Readjust when needed
I was getting up at 5:00 am, every morning faithfully following my routines. But, I was staying up too late and was pretty much an exhausted mess 3 weeks into it.  I realized rest was more important than productivity and I had to readjust my routine.
Have a plan
One thing that I find crucial is to have a flexible plan.  After I do my gratitudes and my Bible reading I write blog posts or Bible Study lessons or do important things.  If I don't know what I will be working on after the Bible reading I find it frustrating to get up early and do something besides grab my phone and check emails or Facebook. I definitely have to have a plan and know what I'll be doing when I get up to make routines effective.
Routines are a guide, not a straightjacket
The purpose of having a daily routine for me is to use my time wisely and productively.  I've spent way too many years just flitting about doing what I "feel" like.  With my word for the year being GROW, I'm trying to be much more intentional.   In doing this I'm realizing routines are a guide, not a straightjacket.
Make sure you're not forgetting Self-Care
Self-care is important and it's not selfish to take that time to give back to yourself and feed your soul.  It's necessary!  You can't pour out of an empty pitcher. So if you start your daily routines and push and grind every day without taking that time for you, you will most likely crash and burn.
These are the things I have found helpful in maintaining my daily routine. What about you? Do you follow a daily routine?  What's your favorite tip for maintaining those routines?
It's not too late to set goals for this year.  Grab this  Free 2020 Goals Printable to help you do that.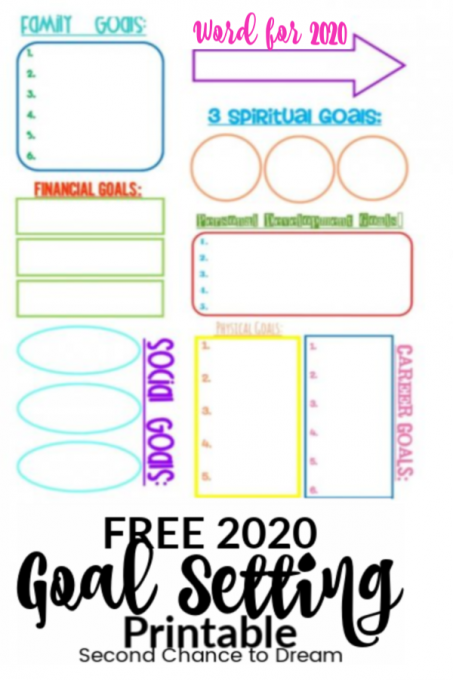 Vision Board Worksheet to help you accomplish your dreams
Why you need a clear vision for a successful life
I'd love to have you follow along. You can subscribe to my RSS Feed or sign up to receive daily Emails delivered to your inbox. You can also follow along via Facebook, Google + or Twitter.


(Visited 546 times, 2 visits today)