Do the "what-ifs" in your life keep you spinning? Do you feel like they are controlling your life?  Read on to see if they are controlling you.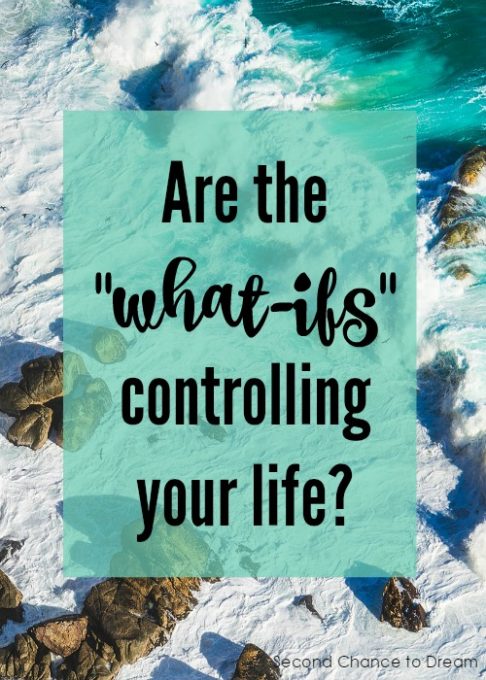 Yesterday a girlfriend contacted me. She was going to be having a big meeting with her family.  She was nervous and asked me to pray that there wouldn't be a lot of conflicts and that they would "hear" her.  As I was praying for her I sensed that God was encouraging me to have her ask Him for a scripture.  One from Him that would allow her something to STAND on.
I texted her that info and she responded with,  "God woke me up at 4:00 am with a passage of scripture to focus on". Yay! I love when God does that.   I also added don't let your mind go to "what-ifs".  What if he says this or what if they don't support me here, or what if God really doesn't come through for me.  Here is where most of us get thrown off course.  We take our mind off the word and then the double-mindedness starts.
James 1:8 NLT says Their loyalty is divided between God and the world, and they are unstable in everything they do.
Have you ever been there?  It's exhausting and YES you feel very unstable.
Asking God for a scripture to stand on is standing on the solid rock, not the sinking sand. (Matt. 7:24)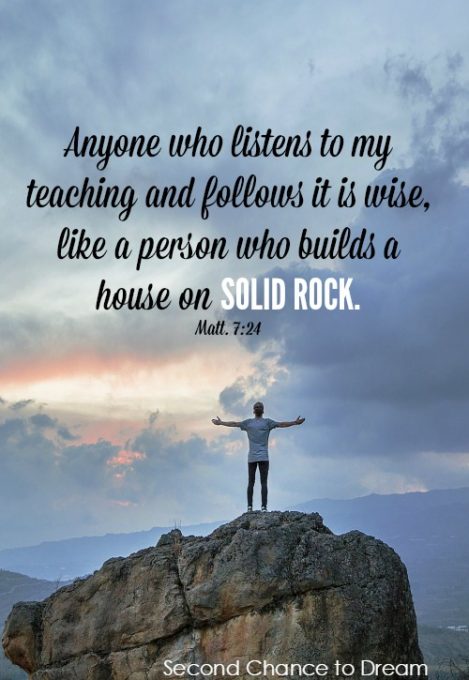 2 Cor. 10:3-5 NLT says We are human, but we don't wage war as humans do. We use God's mighty weapons, not worldly weapons, to knock down the strongholds of human reasoning and to destroy false arguments. We destroy every proud obstacle that keeps people from knowing God. We capture their rebellious thoughts and teach them to obey Christ.
This scripture says we can't fight battles with people, with words of anger, with actions of  I'll show you and expect to get good results.
We are to use Gods mighty weapons-  His word & prayer to knock down the stronghold of human reasoning and false arguments.  Human reasoning is the "what if this happens, what if I lose my job? What if he says this?"  Our focus is on the WRONG thing!  It's on the problem not on God and how He will fix the problem. 
When you stand on scripture you don't have to do the human reasoning and false argument crazy cycle because God's word is TRUTH!
What situation in your life do you need to sit down and ask God to give you a scripture to stand on?  For me, we are being audited and at this point, the IRS says we owe a LOT of money.  At the beginning of this whole journey, God gave me this scripture.
Deut. 31:6 AMP Be strong and courageous, do not be afraid or tremble in dread before them, for it is the Lord your God who goes with you. He will not fail you or abandon you."
During my quiet time with Him this morning I was shown I've been visiting the "what if's"  What if we have to pay all that money? What if He really doesn't come through.  What is our backup plan?  Wrestling with the "what if's" takes a LOT of energy and I'm TIRED!  Time for repentance.
I'm right here with you girls!  God WANTS to fix our problems. He WANTS us to surrender to Him our "what-if's" and seek Him and rely on Him.  The question becomes are we going to let Him?
I know you'll love these posts as well: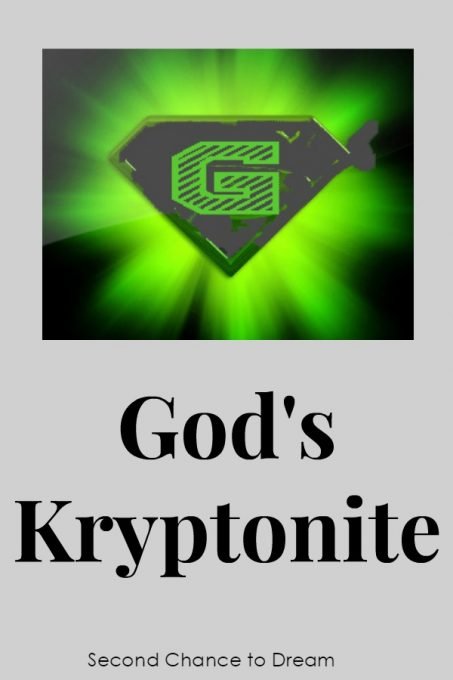 Life Lessons I learned while on vacation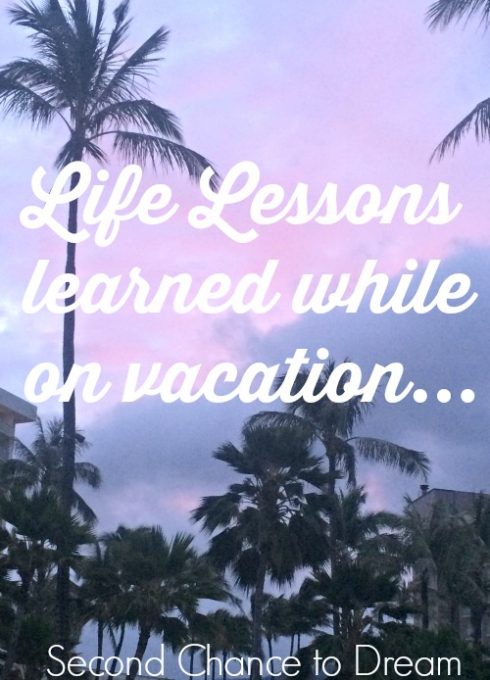 I'd love to have you follow along. You can subscribe to my RSS Feed or sign up to receive daily Emails delivered to your inbox. You can also follow along via Facebook, Google + or Twitter.





(Visited 646 times, 1 visits today)