Hey there, fellow motivation seekers! Are you feeling a little sluggish or in need of an extra boost to conquer your goals? Well, you've come to the right place. Today, we're diving into the wonderful world of motivation and sharing some lighthearted strategies that can help you build and maintain that fiery drive within you. Buckle up, because we're about to unleash your inner drive!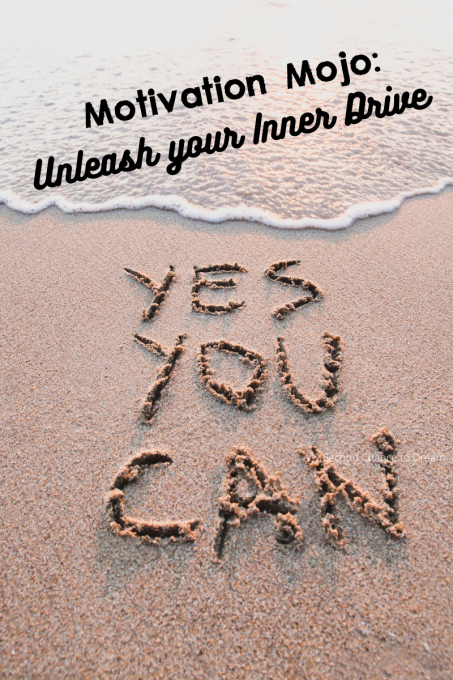 Break It Down, Baby:
Big goals can sometimes feel overwhelming. Instead of letting them intimidate you, break them down into smaller, more manageable tasks. Celebrate each little victory along the way and watch your motivation soar as you check off those mini milestones.
Reward Yourself (the Fun Way):
Motivation and rewards go hand in hand. Treat yourself to something you love after completing a challenging task. Maybe it's indulging in a delicious treat (but not one that you will hate yourself later for) catching up on your favorite TV show, buy a new shirt, or even taking a well-deserved nap. Remember, you've earned it!
Find Your Accountability Buddy:
Sharing your goals and progress with a friend or family member (or a life coach) can provide an extra dose of motivation. You can cheer each other on, offer support, and hold each other accountable. Plus, it's way more fun to embark on a motivation journey together!
Embrace the Power of Visualization:
Take a moment to close your eyes and picture yourself achieving your goals. Imagine the joy, satisfaction, and pride that you'll experience. Visualization can help you stay focused and connected to your dreams, igniting a powerful source of motivation within you. Try 5 minutes of visualization a day.
Spice It Up with Variety:
Monotony can drain even the most enthusiastic souls. Inject some variety into your routine to keep things fresh and exciting. Try new activities, explore different approaches, and embrace the unexpected. The element of surprise can work wonders for your motivation levels.
Flex That Optimism Muscle:
Optimism is like a magnet for motivation. Train yourself to look for the bright side, even in challenging situations. Remind yourself of your capabilities and the progress you've made so far. Believe in yourself, because you are a motivation superstar!
Laugh It Off:
Laughter truly is the best medicine, and it can be a powerful motivator too. Surround yourself with humor, watch funny videos, or spend time with people who bring joy to your life. Laughter releases endorphins, making you feel happier, lighter, and ready to conquer the world.
Remember, building and maintaining motivation is an ongoing process. It's normal to have ups and downs along the way, but with these strategies in your toolkit, you'll be equipped to reignite your motivation whenever it falters.
So, go and embrace your motivation, mojo! Keep that fire burning brightly and let your unstoppable spirit lead you to achieve amazing things. You've got this!
Shine Bright-
Barb
(Visited 12 times, 1 visits today)