Spring is coming to Northern Michigan.  The snow is melting and the birds are singing.  I LOVE to watch the birds eat and I have bird feeders strategically placed so that I can watch them as they eat.  I am looking for some more Upcycled DIY Birdfeeders so I went on a search for some unique ones.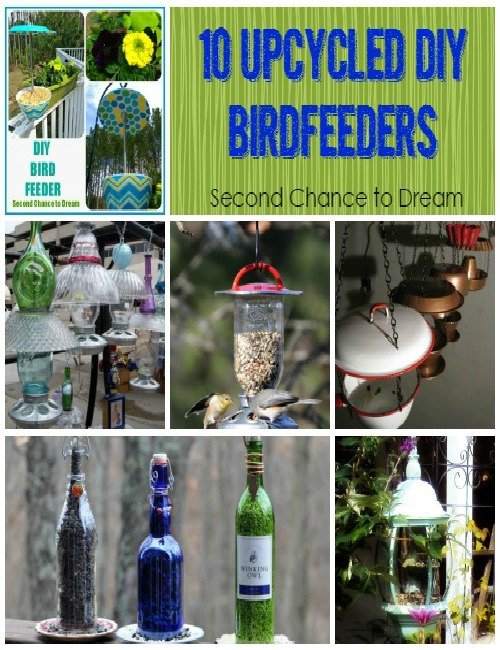 I also want to mention that with spring comes garage sales. Garage sales and thrift stores are a great place to look for some of the items used to make these birdfeeders so keep your eyes open as you are out and about.
Here are my finds:
Do you have any old outdoor light fixtures?  They make a great birdfeeder.  Finding Secret Treasure shares how to make one.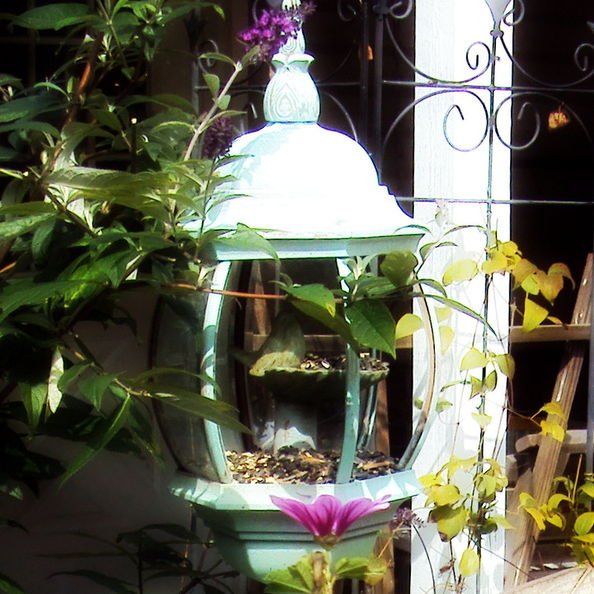 This colorful DIY bird feeder is made from a bowl and saucer. You can buy new or find one at a garage sale or Goodwill, etc.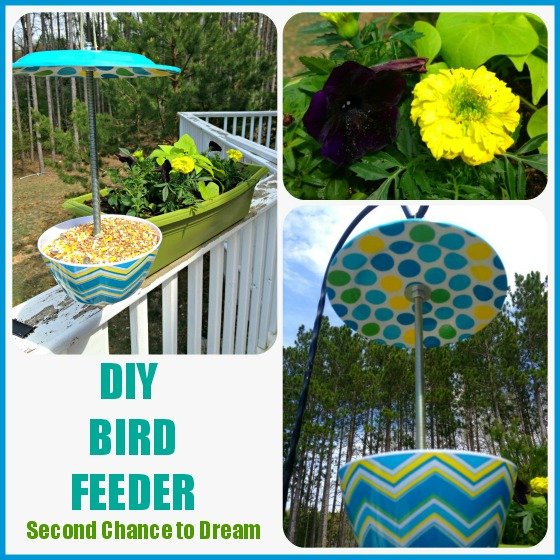 I love this mason jar bird feeder made by the Garden Roof Coop.  This would look pretty with a colored mason jar.
These old pots and pans make some really cute bird feeders by Cottage Market.  Don't like the old look give them a coat of spray paint.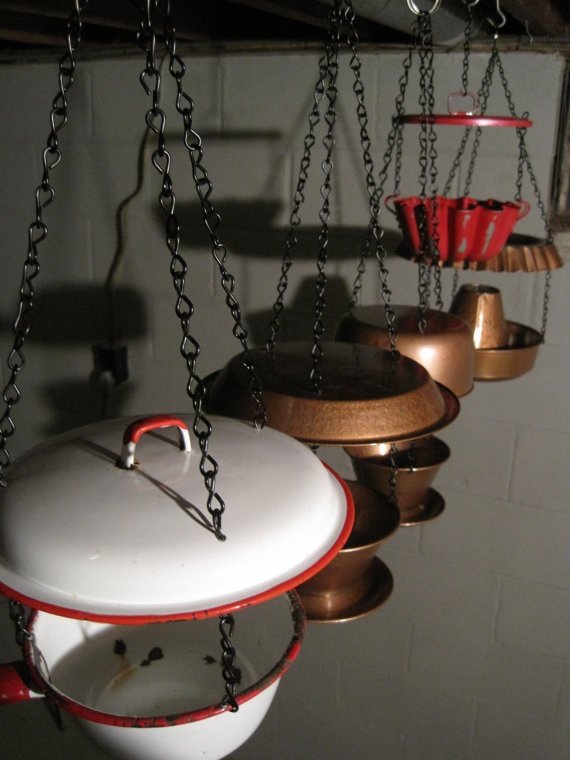 Look at these fun Wine Bottle Bird Feeders by the Garden Roof Coop.  You wouldn't have to use a wine bottle but could use any glass bottle.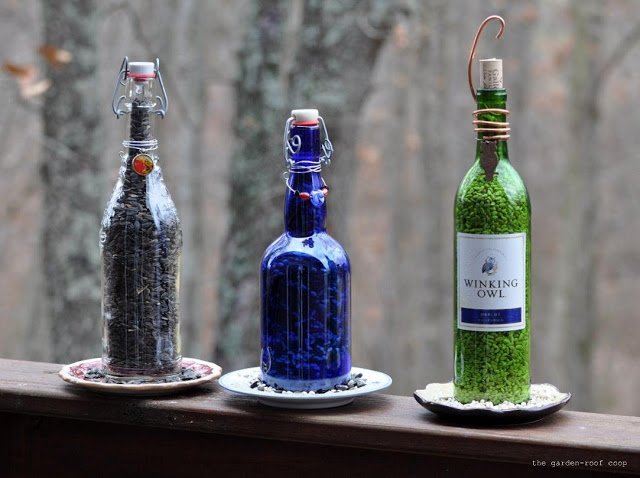 This DIY Candy Jar Bird Feeder is made from a glass candy jar and a vase.
Check out these recycled glass bird feeders that Holly- Life by  Design found at a flea market.  There isn't a step by step tutorial but I might try my hand at one of these.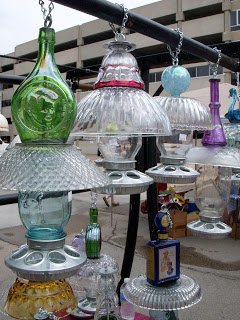 Here is the one I made from the above inspiration.  Mason Jar Bird Feeder
 Look at this birdfeeder made from a glass light shade by The Art of Doing Stuff.  I can see some cool bird feeders coming my way.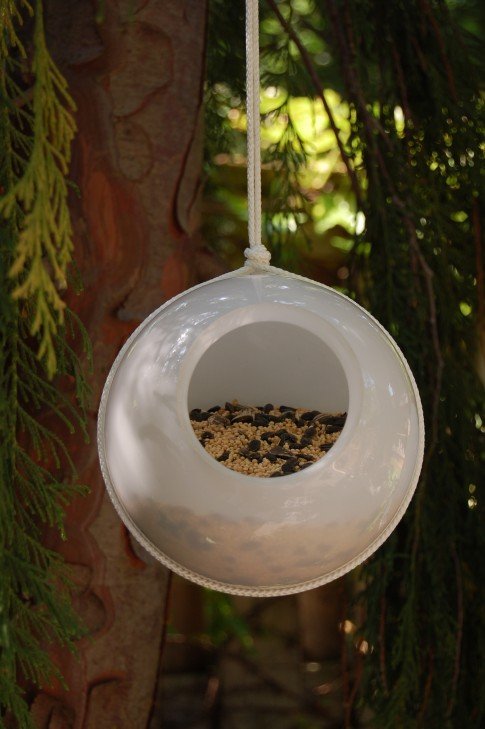 What can you do with an ugly lamp and a chip dip tray?  Why make a bird feeder!  Check out this Lamp Birdfeeder by Second Chance to Dream.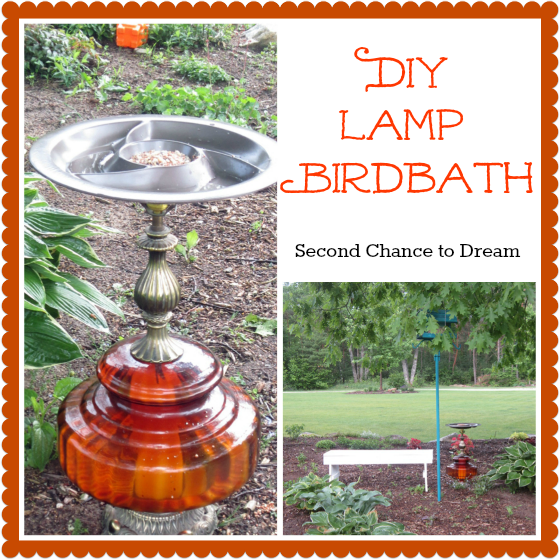 I've seen lots of teacup bird feeders on stakes but I haven't seen hanging ones and I love this hanging teacup bird feeder by Bushel & A Peck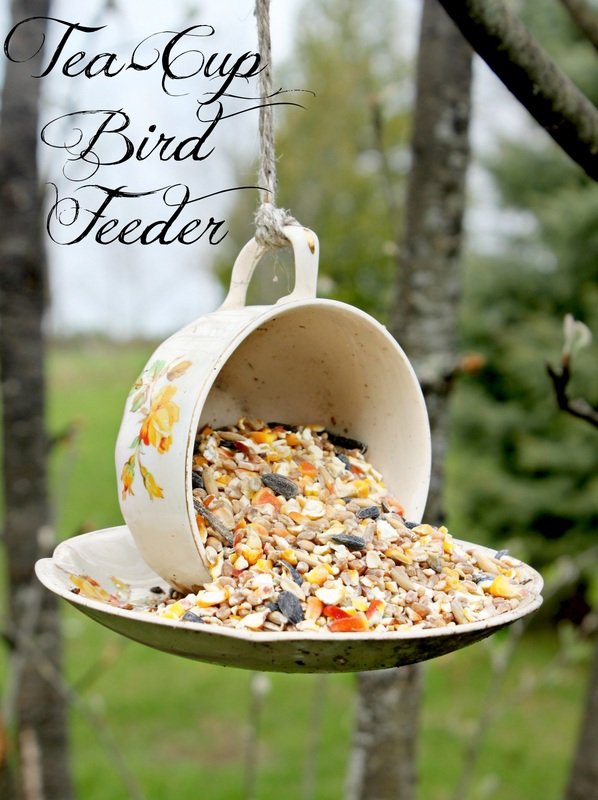 Did you pick out a favorite one?   I hope your creativity was stirred.
Do you want some more Outdoor DIY Projects?  Here are a few I've made for my home.
Upcycle Jell-O Molds into Planters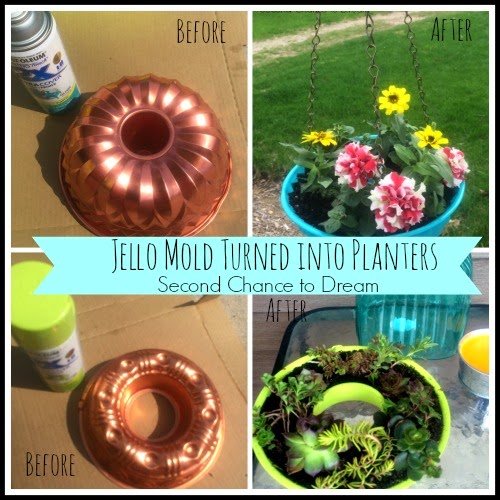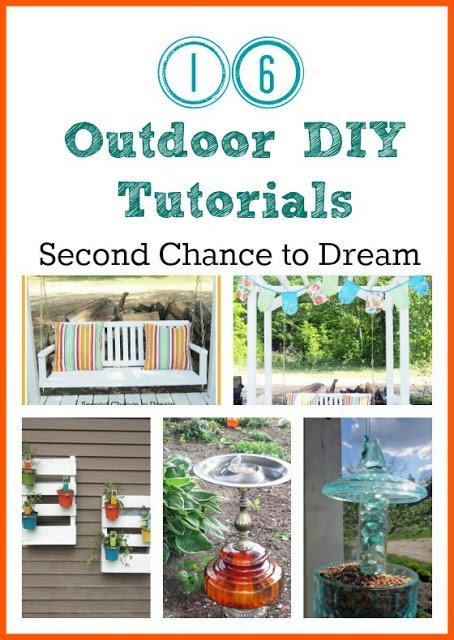 Like what you see?  Please share!
I'd love to have you follow along. You can subscribe to my RSS Feed or sign up to receive dailyEmails delivered to your inbox. You can also follow along via Facebook, Google + or Twitter.







(Visited 10,744 times, 19 visits today)