Are you enjoying the warmer weather?  I sure am.  I'm loving getting outside and digging in the dirt.  I'm excited to share with you, my newest project-  my DIY Mailbox Planters.
DIY Mailbox Planters
Through the years I have collected these mailboxes that I found at Goodwill and garage sales.  I found them for 1.00 each and I knew I could find something to do with them.  I have used the brown one before in my bathroom as a magazine rack, but when we redid the bathroom it never went back up.  So, I wondered how they would look painted in bright colors and hung on my house with a shade plant in it.  I think they look GREAT!
The first thing I did with the mailboxes was give them a couple coats of spray paint.  I didn't need to drill holes in the bottom because there are gaps so the water can drain through.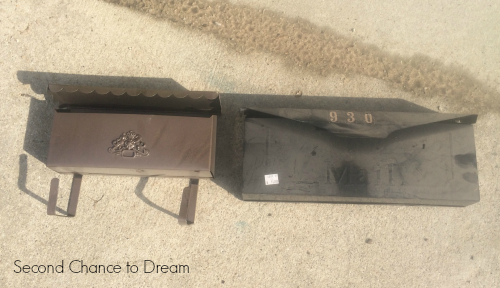 Add a layer of gravel to the bottom to help the water drain out. Then I added black dirt and planted shade plants in them since they are on my covered porch.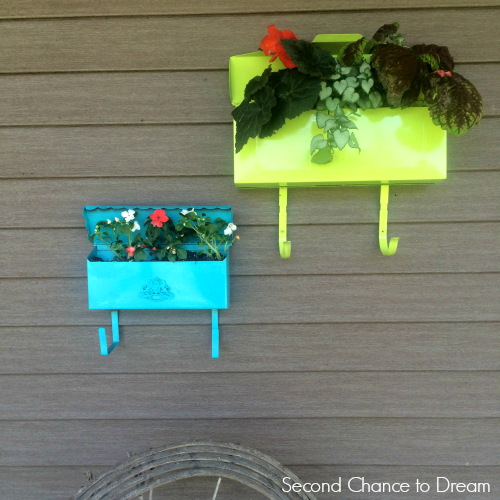 Here they are, hanging on my front porch with the flowers planted.
I'm loving my new colorful planters.  Do you have any upcycled planters?  I'd love to hear what you've done?
Be sure to check out my post on how to Upcycle Jell-o Molds into Planters for some more creative planter ideas.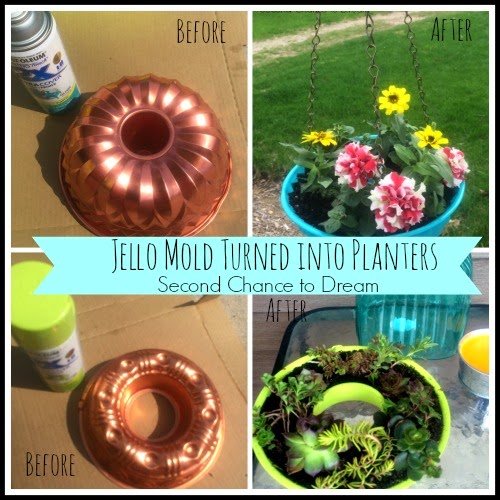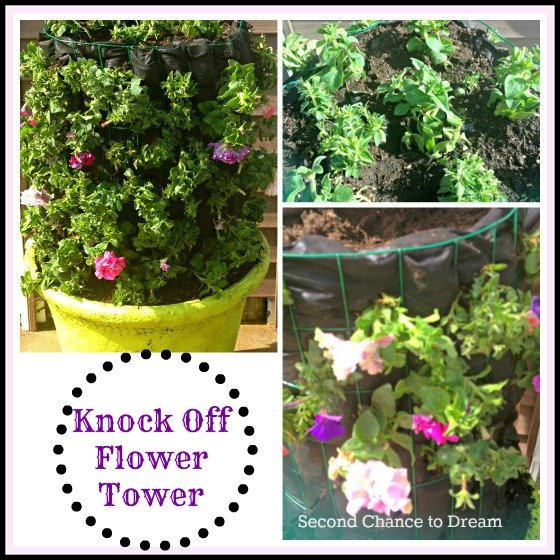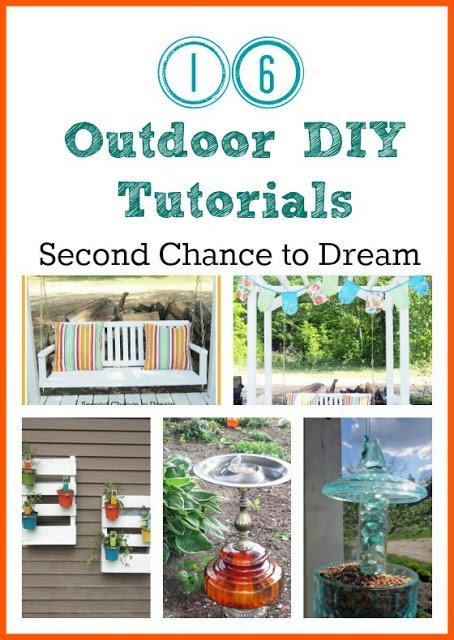 I'd love to have you follow along. You can subscribe to my
RSS Feed
or
sign up to receive daily Email
s
delivered to your inbox. You can also follow along via
Facebook, Google + or Twitter.





(Visited 5,414 times, 1 visits today)