I'm excited to share with you my Easy Outdoor Fall Decor today!  I had so much fun decorating and the very best part of it is, is that I grew everything in my garden that I used except for the mums.  Come see what I did.
 When you walk up to my porch you are greeted with this VERY BORING space.  I love to keep it decorated because it's so boring.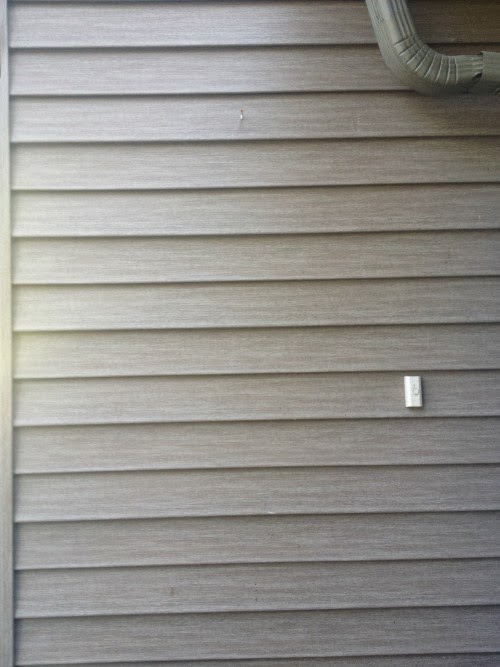 I knew I wanted to use the pumpkins, gourds and Indian corn that I grew myself.  So I sat the DIY bench that my hubby built me up against the wall and just started adding pumpkins, mums, gourds and Indian corn. I put up a wreath to fill in the middle.
Much prettier than that ugly boring brown wall, if I say so myself.
Next, I went out to the end of my driveway.  My husband built this House Number Sign for me.  In the summer we plant annuals in it.  I pulled out my annuals and this is what I was left to work with.
'I gathered a good number of gourds and placed them on the dirt.  See picture below.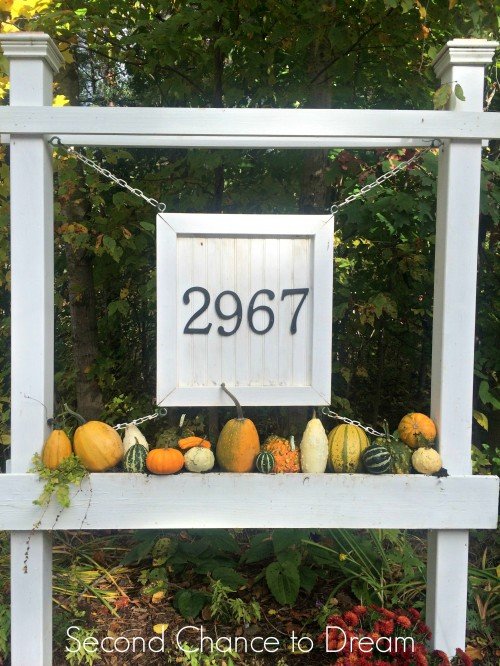 I had some Indian corn that I usually put on my outdoor lights so I decided to add them to the corners of the sign.
I grew Indian corn this year.  I gathered 5 stalks for both sides and tied them to the post.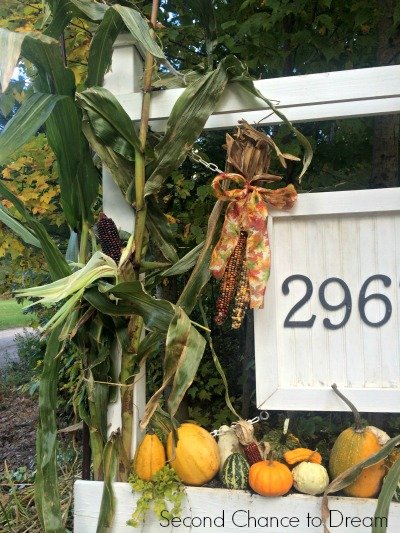 Here is a view of the whole thing decorated.  I think I'll buy a couple big pots of mums and sit at the base of the sign poles.
I bought some mums.  They were only $4.99  They only had yellow but they are better than nothing.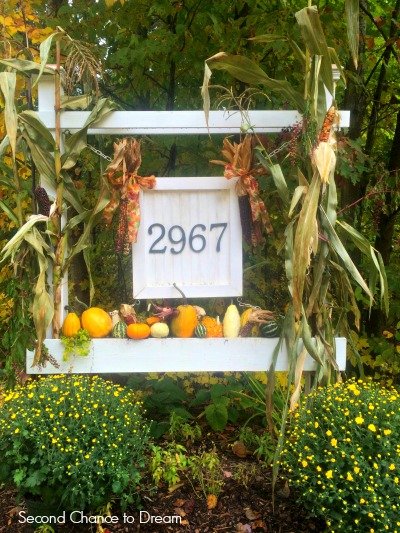 I LOVE it!  I have never decorated it for any season. So glad I did and I'm sure it will become a tradition.
Here is my front covered porch area.
Here are some of my past porches: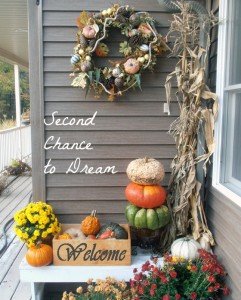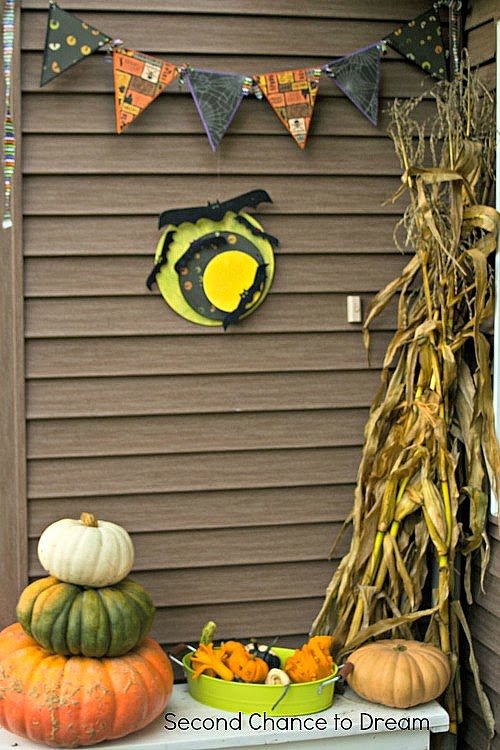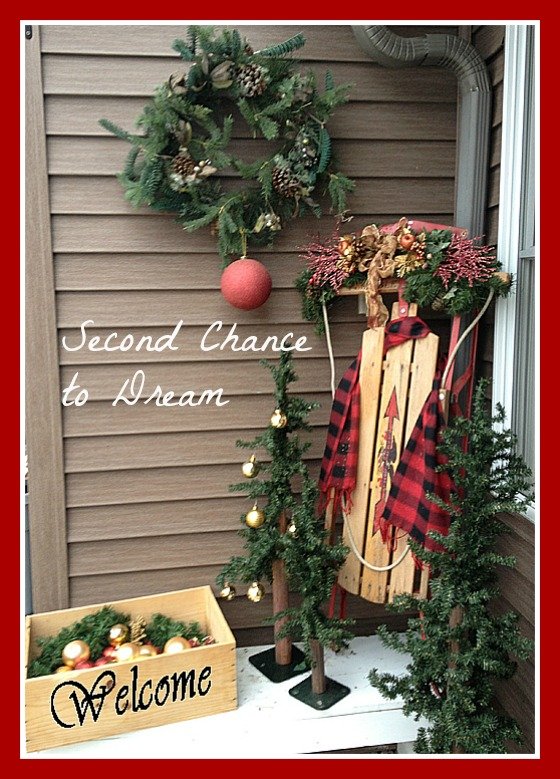 I'd love to have you follow along. You can subscribe to my RSS Feed or sign up to receive daily Emails delivered to your inbox. You can also follow along via Facebook, Google + or Twitter.
(Visited 1,852 times, 1 visits today)