.
  I am soooooo in LOVE with today's project. I love being able to use common things in an uncommon way.  I guess you would classify  me as a very eclectic person.  Anyway, I'll get back on track now. Here is a tutorial for a Candy Jar Bird Feeder: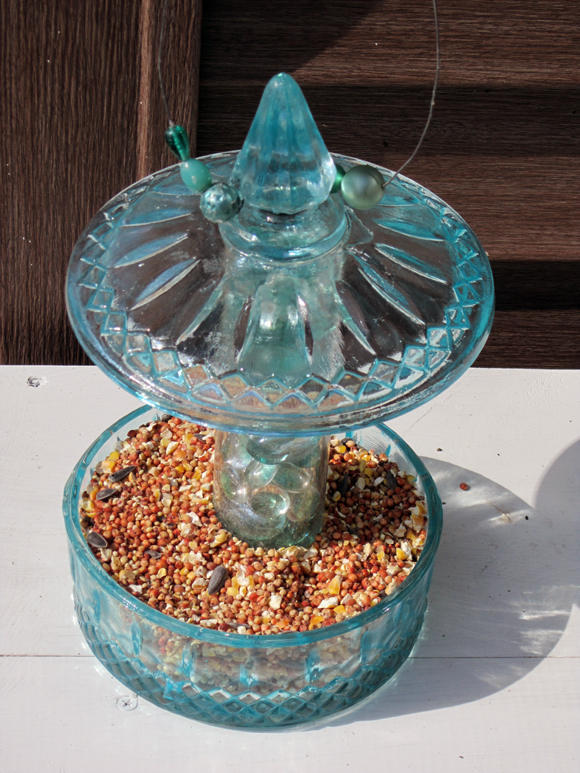 To start you need to gather your supplies:
A Glass cylinder vase bought from Dollar Tree
Glass Paint- Note- I did NOT end up using the one pictured above.  It wasn't transparent enough for me. I used Plaid Gallery Glass.  See the picture below.
A bag of different sized marble filler
Glue- I used Household goop- You want something clear
Clear Protective Spray- not shown
To begin paint your candy jar and let dry.  I wanted a colored candy dish and couldn't find one. 
So I decided to paint one.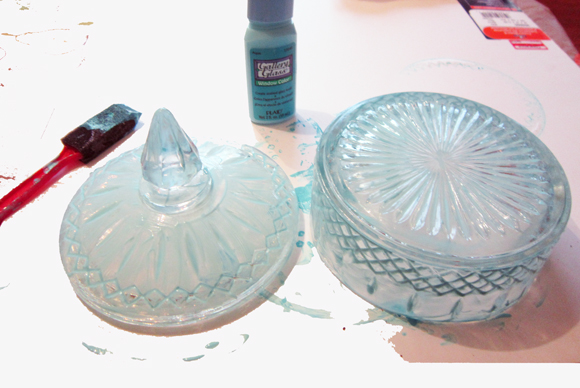 Add  your glass marbles to the cylinder glass vase.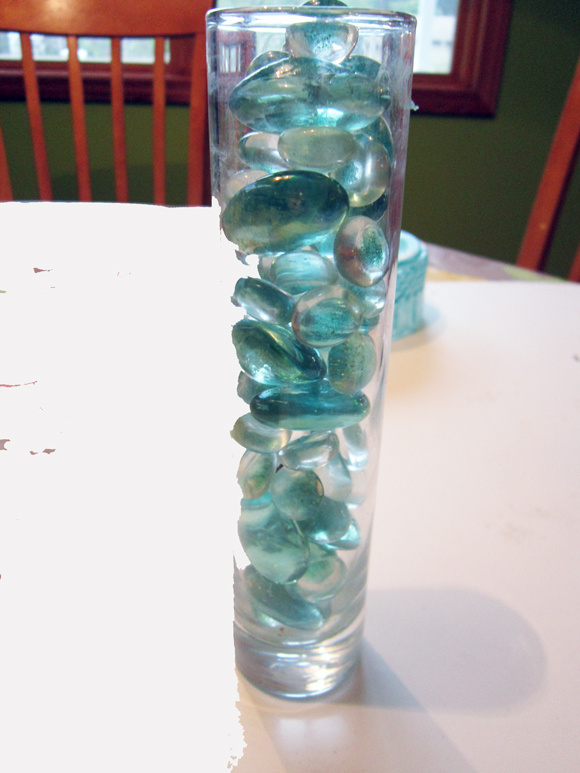 Add a generous amount of glue.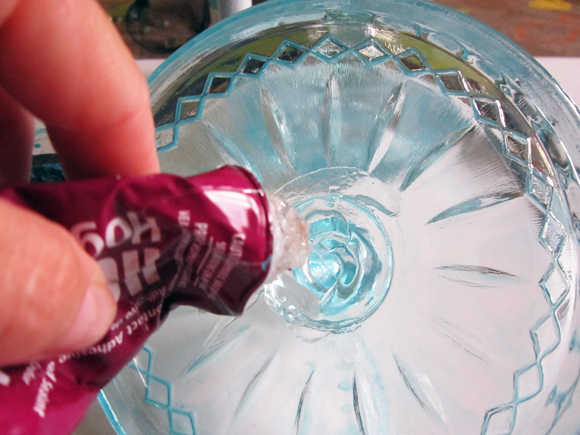 Very carefully put all the pieces together.  Note:  The pieces will slide so check often to make sure it doesn't move off center.
Next take about an arms length of wire and begin to wrap around the handle on the lid.  I wrapped it around 6-7 times.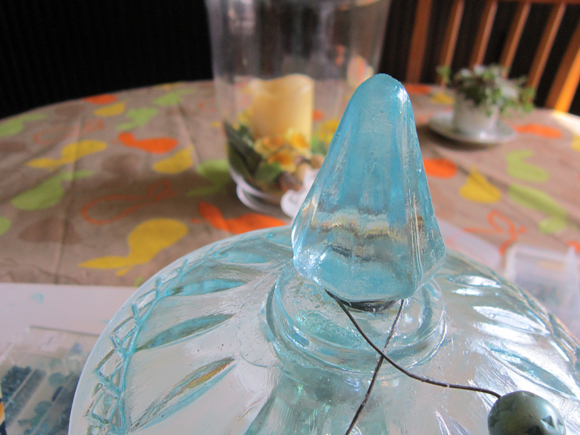 Add beads if you choose.  I did 3 beads on each side.  At the top twist it 5-6 times around and add a few more beads to the top. I added some glue to the wire and the beads so that it would hang properly.  Let dry overnight.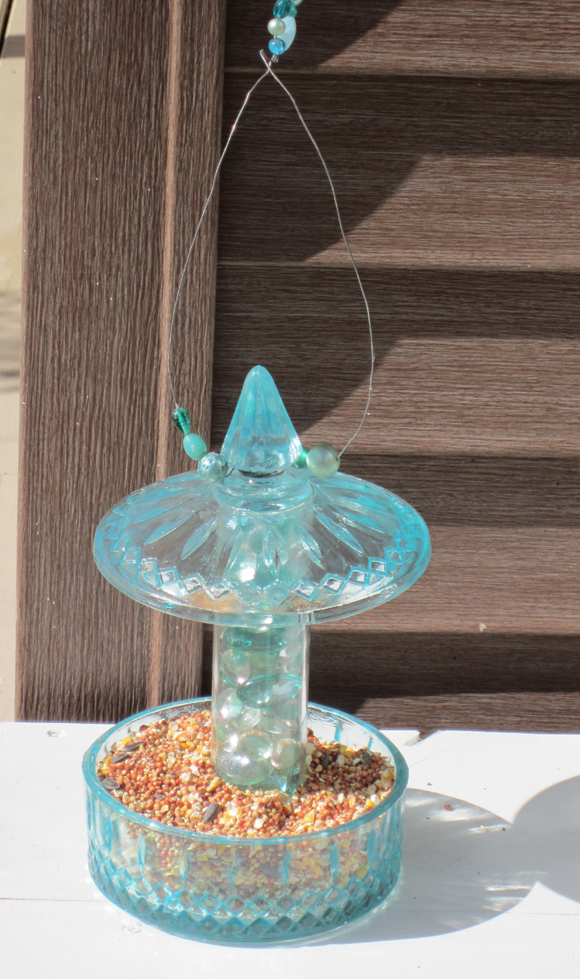 Add your birdseed and hang in your favorite spot.  I hung mine right outside my kitchen window so when I do dishes I can watch the birds eat.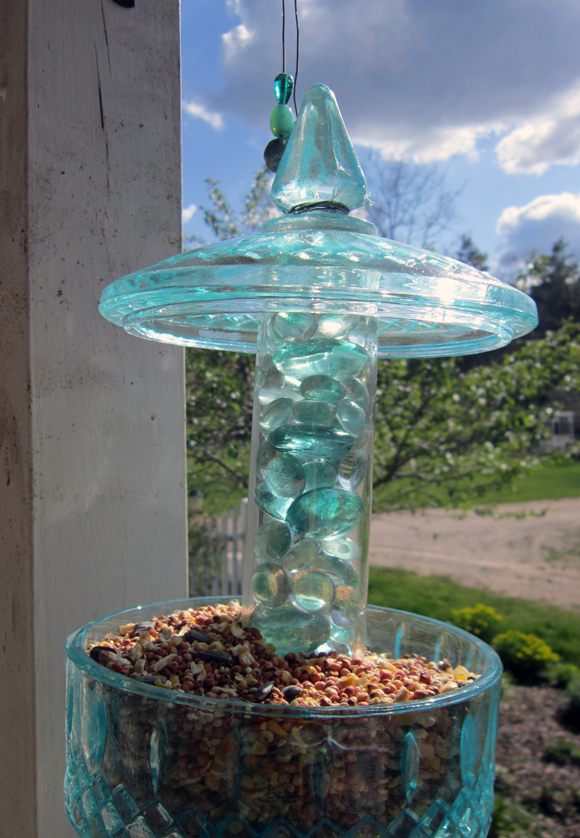 I am in LOVE with this project!!!  This would make a great gift.  I also have a girlfriend who just moved into a new house.  This might be a fun gift for her. The possibilities are endless.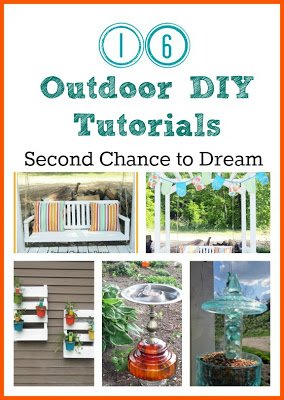 I'd love to have you follow along. You can subscribe to my
RSS Feed
or
sign up to receive daily Email
s
delivered to your inbox. You can also follow along via
Facebook or Twitter.



(Visited 13,856 times, 1 visits today)