I LOVE summer!  I love the smell of freshly mown green grass.  I LOVE the blue skies.  Traverse City, MI has some of the most gorgeous blue skies ever in summer. I LOVE sitting on my porch and listening to my waterfall flowing while I stare at my colorful hanging baskets.  I LOVE summer!
One thing that brings me great joy is color.  It can be so abundant in the summertime. I'd like to share with you some of the awesome projects that I made for my summer yard using spray paint.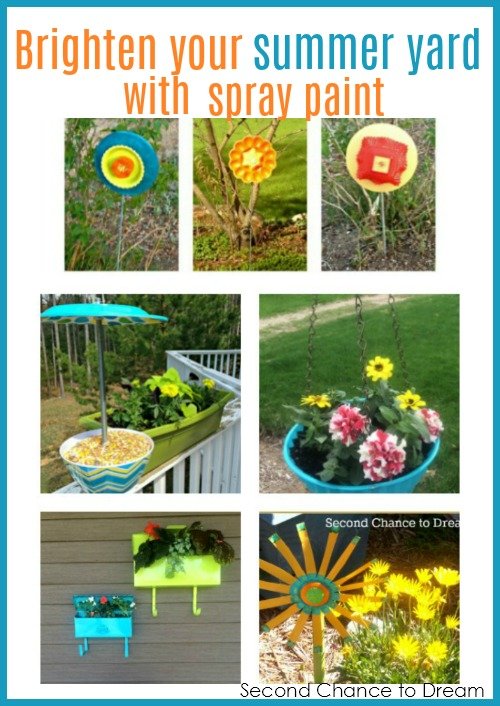 I found some old mailboxes at Goodwill and added a couple coats of spray paint and turned them into these adorable planters that hang by my front door.  You can see a complete tutorial at DIY Mailbox Planters.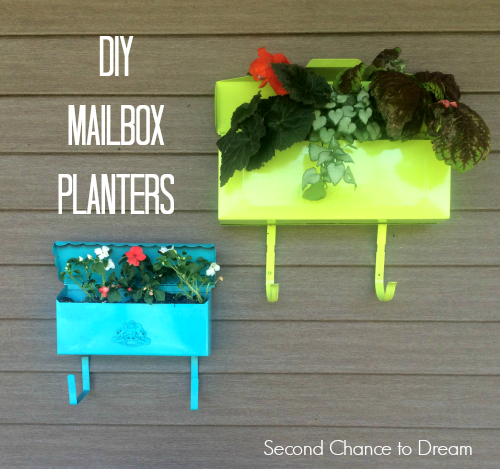 I also found this adorable magazine rack at Goodwill and I knew it would be perfect for something once a couple coats of paint were put on it. Check the directions out at Upcycled Magazine Rack turned Planter.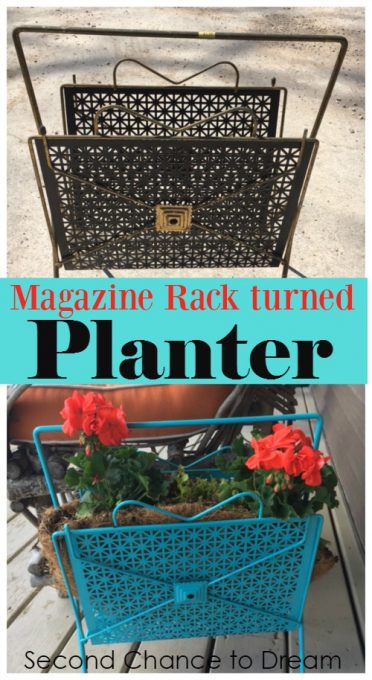 Again, I found these old out of date Jello molds at Salvation Army and bought them for pennies and created these fun, unique hanging baskets.  Go to Upcycled Jello Mold turned into Planters for a complete tutorial on how to create them.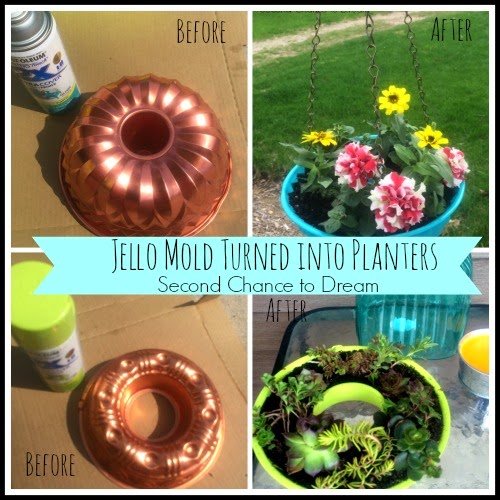 OK, I'm seeing a theme to my creating.  I find a lot of things a Goodwill and Salvation to Upcycle and turn into works of art for my garden.  These Painted Glass Garden Art pieces are no exception.  These are some adorable pieces to put in the garden for next to nothing.  Plus I'm Upcycling. 🙂
OK, this project is the ultimate recycling project.   I took pop cans that were going to be thrown away and created works of art out of them.  You can learn how I did it here at Garden Art from Pop Cans.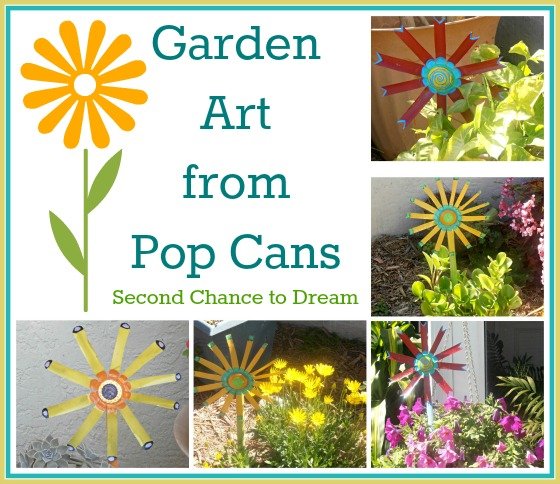 This isn't a true spray paint project but I did use spray paint, so I'm not cheating. 🙂  This DIY Bird Feeder was made from a bowl and saucer.  I spray painted the back of the plate so it would have some color as well.  I hung it right outside my bedroom window and it makes me smile 🙂 everytime I see it.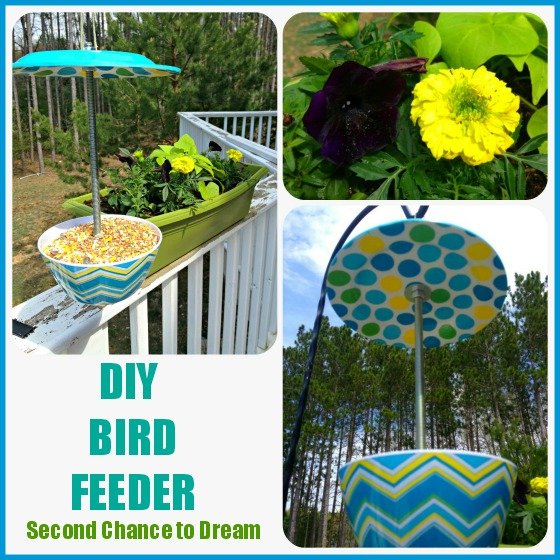 Here are a few of my other favorite Outdoor DIY Projects.  Make sure you check them out.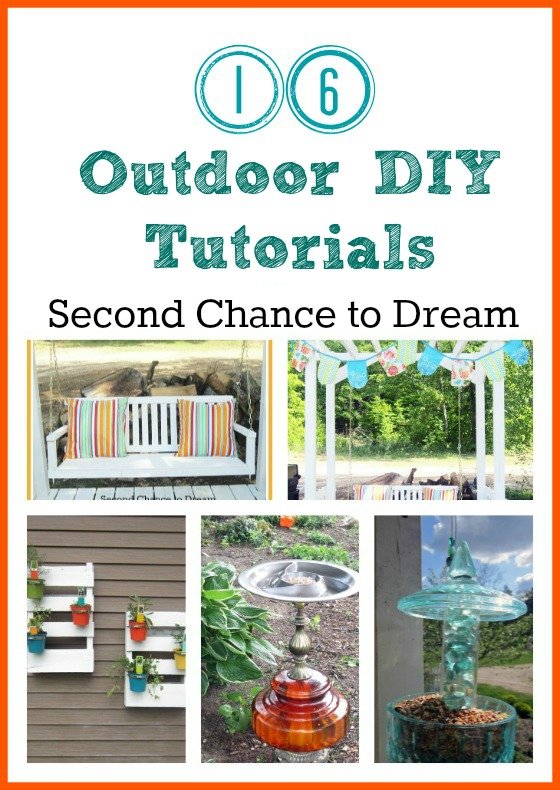 DIY House Number Sign Tutorial
I'd love to have you follow along. You can subscribe to my RSS Feed or sign up to receive dailyEmailsdelivered to your inbox . You can also follow along viaFacebook, Google + or Twitter.
(Visited 570 times, 1 visits today)