I have a fun creative project for you today, an Upcycled Magazine Rack Turned Planter.   Let me show you how I did it.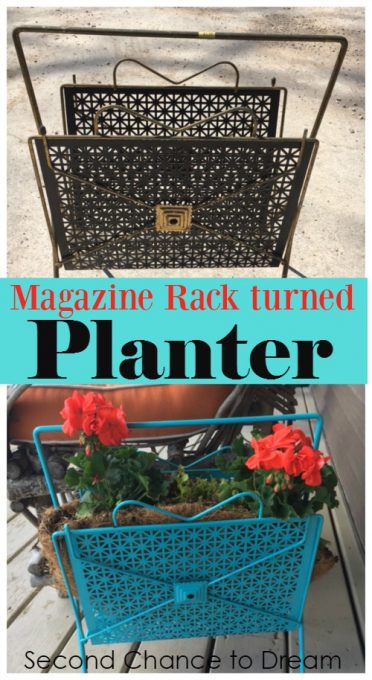 I found this old magazine rack that I'm sure was pretty cool in it's day at Goodwill for $1.99. I snagged it up because I knew I could come up with something to do with it.  I loved the design on it.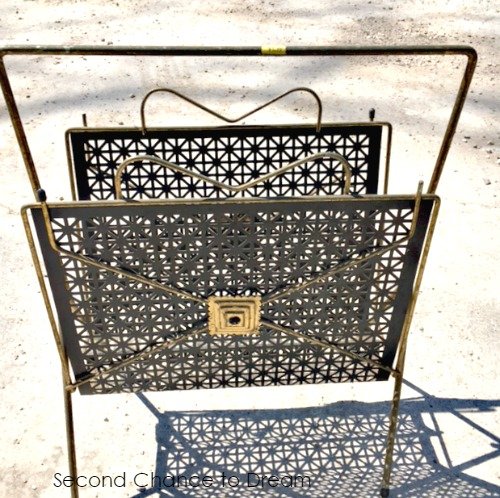 I cleaned it up and gave it a coat of spray paint.  I love it!  I love how the designs show up so much better.
After it dried I added a coconut liner that I bought at Dollar General for $2.00.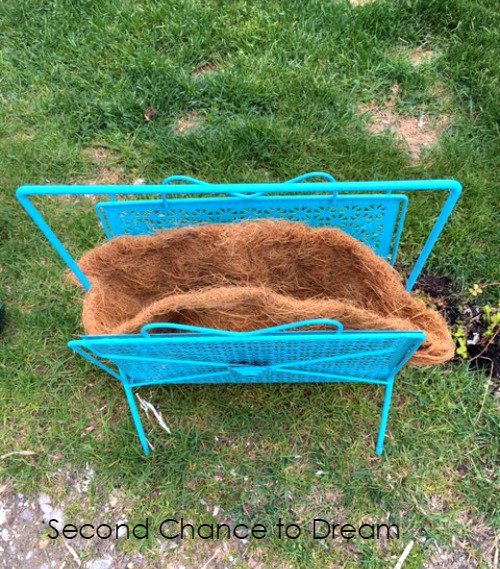 I filled the coconut liner with dirt and added 2 orange geraniums and some lime green creeping  jenny.  The creeping jenny will eventually grow over the side of the magazine rack.  I LOVE the color.  If you've been following me long you know I LOVE color.  Do you ever stop to think what our world would be like if God only created everything in black and white???  Yep wouldn't that be tragic? 🙂 Thank you God for the gorgeous colors you've given us.
My planter found a spot on my front porch next to my willow chair.  I think it looks so pretty there.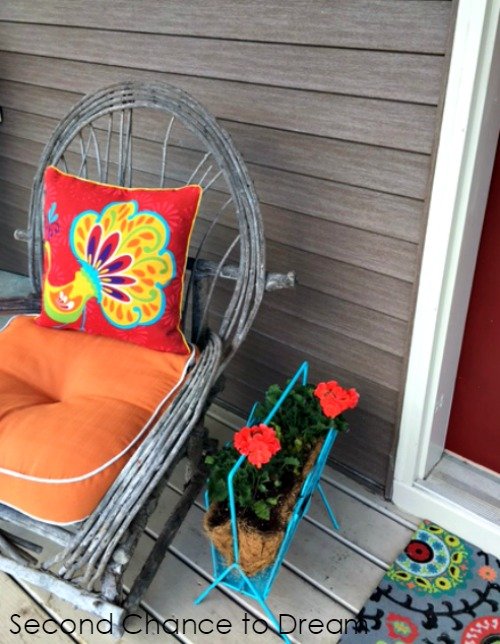 Here's a close up of this Upcycled Magazine Rack Turned Planter.  I really love it and think it looks great.  If I ever get sick of it being a planter I can remove the liner, wash it up and take it in the house.
My mailbox planters  will look great above the magazine rack.  It's too early in Michigan to get them up yet.  But make sure you check out my post to see how I upcycled those.
You might also like to check out these Upcycle Jell-o Molds into Planters for some more creative planter ideas.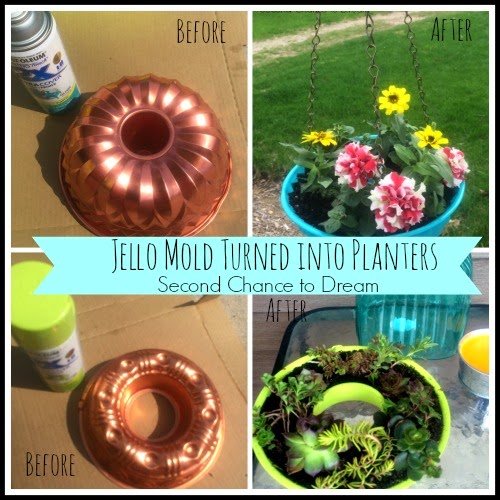 I'd love to have you follow along. You can subscribe to my RSS Feed or sign up to receive dailyEmails delivered to your inbox . You can also follow along via Facebook, Google + or Twitter.
(Visited 2,426 times, 6 visits today)