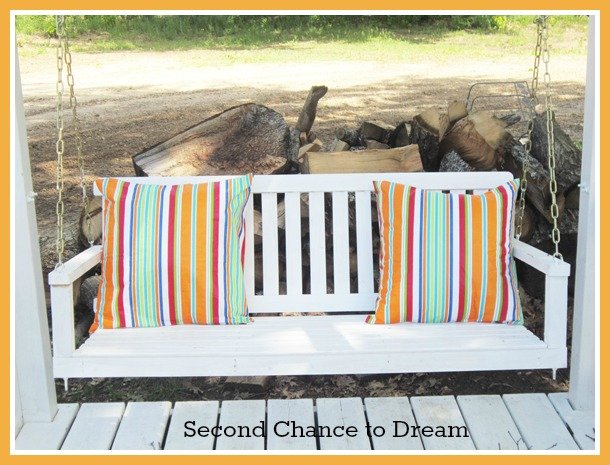 My project today is a pair of DIY All Weather Pillows.  It was super easy and adds so much color to my outside sitting area.
  My husband made me a beautiful pergola swing which I LOVE!!!  You can see it here   I wanted some fun pillows for it.  I wanted some that if they got wet, it wouldn't take forever to dry.  I thought I'd try a vinyl table cloth after I saw a really fun one at Walmart.   


To begin, gather your supplies: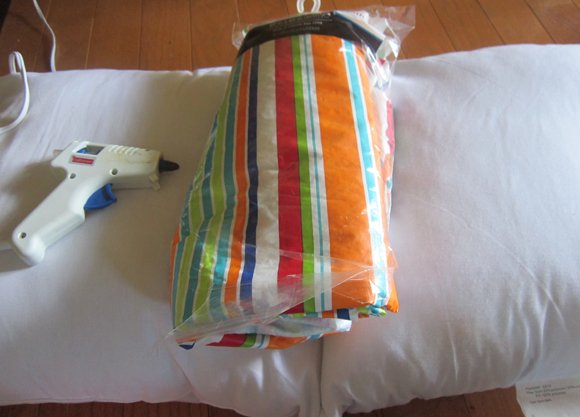 Note:  I first did this project with a glue gun, but it doesn't work well with the vinyl.  So take out the glue gun and add a sewing machine.
I spread the tablecloth out and laid my pillow out to measure where to cut.  I then cut what I needed.  The next step is to sew up the sides and slide the pillow form in.  
I am including a good tutorial on how to make it an envelope pillow.
Here is a
video
on how to make it.
These both took less than 30 min. to make and I have some fun pillows for my new swing.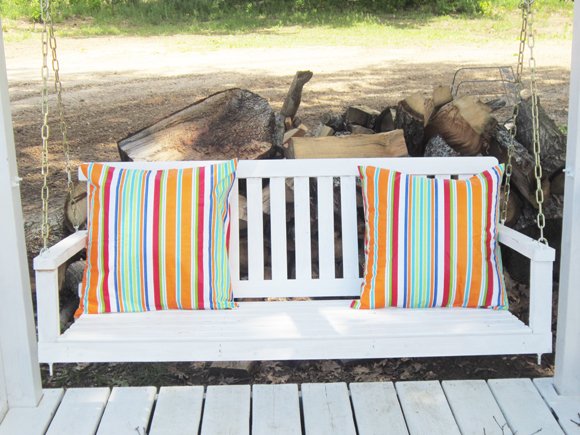 You can see directions to make the outdoor bunting here.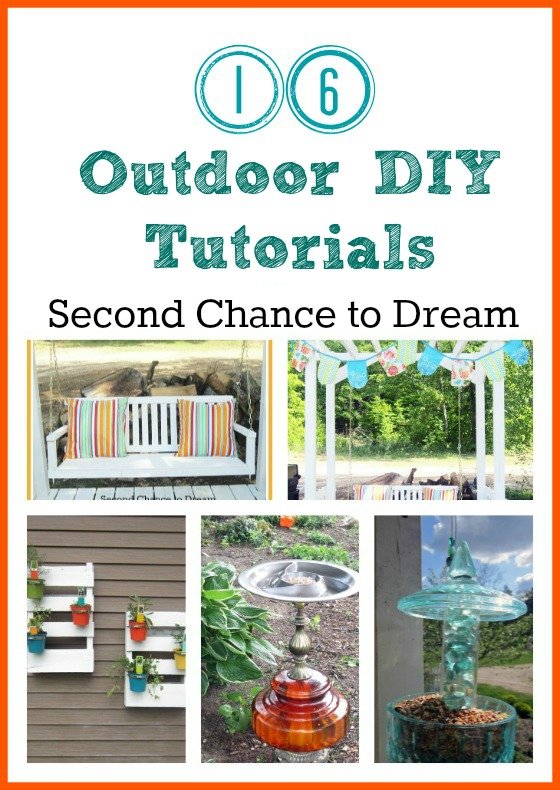 (Visited 4,925 times, 1 visits today)