Have you heard of  Hometalk.com?  
Hometalk.com
is an online community that features anything associated with home improvement…which explains why it's one of my favorite places to get ideas and share ideas. Were you aware that anyone can post there? You don't have to be a blogger or a professional. All you need is a camera and an idea and follow their simple steps to add your project.
I want to share with you my clipboard of 15 unique DIY Trellis Ideas.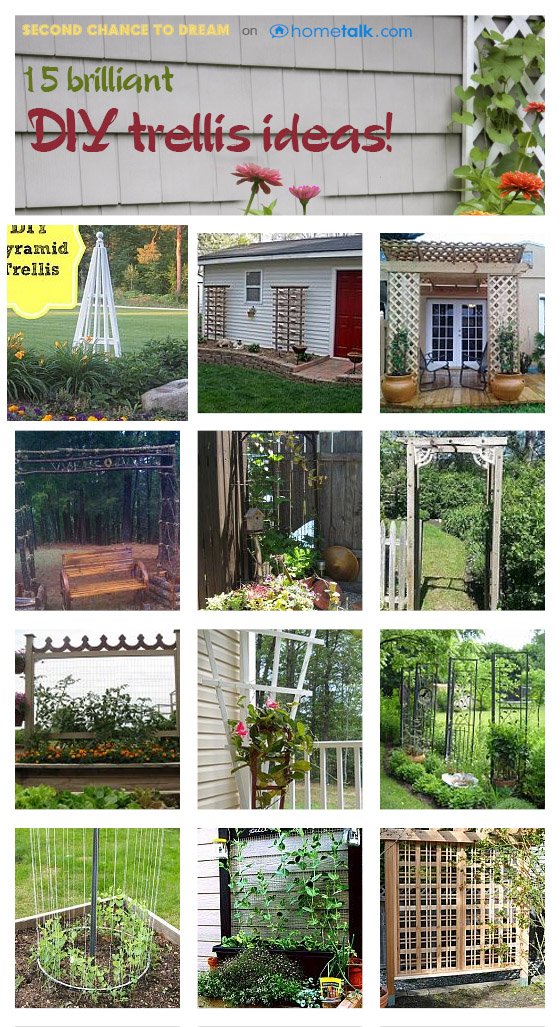 To see all these gorgeous unique trellises click here to see my Hometalk clipboard for a detailed tutorial on each trellis.  
I invite you to follow me and my fellow Hometalk members as we decorate our homes and gardens. 

(Visited 2,377 times, 2 visits today)