Before we head into 2018, take some time to sit down and look at 2017.  What did you do well?  What can you improve, etc.?  I'm giving you a free printable with some guided questions to help you do that.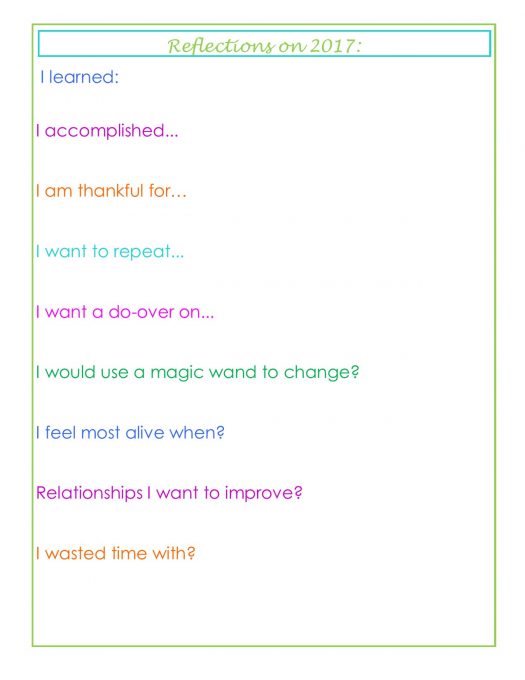 You can download the printable HERE
What's one thing you did well in 2017?
Leave me a comment and let me know.
After you fill out your reflections of 2017, grab this goal sheet and fill in your goals for 2018.
I'd love to have you follow along. You can subscribe to my RSS Feed or sign up to receive daily Emails delivered to your inbox. You can also follow along via Facebook, Google + or Twitter.


(Visited 514 times, 3 visits today)