Gratitude isn't just for November.  Studies show that people who regularly practice gratitude by taking time to notice and reflect upon the things they're thankful for experience more positive emotions, feel more alive, sleep better, and have stronger immune systems.  I don't know about you but I could use more of those things in my life.
What is gratitude?
grat·i·tude
the quality of being thankful; readiness to show appreciation for and to return the kindness.
If you're anything like me you are intentional about showing gratitude for a few days and then life gets hectic and busy and the gratitude journal gets buried in a pile of papers and books.
I really want to conqueror the ability to be grateful every day and make it a habit in my life.  To do that I've created a gratitude journal page.  One that is colorful and has 5 spots to add those things I'm thankful for each day.
I've also shared links below on how you can resize this page to fit your planner so you have the printable at your fingertips every day.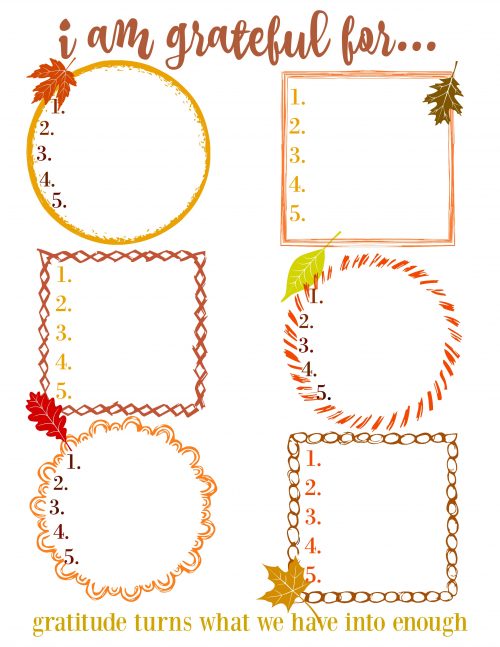 Why gratitude journaling?  Gratitude journaling works because it changes the way we see things.  It helps us notice things in our everyday life that we normally might miss. For example, we are probably always grateful for our family but I want to be able to write down more than just I'm thankful for my family every day.  How about writing down, "I'm grateful my husband called to see if I needed anything from the store before he came home from work" or "I asked my son to cook dinner and he did it without complaining?"
Being more specific helps me stretch myself and dig in and find the good instead of just what's in front of my eyes. It's a new way of thinking and   I am making a game out of finding things each day.
Lately, I have also been pondering what my life would look like if I would be thankful for the
hard things
I'm going through. It's easy to be thankful for the good things that happen.  I mean aren't we told to "Be
thankful
in all circumstances, for this is God's will for you who belong to Christ Jesus."  (1 Thess. 5:18) What if I was looking for the things God is developing in me through hard times? I can be thankful for that.  Being thankful for the growth during the hard times helps me surrender to the hard, knowing that God is working in me, refining me.  It feels like the hard/ pain has a purpose.
What about you?  Are you living a life of gratitude?  Do you have a gratitude journal?  Please leave a comment.  I'd love to hear what works for you.
You can download the printable HERE
Note:  If you would like to resize this printable to fit into a happy planner you can read directions on how to do that in this post.  Or if you have a different planner you can follow these instructions.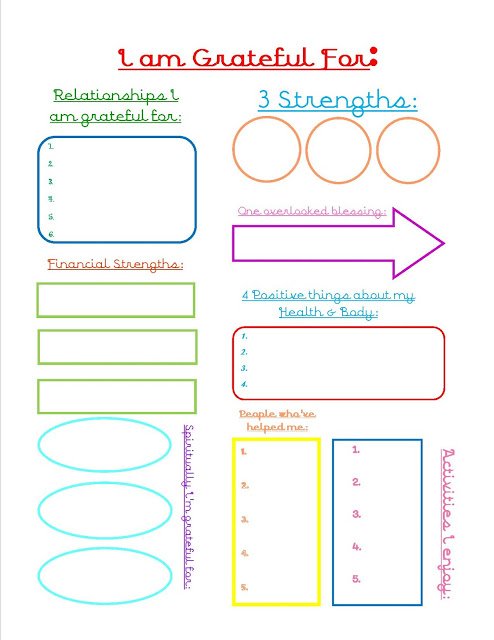 Give Thanks Printable Scripture Cards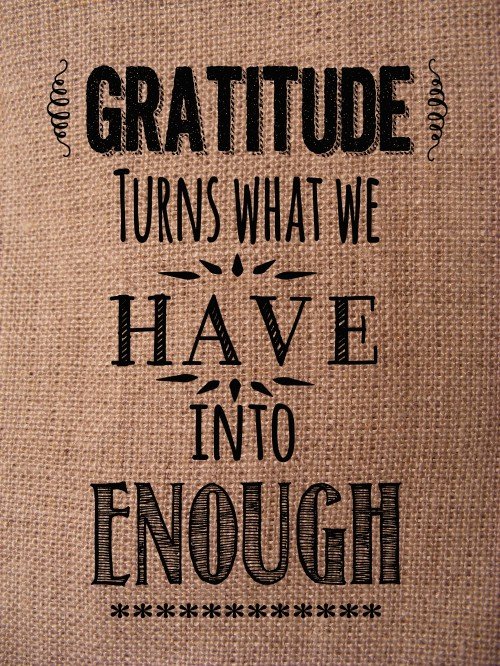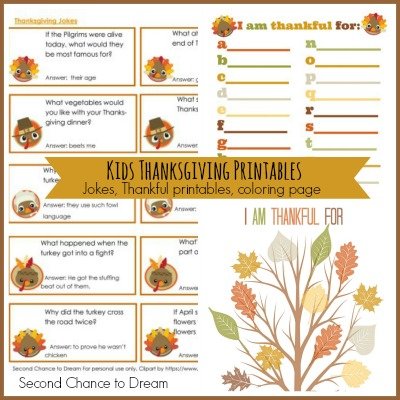 (Visited 4,902 times, 41 visits today)