Years ago I learned from Beth Moore, the importance of keeping scripture with me and renewing my mind daily with it. Let's face it most times life is very BUSY and sitting down and soaking up God's word just doesn't happen. I needed to come up with a way to get God's word in front of me even with my busy life.  I find if I keep scriptures in my car that I can read at stop lights or in the car pool line, at the doctor's office, I am able to keep God's word in my mind all day long.  So, I like to make up scripture cards and punch a hole and carry them with me.  I find if they are pretty I  enjoy them more.  So, for this month I wanted scriptures that would help me focus on thankfulness and gratitude.  I have included them for you to use as well.
You just need to download, print, cut, punch a hole  and add a ring and you have scripture cards you can carry with you.  I've included a few blank ones for you to be able to add the scriptures you might want to focus on.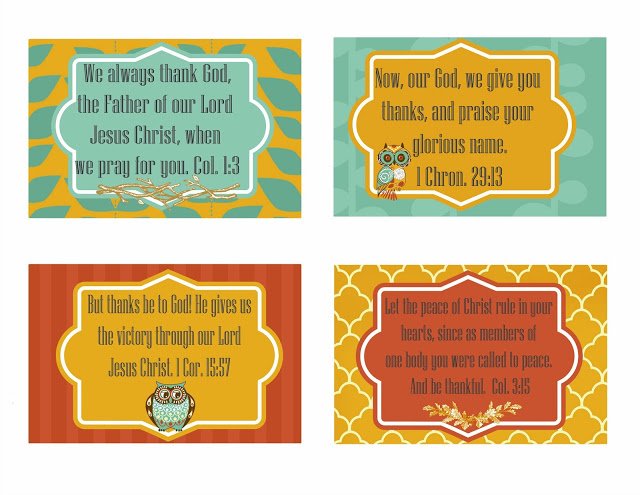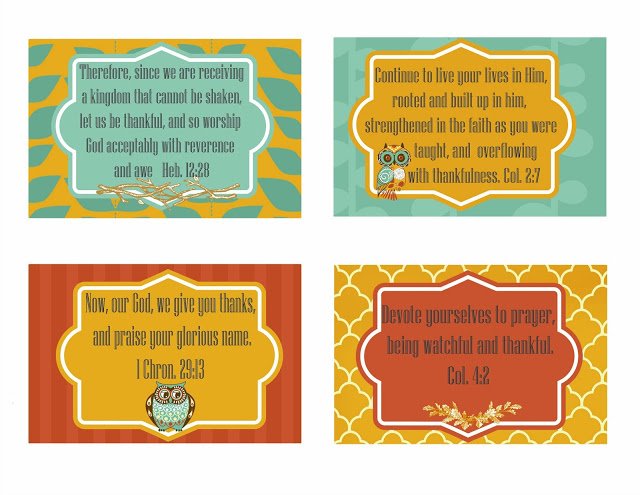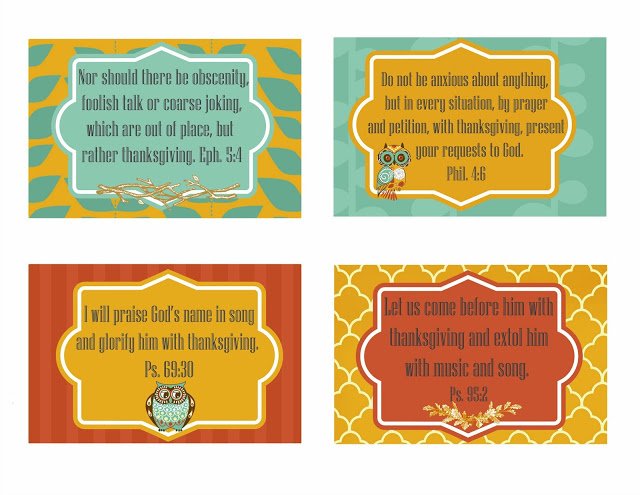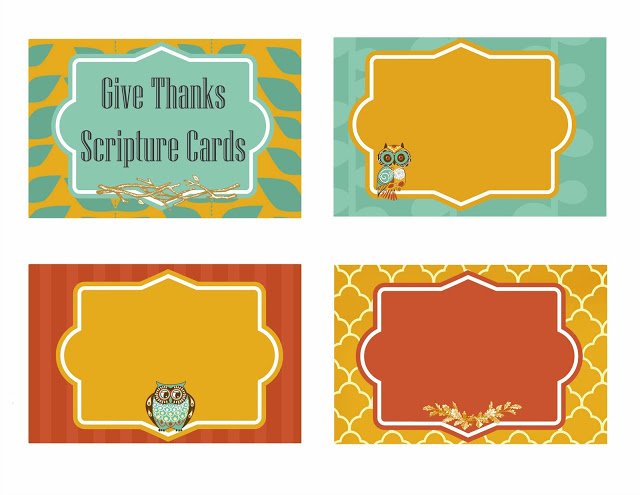 You can download the cards
here.
Now that my kids are older I find that I'm able to get much more quiet time, but I still use this idea to renew my mind on a consistent basis. It sure helps with keeping my mind off the driver in front of me that I would like to blow my horn at. 🙂 
Or the irritation at sitting in the doctor's office for way longer than you wanted. 
I also have this printable gratitude journal sheet if you need help recording your gratitude.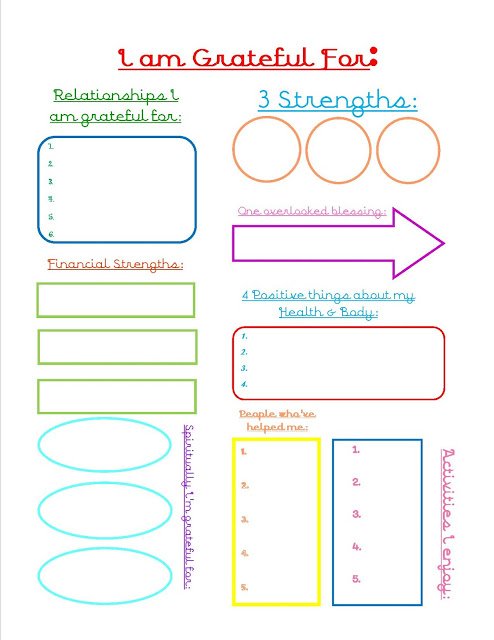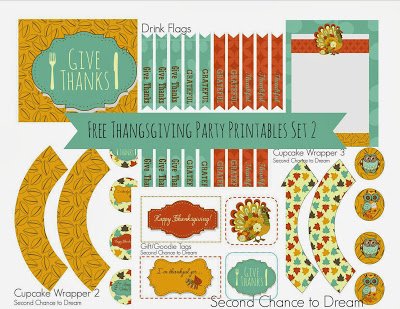 (Visited 21,028 times, 12 visits today)