I'm in the process of making my 2019 Vision Board.  I've been scouring Pinterest for some different ideas on how to create mine.  I'm going to share with you the inspiring ideas I found and hopefully, you can find something that inspires you as well.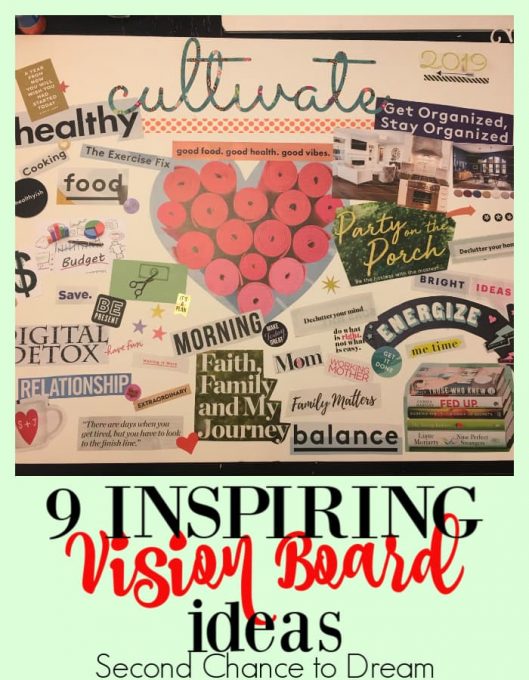 Here are 9 Inspiring Vision Board Ideas
I'm trying to decide if I want to do my vision board in a bullet journal.  I use my journal daily so I wonder if will look at my dreams on a daily basis, versus them hanging on the wall.
Create a Vision Board in your daily planner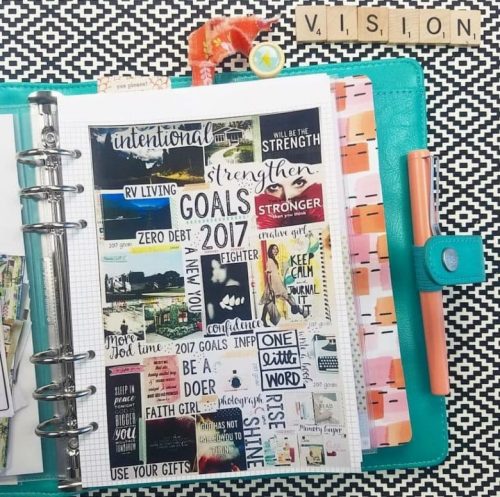 Here is another great idea I found, a digital vision board.  Roberta Gunditis created a collage in PicCollage and then set it as a screen saver on her phone.  You could do the same on your computer using PicMonkey or Canva. Then set it as your screen saver.  Another Idea is you could create one digitally and then print it out for your planner or to frame and set on your desk, etc.
I love this idea! Thanks, Roberta for allowing me to share it.
Another medium you could put a vision board on is a canvas.  I taught a class a few years back and we made ours on a canvas.  It is nice to be able to hang.
Here is a unique way to create a vision board.  I did something like this last year.  I printed images that I found while searching on Google.
Here is a vision board in a frame.  I love how pretty it looks. It looks like it belongs in the room.  You can find the source here.
Magnet boards will make a great base for your vision board.  Stick your pictures on this magnetic sheet and place on your board.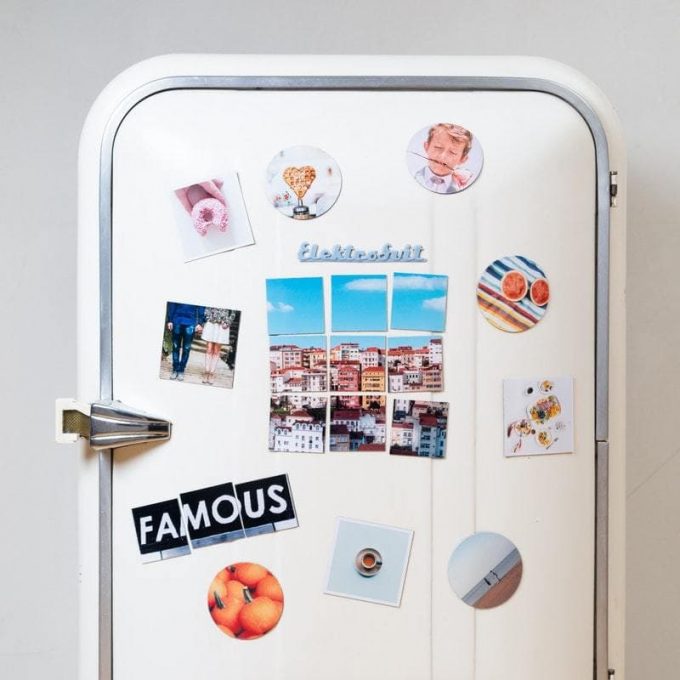 Bulletin boards work great to create your vision board. Here is a cute one by Close to my Heart
You can use poster board or foam board to create your vision board like Moms Baking Did.  My daughter did hers that way this year.
This FREE worksheet will help you decide what you would like to put on your vision board.
I have just released a Vision Board Kit to help create a vision board that represents your goals and dreams.  You can visit here to purchase.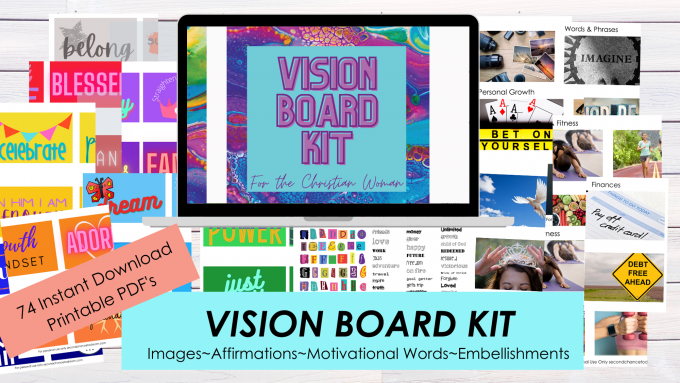 I'd love to have you follow along. You can subscribe to my RSS Feed or sign up to receive daily Emails delivered to your inbox. You can also follow along via Facebook, Google + or Twitter.


(Visited 12,665 times, 20 visits today)