Dreaming big is not just a flight of fancy; it is a powerful mindset that can propel you towards achieving extraordinary things in life. When you dare to dream big, you open yourself up to endless possibilities and tap into your true potential. This blog post will explain why it's important to have big dreams and give you tips to develop this habit.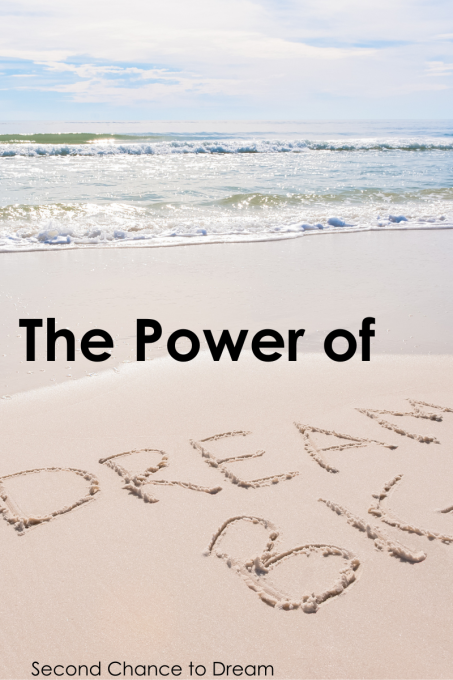 Expand Your Imagination:
Dreaming big starts with expanding your imagination. Allow yourself to think beyond the constraints of your current circumstances and envision a future that is bold and inspiring. Give yourself permission to dream without limits, tapping into the boundless potential within you. Visualize your dreams vividly, imagining the sights, sounds, and emotions associated with your aspirations.
Set Meaningful Goals:
Dreaming big is not merely about wishful thinking; it requires setting specific and meaningful goals. You should break down your big dream into smaller, actionable steps that you can pursue systematically. The goals should be challenging but attainable with consistent effort. Create a roadmap to your goals, celebrate each milestone on the way.
Overcome Self-Limiting Beliefs:
One of the biggest obstacles to dreaming big is our own self-limiting beliefs. We often underestimate our capabilities and let fear hold us back from pursuing audacious dreams. Challenge these limiting beliefs by acknowledging your strengths and past accomplishments. Find friends, mentors, or like-minded people who can encourage you. Remember that self-belief is crucial for unlocking your full potential.
Embrace Failure as a Stepping Stone:
Dreaming big requires embracing failure as an inevitable part of the journey. Failure is not a reflection of your worth or potential; it is an opportunity to learn, grow, and course-correct. Instead of being discouraged by setbacks, view them as valuable lessons that bring you closer to your dreams. Cultivate resilience and a growth mindset, knowing that every failure is a stepping stone towards success.
Take Inspired Action:
Dreaming big is not passive daydreaming; it requires taking inspired action. Break free from analysis paralysis or waiting for the perfect moment. Start taking small steps towards your goals, even if they seem insignificant at first. Consistent action creates momentum, leading to confidence, opportunities, and overcoming obstacles.. Remember, big dreams are achieved one step at a time.
Surround Yourself with Inspiration:
To nurture your big dreams, surround yourself with inspiration. Seek out stories of individuals who have achieved greatness against all odds. Read books, watch documentaries, or listen to podcasts that align with your aspirations. Connect with people who share your passion and can provide guidance or support. Immerse yourself in an environment that fuels your ambition and reminds you of the possibilities that await.
Conclusion:
Anyone can cultivate a mindset of dreaming big. If you want to accomplish your biggest goals, think outside the box, set clear targets, don't be afraid of failing, and act with enthusiasm.. Dare to dream big, for within your dreams lie the seeds of your extraordinary future.
If you are ready to dream big and want help to create a plan reach out and lets see if we would be a good fit to work together.  I'm passionate about helping people achieve their dreams.
Keep Dreaming Big!
(Visited 23 times, 1 visits today)