I love gardening and I love growing my own herbs.  I made an upcycled palette herb garden and DIY Plant Markers which I really loved. It added so much character to my boring garage walls but it gets way too much sun and nothing would grow well.  I decided it was time to get creative and come up with a different herb garden. Read on so you can see what I came up with.
When you walk up to my front porch this is the space you saw. It's pretty boring, especially when the plants aren't grown yet.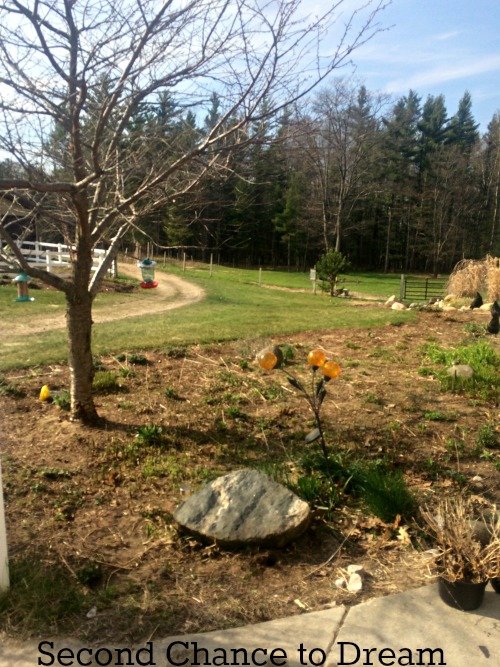 My hubby had this water trough that he uses to water the cows.  It had a hole in it and he was getting rid of it.  I thought it would make the perfect herb garden.  If you don't have a water trough laying around then keep your eyes open for any galvanized items at garage sales or thrift shops.
We removed the rock and dug some dirt out and put the trough in the garden.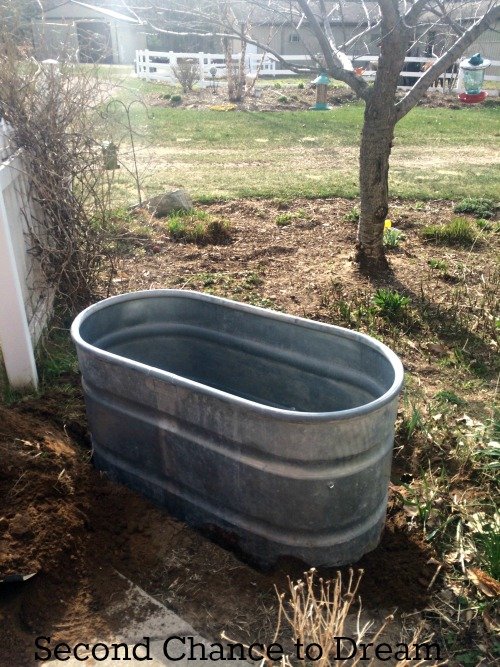 It looked too much like a water trough so I decided to add some paint to it.  I taped off the trough and painted a couple stripes in 2 different colors. I like the color!
Here it is painted without the herbs in the trough.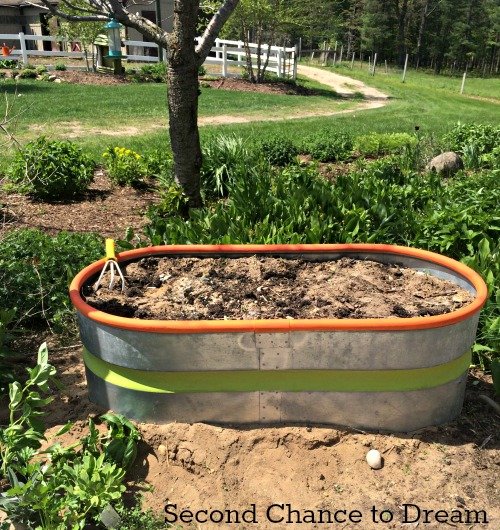 My granddaughter Addyson was up that weekend and she helped me plant the herbs as well as lots of other plants.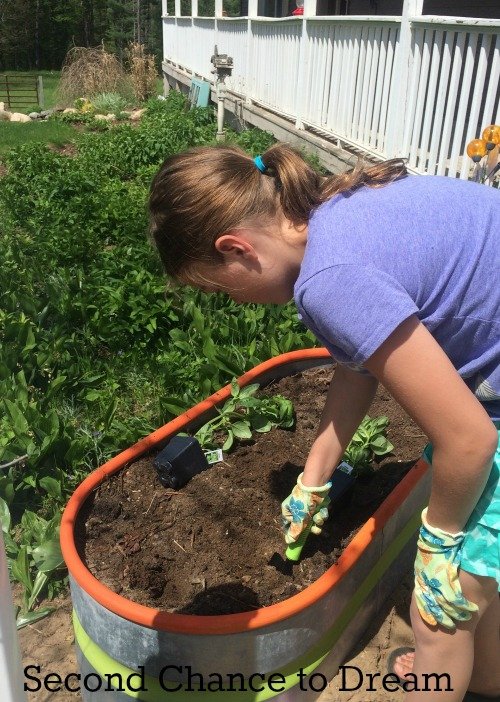 Here is the herb garden painted and herbs planted. I planted several different varieties of herbs and I'm excited to see how they grow this summer.
What about you? What's your favorite upcycled project around your home?
Here are 15 Kids Garden Crafts you might enjoy as well.
I'd love to have you follow along. You can subscribe to my RSS Feed or sign up to receive daily Emails delivered to your inbox. You can also follow along via Facebook, Google + or Twitter.



(Visited 2,020 times, 1 visits today)