Do you like restaurant knock off meals?  I sure do in fact I've done a couple posts on pastas and pizzas. Make sure to check those out while you're here.  Recently my daughter and I met at Panera Bread for lunch.  While we were there she ordered the Mediterranean Chicken & Quinoa Salad.  I wasn't sure I'd like it so I got something different.   She LOVED it and asked if I wanted a bite and I tried it and really liked it.  I was having some ladies over for lunch and thought this would be the perfect thing to serve. So I took some notes and this is my take on Panera's salad.  Note: I did not use the almonds that they do.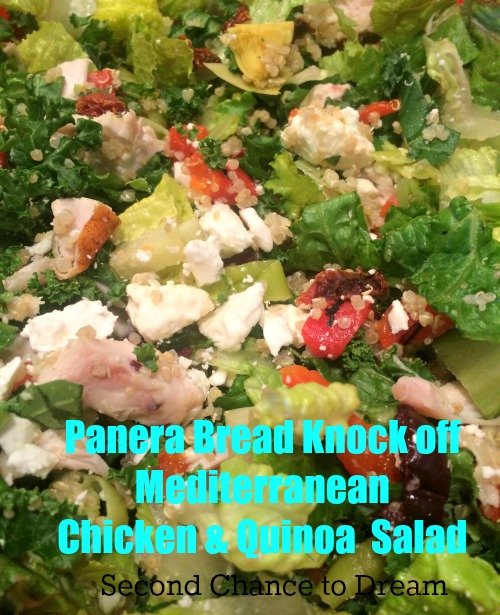 Ingredients:
Ingredients:
2 cups of cooked Quinoa
2 cups of chopped chicken. I used a rotisserie chicken
4 cups chopped Kale
4 cups of Romaine Lettuce
5 Basil leaves
1/2-3/4 cups of Feta Cheese
1 small jar of artichokes chopped
1/2 jar of Roasted Red Peppers chopped
 8 Pepperoncini's sliced into rings
1/2 cup of Sun dried Tomatoes
@15 Kalamata Olives sliced
a bottle of Greek salad dressing.  I used Wishbone Greek Vinaigrette
Chop all your ingredients into bite sized pieces.  Mix all the ingredients together in a large bowl. This serves 4 large servings
Serve with some crusty bread and fruit if desired.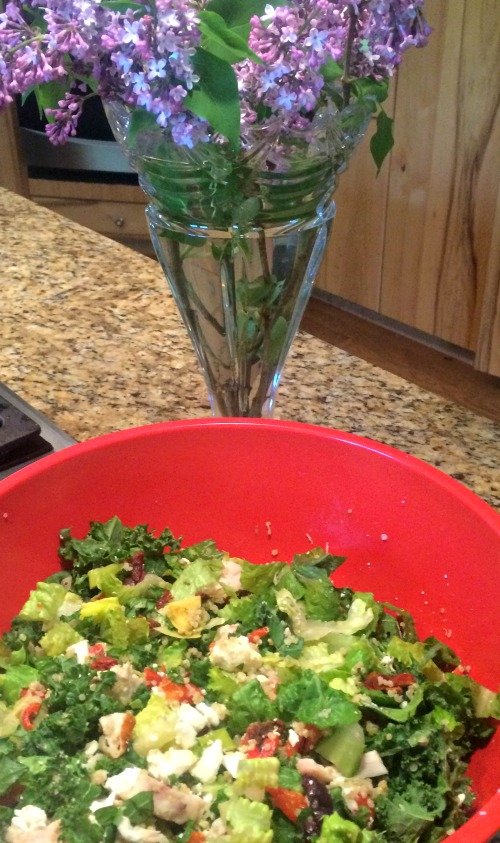 This was really good, easy and healthy!
Want more salad ideas?  Here are 20 Main Dish Summer Salad Ideas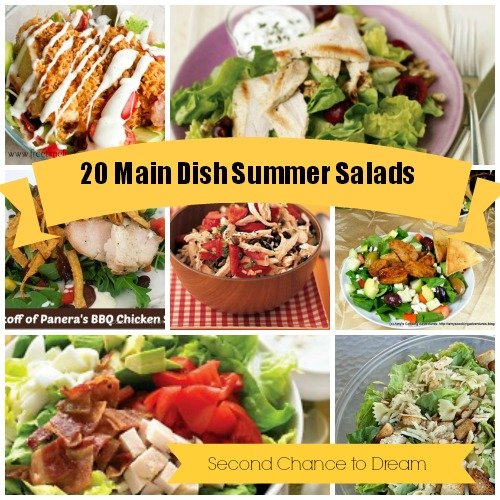 Or do  you love copy cat recipes?  Here are a some to pique your interest?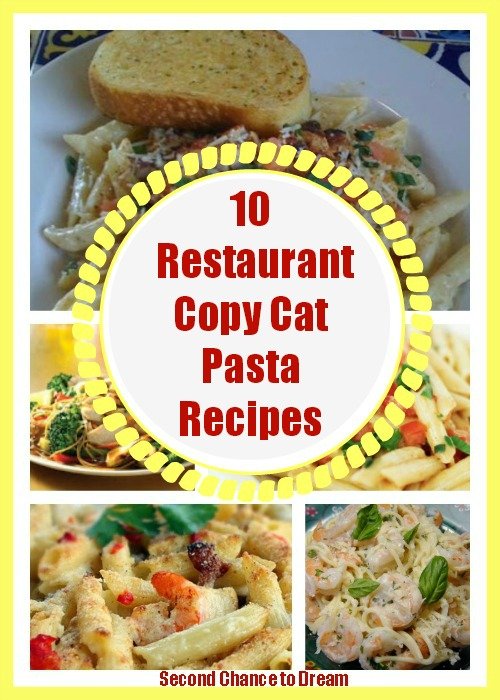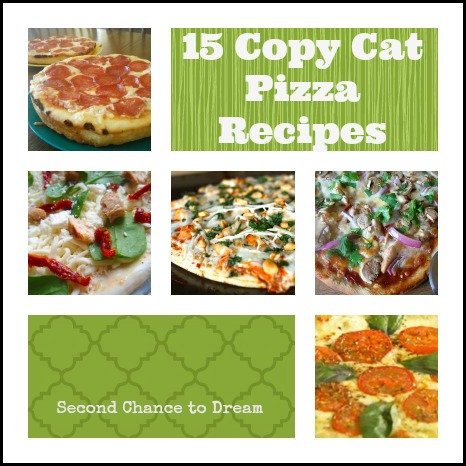 Have a GREAT day!!!
(Visited 21,632 times, 2 visits today)