When my son
Andrew was in the hospital
my daughter Adriane would make a smoothie for me every morning.  I called it a Power Smoothie because it gave me energy and kept me full until lunch time.  I asked her if she would share her recipe with you.  So here it is…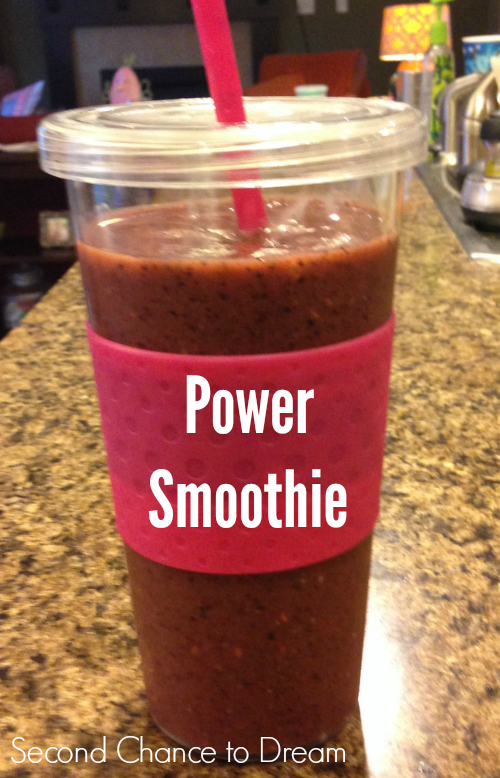 These are the ingredients that I use for my smoothies:
Baby Spinach
Chia Seeds
Strawberries
Raspberries
Banana
Blueberries
Green Naked Juice or Bolthouse Juice
At the beginning of the week I bag up my fruit and spinach so that in the morning I can just grab a bag  and start making it. I don't have exact measurements but @ 1/4 cup of each berry.  A half of banana and a handful of spinach.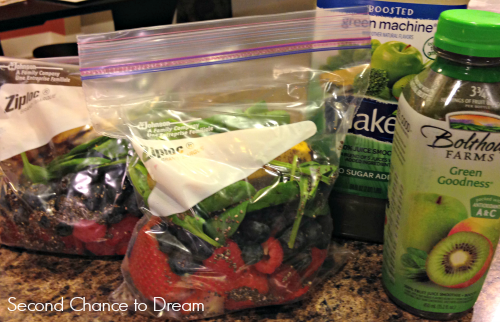 I add a cup of juice to my blender bottle and 4-6 ice cubes.
I then pour in the ingredients from my pre-packaged bag and a tablespoon full of chia seeds.  Chia seeds are great because they expand in your stomach to help you feel full as well as provide a good source of fiber and omega 3 essential fatty acids.  You can also add a scoop of protein as well.  Carefully blend your ingredients until smooth.
I pour the ingredients in a large glass and take it to work with me and sip on while working. 
This keeps me full until lunchtime.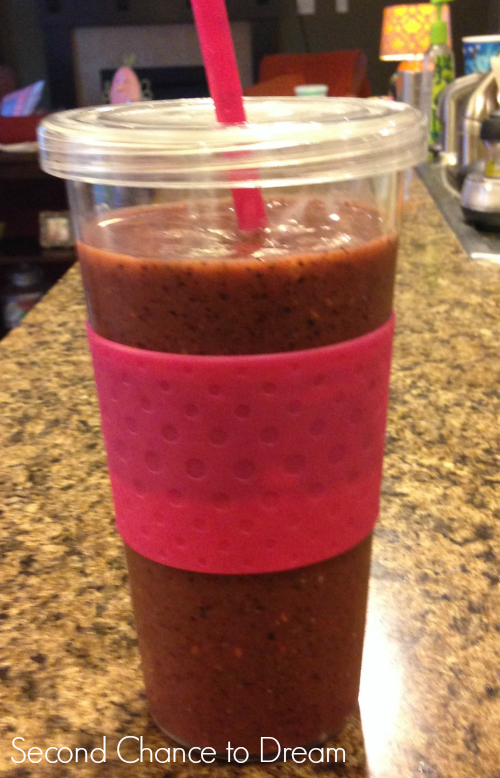 Yum! I hope you enjoy it as much as I do.
Here are a couple of other smoothie recipes that I like to make as well.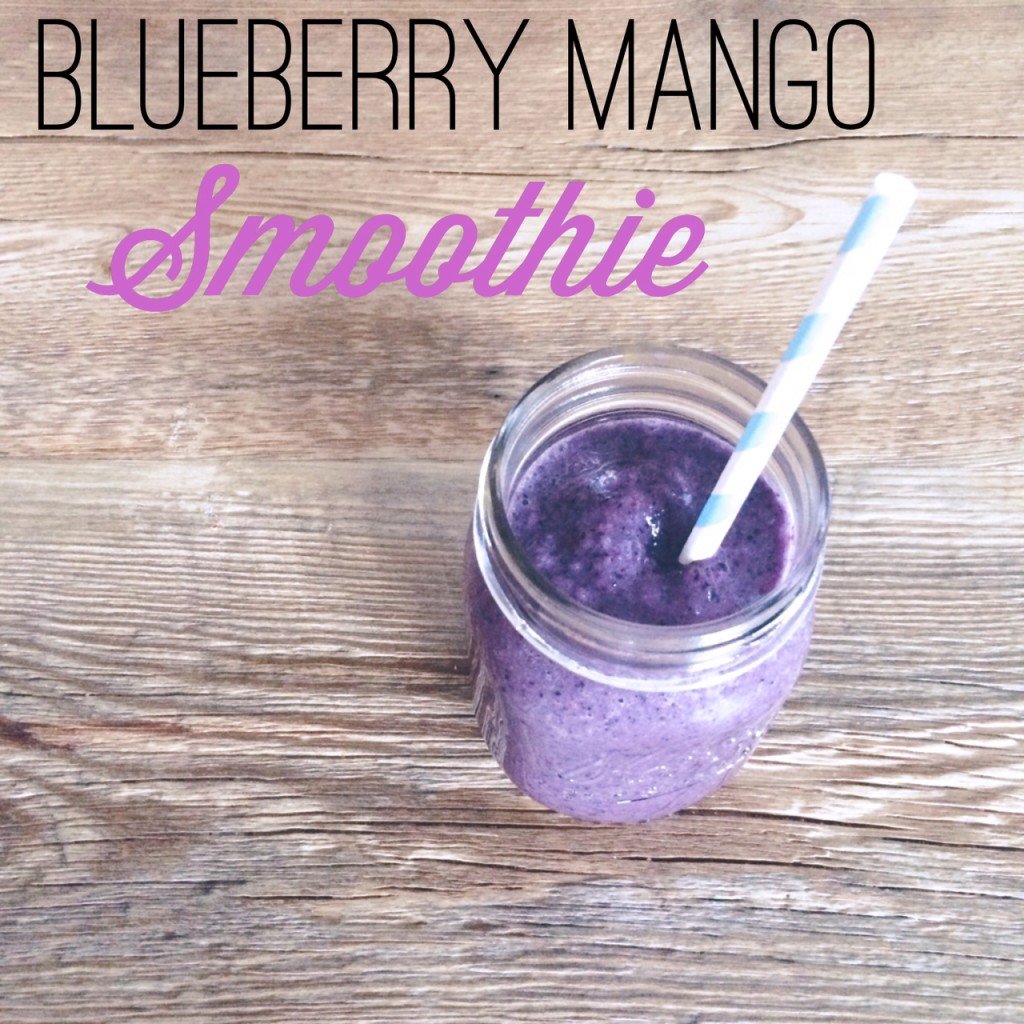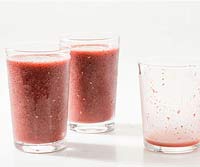 Thanks, Adriane for sharing this with us today!

(Visited 923 times, 1 visits today)