I am on the hunt for some new DIY Wall Art over my bed.  As you can see I desperately need something new.  Please don't ask why I have an electrical outlet on my ceiling over my bed, cause I don't know.  It was here when we bought the house.
I like to make my own wall art since that fulfills my creative itch and it's usually much cheaper and I can change it more often that way.  So like I always do, I went on a search for some ideas to bounce off of.  I  rarely ever copy someone's work but I almost always find ways to alter and adapt something to meet my needs.    Here are some DIY Wall Art ideas that were linked up to the Project Party.
I really like this piece!  I just don't know if I have the patience to cut all those twigs.  🙂 My mind is processing if there is something else I could use that wouldn't be so time consuming??  Hmm…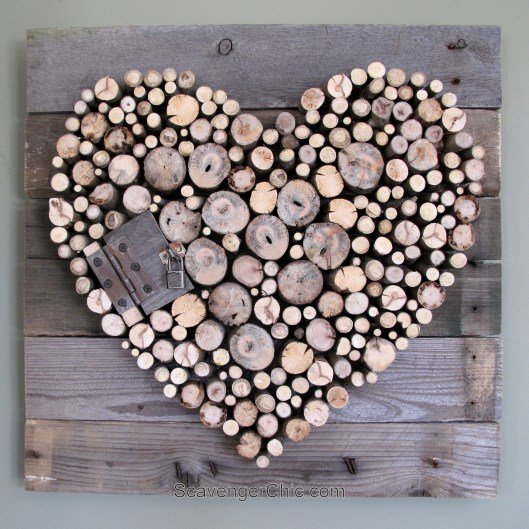 Pallet wood and Stick Hearts by Scavenger Chic
I like this pallet arrow project too.  I'd use colors that match my decor.
DIY Arrow Wall Art by The DIY Dreamer
I like this piece as well. I'd need to make it bigger to fit my space.  Maybe used a different style of paper to match my decor.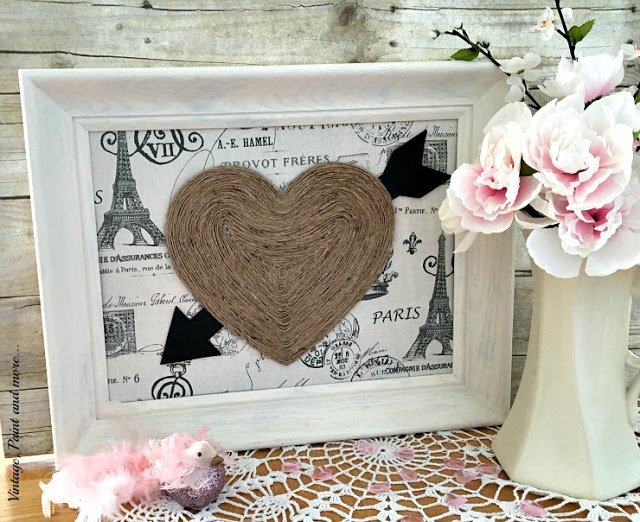 Vintage Valentine Wall Art by Vintage Paint and More
This is pretty interesting.    I'd have to use it in on a rectangle.  Maybe there are some other tools around the house I could use instead of these or even use a different word.
Industrial Love Plaque by Oh My Creative
You will not believe what this is made with.  You can use the colors of your decor and be creative with that.  You could hang it with out the pallet.  Lots of options here.
Navajo Inspired Wood Wall Art by Made in a Day
I like this idea because you can change the print out inexpensively whenever you want.  I'm not sure I'd want a state over my bed but I like the idea for a different spot in my house and I could easily adapt and put some other design there.
Glitter State art by Simply Darling
This was too cute to not share!  I wouldn't put it over my bed but I really, really like this DIY Wall Art.  I have a few vintage game boards are just looking to be used creatively.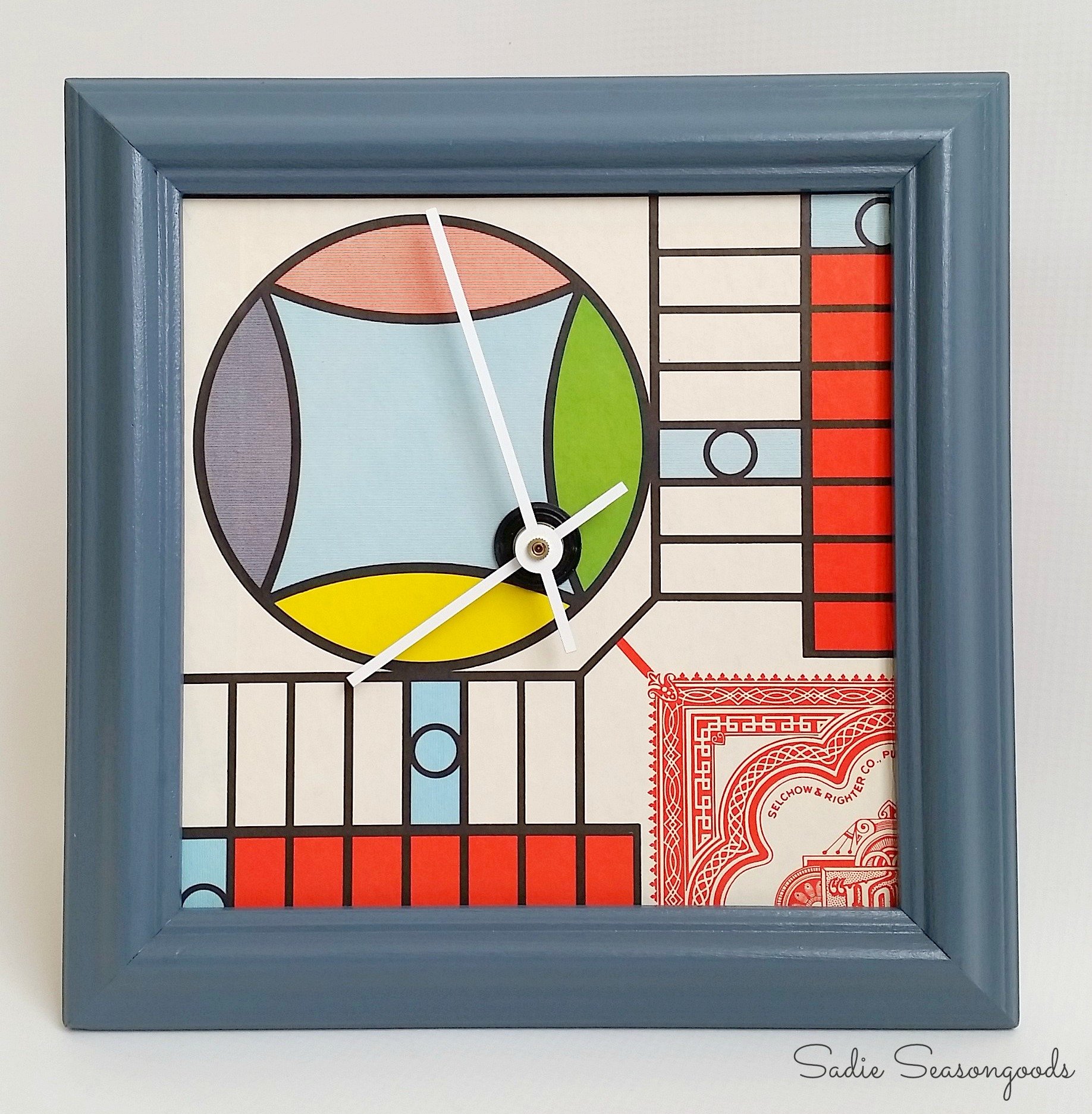 Vintage Parcheesi Game Clock by Sadie Seasongoods
Which is your favorite?
Need some more DIY Projects?
Check out some of my favorite ones: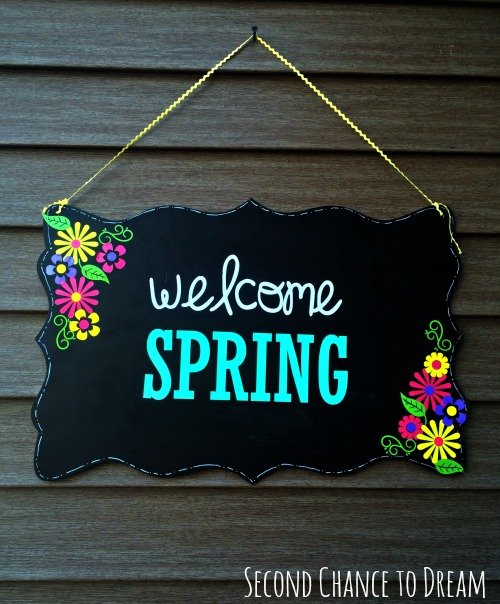 (Visited 1,482 times, 1 visits today)