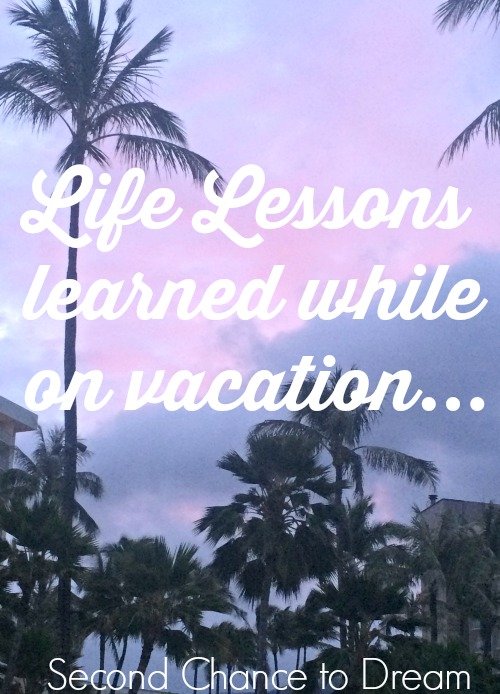 I am sitting on an airplane flying home after 6 days of being in Kauai & 5 days in Maui.  My husband is blessed to work for a company where he can earn a trip each year based on production.  We celebrate with all the other top producers in the company in some of the most beautiful places in the world.  I would love to share with you some of the life lessons I learned or was reminded of as I recapped my vacation on my flight home.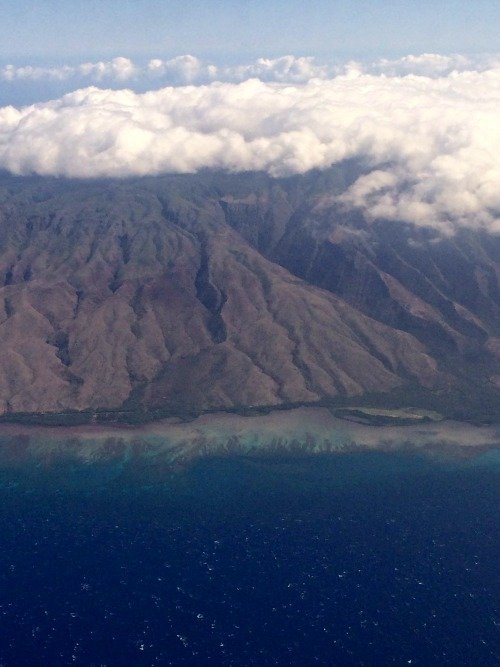 Here are my thoughts as random as they came:
Sometimes I just need to step out of my comfort zone.
I'd like to get to where I do something that stretches me daily.  Sometimes it's making the phone call I've been dreading or maybe it's like my girlfriend Kathi who jumped off the Black Rock in Maui. (I was going to jump off until I remembered that I had my phone to video tape her. Whoops!)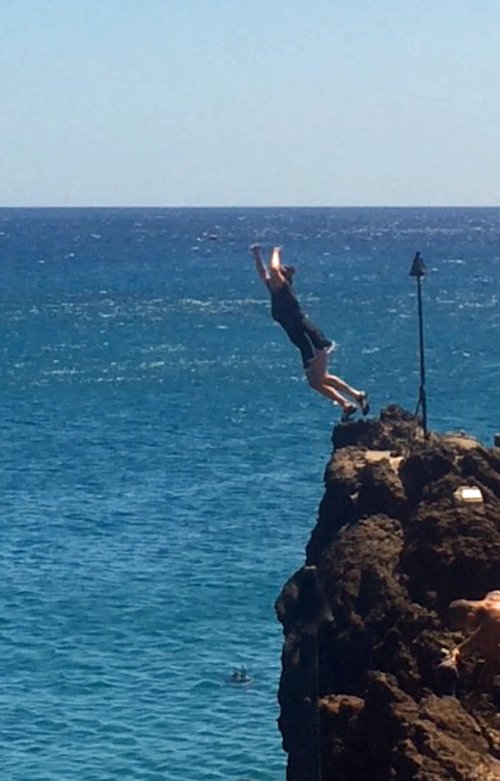 I have to watch my expectations.
Living with expectations always has me looking and waiting for the perfect picture I have in my mind and I miss the little things happening in my life in that moment.  Expectations leave me with disappointment.  Ann VosKamp says, "Expectations kill relationships".  I can be frustrated and angry if my circumstances don't meet the picture I had in my mind.  I can be mad at my husband because he wasn't romantic enough.  I can be mad at God because He didn't come through like I thought He would, blah, blah, blah.  Expectations can get me into some real trouble and they can leave me in a constant state of frustration, disappointment and discontentment. What about you, do expectations ever pop up in your life causing you to get stuck?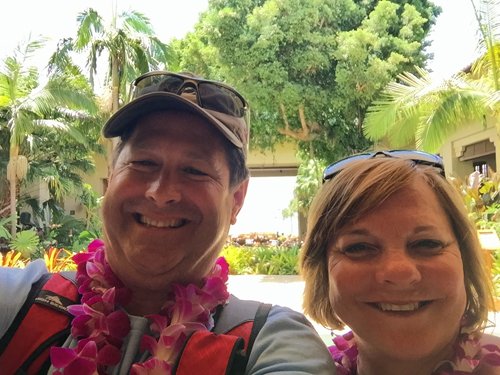 I can start over every single day or every single minute.
zJust because the last hour stunk doesn't mean the whole day is bad. I can choose something "new" every minute.  It's easy to get stuck in a pity party but we don't have too. A pity party is really not a pretty thing at all and it's a slippery slope down into a deep dark hole.  When I hear the whisper of self-pity coming I try to grab my gratitude journal and get busy changing my thoughts.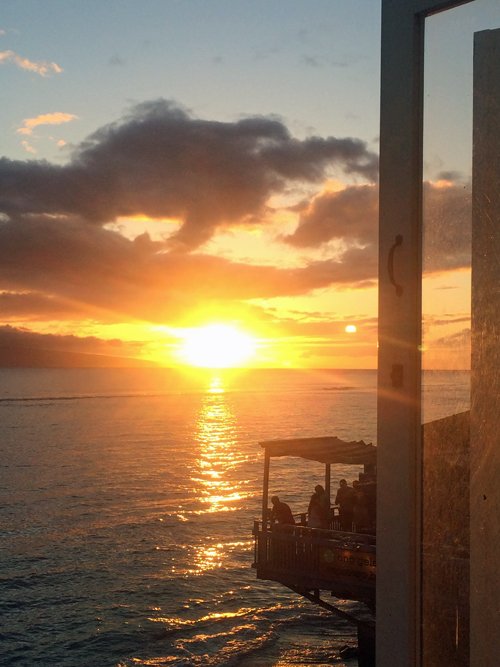 I need to get my eyes off myself and quit being self-centered.
Who can I encourage today?   Who can I speak life into?  I want to keep my eyes open and see the people around me.  I want to be open to hearing the spirit lead and guide me.  I want to be other centered.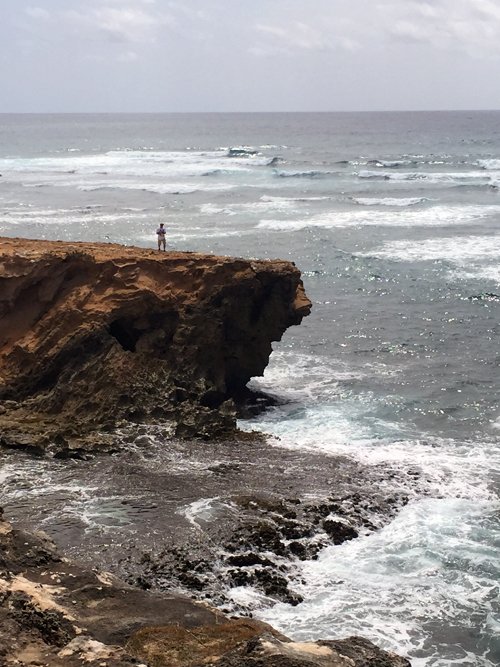 I can't compare myself to ANYONE!
 There will always be someone better than me in my eyes and there will always be someone I can put down so I can be better than them.  I need to just be ME! I am a unique one of a kind person that needs to show up and share who I am and so do YOU!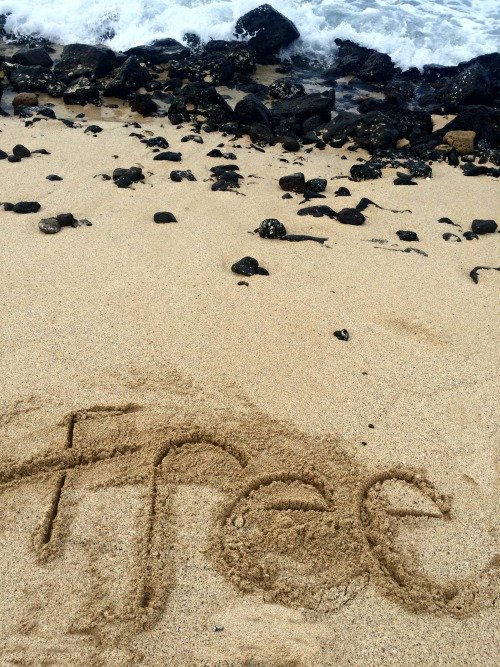 Sometimes you just have to take a time out.
Being around people where I feel I have to compete with all the time can really weigh me down.  I was so blessed to find a swing in front of the ocean and sit down and journal.  I journaled and enjoyed praise music while I watched the God of the universe give me a grand and glorious show.  That helped me get centered and get my thinking back on track. I don't need to compete with anyone! Make sure you take time to refuel and refresh.  You don't need to leave your house to do this, but you do have to make time for it.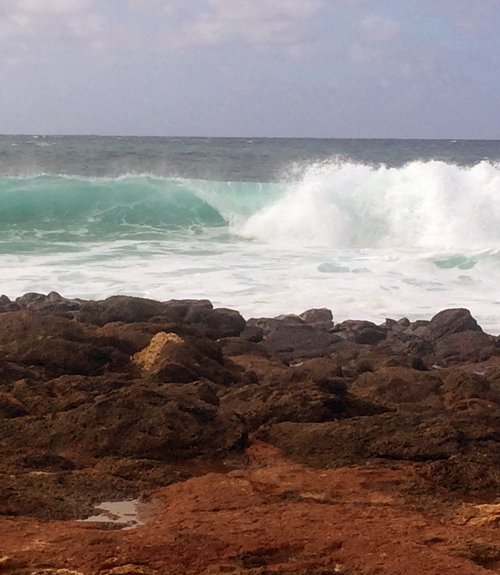 Find joy in the simple pleasures of life.
I LOVED just enjoying the nature of Kauai.  It was so therapeutic and healing for me and it was FREE!! We can each find joy in our everyday surroundings by keeping our minds clutter free and our eyes open.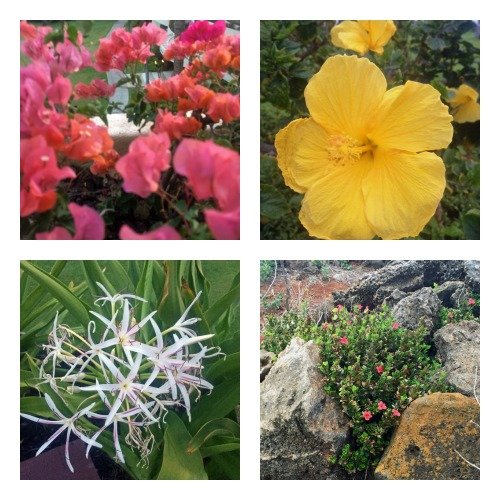 Bloom where you are planted.
I always seem to be waiting for that perfect time to be the person God has called me to be.  I'm learning that I can bloom right where I'm planted at this season of my life.  We have to be open and willing to be present in our life every single minute of the day. NOW is the time, not when we have it all together.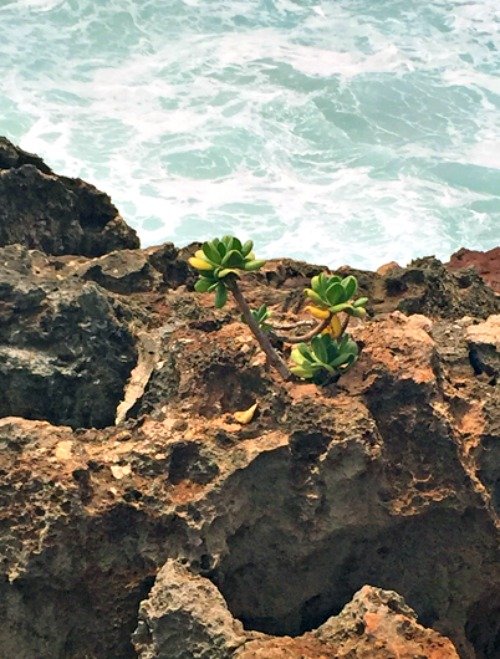 There is good and bad every single day.
Just because I'm going to "paradise" doesn't mean I won't have issues to deal with. I had my fair share of issues to deal with every day I was there.  But life isn't all good or all bad.  There is beauty to be found in all situations- even the bad.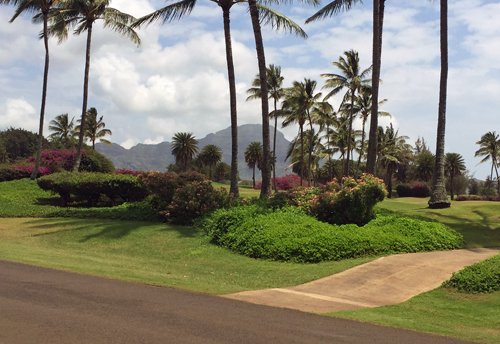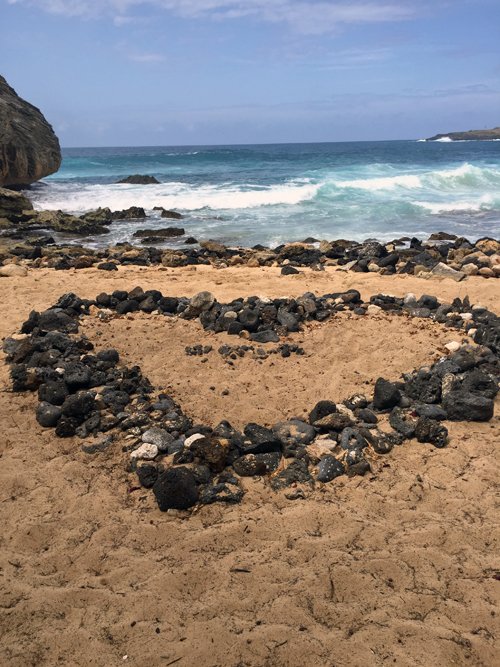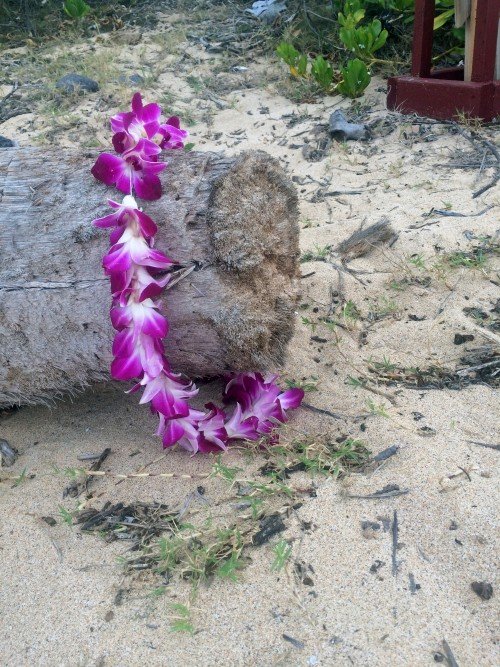 Mahalo!!
I don't know about you but I needed these reminders/lessons today.
I'd love to have you follow along. You can subscribe to my RSS Feed or sign up to receive daily Emails delivered to your inbox . You can also follow along via Facebook, Google + or .Twitter.

(Visited 631 times, 1 visits today)