Do you ever have something coming up in your life that you are dreading? You know things like an upcoming dentist
appointment,
an upcoming surgery, your husband leaving town, the terrible 2's? The list could go on and on and before you know it you are living in a continual state of dread. What is dread, you may ask? Here is the definition from Dictionary.com:


1.

to

fear

greatly; be in extreme apprehension of:

to dread death.

2.

to be reluctant to do, meet, or experience:

I dread going to big parties.
I relate to definition #2 often!
Dread says:
"It's too hard, and I can't do it."
"I don't feel like it."
"I don't want to."
"It's too hard."
"I am too tired to even think about it."
"I wish I didn't have to go."
"How long is this going to take?"
"
"I'm just doing too much, I can't do another thing."
"I want to run away from home."
"I need to get away from here."
"I'm so confused."
"I'm so overwhelmed."
"I'm so frustrated."
"I'll do that later."
"I dread the kids coming home from school."
"I'm afraid I can't do that."
Do any these sound familiar? Most of these statements come out of my mouth on a daily basis and I want it to change. Dreading things keeps me from living fully alive (see my blog post on Excuses below)
Let me give you an example of this in my life. My husband is leaving for Canada for 8 days. I'm dreading (I'm reluctant to meet or experience) him going. Why? My work load changes. I am both mom and dad. Inevitably something always goes wrong when he's gone. Once I had no power for 5 days. I just don't look forward to him going! What happens is a week before he leaves, I start shutting down. I get an intense sense of dread that comes over me.
OK I can see where I'm wrong, so what do I need to do about it??
I confess it as sin, repent and ask for God to remove this spirit of dread and replace it with His love.
What about you are you living with a spirit of dread over your life? Take a moment now and identify any areas in your life that you dread doing. List them out and pray this prayer.

Father, I recognize that I have lived in dread in these areas of my life_______________________(name them). I ask you to forgive me for not recognizing it was the spirit of dread. So I cast out the spirit of dread now in Jesus name. Restore me with your peace, love and joy. In Jesus name. amen."

If our joy is stolen, then our strength is gone. Everything feels hard!


Do not grieve, for the joy of the Lord is your strength." Neh. 8:10
Whenever that feeling of dread comes up repeat this process. Confess, repent and ask God to fill you with more of His love. Dread is really "fear" in another form. And the Bible says that perfect love casts out fear!

I also find that when I'm dreading things it is almost always me trying to do things in my own strength. I forget to bring God into the picture, acknowledging Him in every decision I make because I can do ALL things through Christ who strengthens me. Phil. 4:13 So can you!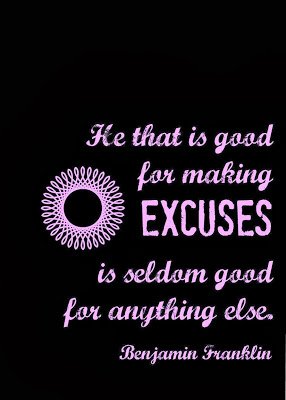 I link up to the following Link Parities:
DIY Showoff, Flamingo Toes, Suburban Mama, Titi Crafty,

Twigg Studios

, Raising Reagan, Creative Home Expressions,Under the Table and Dreaming, Skip to my Lou, Craft O Maniac,

Keeping it Simple

,

Between Naps on the Porch, Booggieboard Cottage,

What Joy is Mine

,

A Mama's Story

,

The Alabaster Jar

,

A Proverbs 31 Wife

,

The Better Mom

,

Worthy of the Prize

,

Huckleberry Love

,

Pursuit of Functional Home

,

Thrifty Decor Chick

,

Pink Odidty, I Should Be Mopping the Floor, Craft, The Hankful House//Sugar Bee Crafts ,

Not Just a Housewife

A Bowlful of Lemons

,

Coastal Charm,

Growing Home Blog, MercyInk, Timewarp Wife, Blackberry Vine

,

New Nostalgia

,

Hope Studios

,

Ladybug Blessings

,

Teach Me Tuesdays

,

Yesterday on Tuesday

,

Brag About It

Cropped Stories, The Gunny Sack///Inspiration Exchange, The DIY Dreamer, Gingersnap Crafts

,

Seven Thirty Three

, We are that Family, Creations by Kara,

Raising Homemakers

,

Women Living Well

NY Melrose Family

,

Someday Crafts Family Home and Life,, Fine Craft Guild, Sew Much Ado,

Upward Not Inward

, Internet Cafe Devotions,

Deep Roots

at Home

, The Real Housewives of Rivertown, Fluster Buster

,

My Girlish Whim

,

The Shady Porch

,

Project Stash

,

. Life with the Crust Off, Taylor House//The Thirty Sixth Avenue,

52 Mantels, Live, Laugh, Rowe, Imparting Grace, Saving 4 Six

,

, Artsy Fartsy Mama, , Sparkles and Stove, CIS Project, The Girl Creative, A Peek into My Paradise// 30 Handmade Days

,

The Shabby Nest,

Chic on a Shoestring,

While He was Napping

,

A Night Owl, One Project Closer, Diana Rambles: Pin Me Party, Happy Hour Projects,Practically Functional,The Best Recipes Blog,

Summer Scraps Pin Party

, DIY Vintage Chic, Creative Connection, Life Inspired Link Party,

Thriftiness Miss

,Faith Filled Fridays,

Link Party Palooza

//Six Sister's Stuff, Bowdabra Blog, Cheerios and Lattes, Funky Junk Interiors,

Be Different, Act Normal,

S

erenity You,

Too Much Time On My Hands

, It's Ovterflowing, Or So She Says, Sew-Licious, 3 Boys and a Dog Pinterest Party,Susie Q,

Made From Pinterest
Thanks for stopping by. I'd love to have you follow along and subscribe to my RSS Feed or sign up to receive daily Emails delivered to your inbox . You can also follow along via Facebook.
(Visited 1,356 times, 1 visits today)