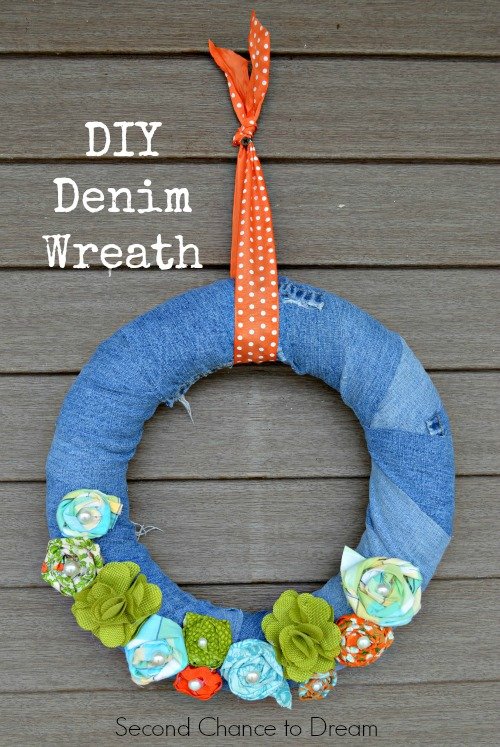 Today, I'm so excited to share with you my latest project.  It's a little shabby chic and a little country mixed.  I'm even more excited with the cost.  This whole project cost me $5.00. Here's what you'll need to make this DIY Denim Wreath:
a wreath base.  I had a straw one that I recycled from this project.
a pair of jeans.  I bought a pr of boys jeans from Goodwill (picture shows two pair but I only needed one.)
an old shirt to make flowers.  I bought the shirt at Goodwill for half price.
fabric scraps to make flowers.  I had left over fabric from this project.
Something to embellish the flowers.  I used stick on pearls.  You could also use buttons.
glue gun

Cut your jeans off in a straight line at the crotch.
Cut each pant leg into 4 strips.
Wrap each strip around the wreath being careful to overlap but not too much.  Hot glue each strip in place. It will look something like this when done.
I cut the shirt and my fabric scraps into strips and made flowers following the directions here and here.  I added one of the stick on pearls to the center of each. I hot glued them to make sure they wouldn't come off.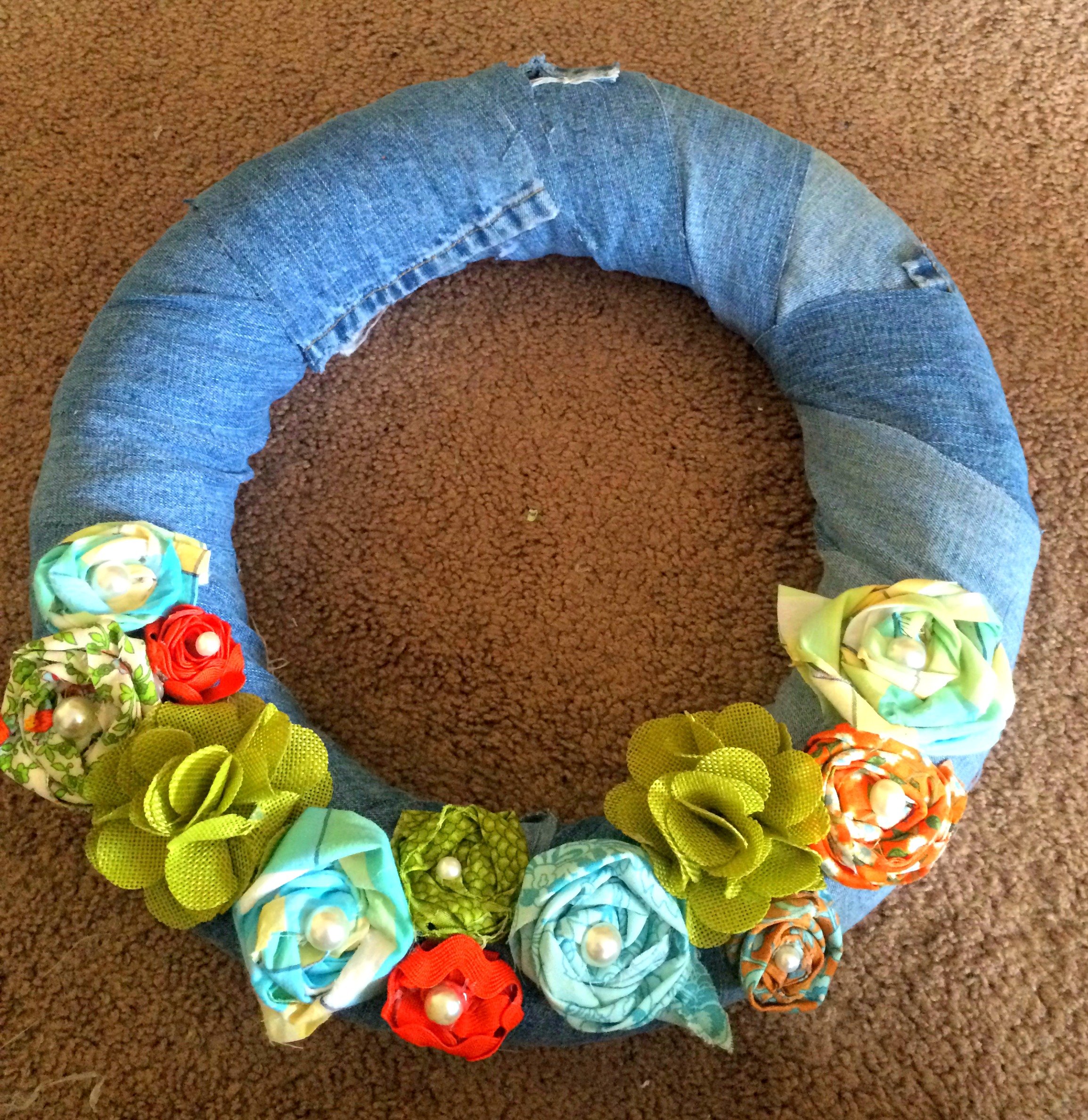 Here is a picture of the flowers close up.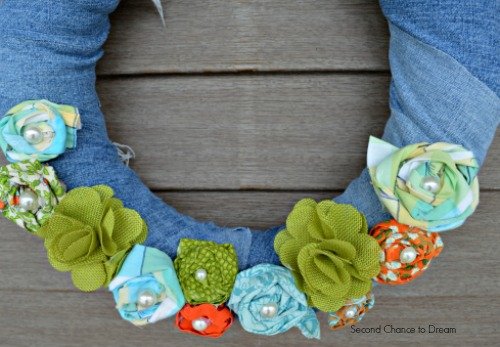 I added a ribbon left over from another project and then hung on my front porch.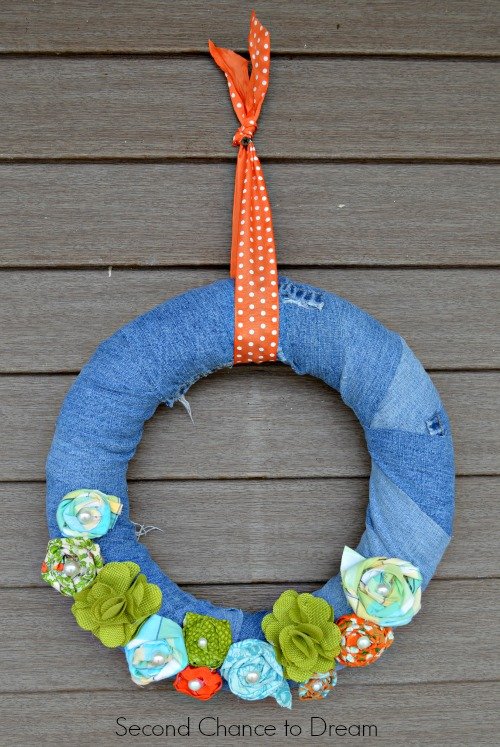 Now I'm ready to enjoy spring on my front porch!!!
I'd love to have you follow along. You can subscribe to my RSS Feed or sign up to receive daily Emails delivered to your inbox . You can also follow along via Facebook, Google + or Twitter.







(Visited 1,332 times, 1 visits today)