Asparagus season will be here before we know it.  This Asparagus, Bacon & Goat Cheese Tart is a perfect recipe for fresh asparagus.  My girlfriend Mary made this for my birthday and it was soooooo… good. I know you'll love it too.  Scroll down to see how she made it.
Ingredients:
5 slices bacon
a shallot, finely chopped
1 bunch asparagus (about 1 lb.) tough ends trimmed, cut into 1/2 inch pieces
1 tomato chopped
3 eggs whipped
3/4 cup of milk
1 pie crust
1/2 pound soft goat cheese
salt and freshly ground black pepper
shredded parmesan to garnish
Here's what you do:
1.  Cut your bacon into bite sized pieces. Fry your bacon.  When cooked remove from pan and place on paper towel to drain grease.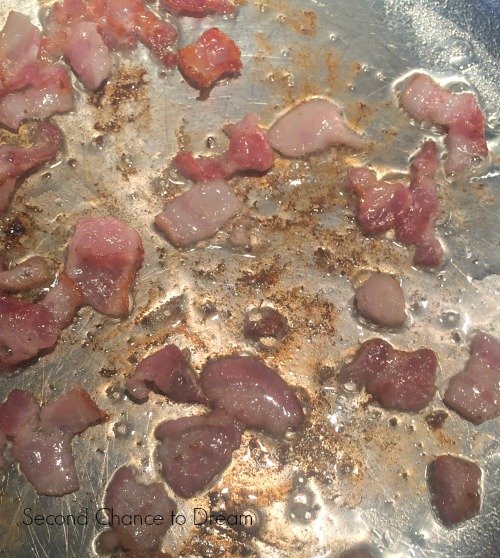 2.  Saute your asparagus until tender.
3. Add your shallots and tomatoes and cook for 1 min.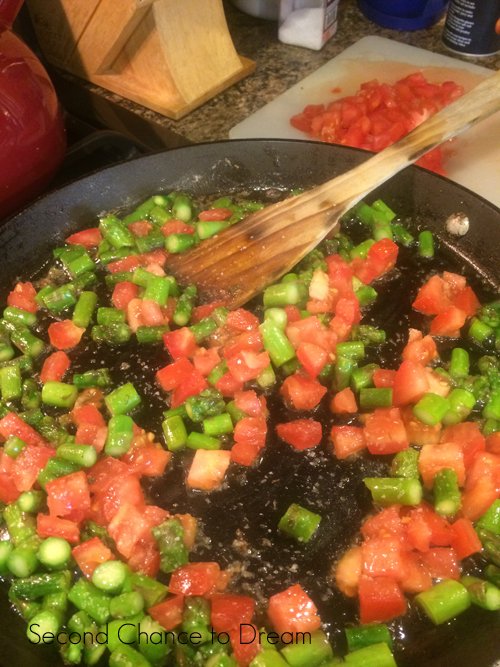 4.  Whip your eggs.  Add milk and mix eggs and milk together.  Mix in the bacon, asparagus, tomatoes & crumbled goat cheese.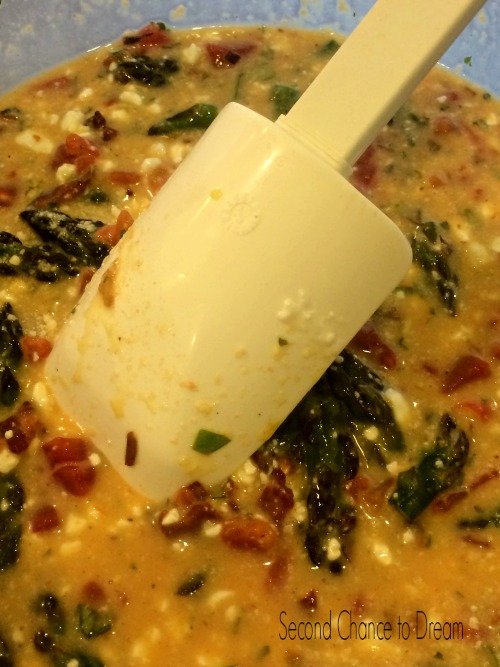 5.  Place pie crust into your pie pan.  Add the egg mixture and bake at 350° for 30 minutes or until it is set in the center.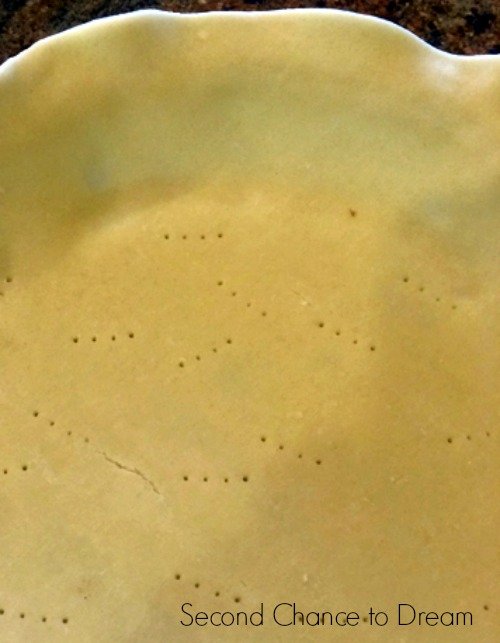 6.  Sprinkle the tart with shredded parmesan cheese.  Let set for 5 min. to cool down.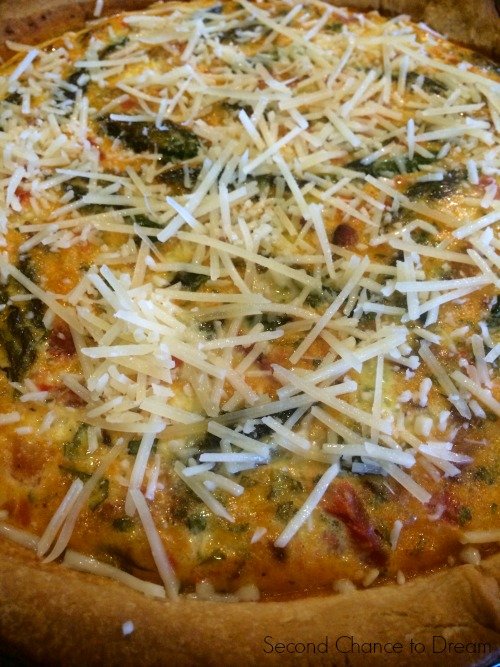 Enjoy!!  It is SUPER Yummy!!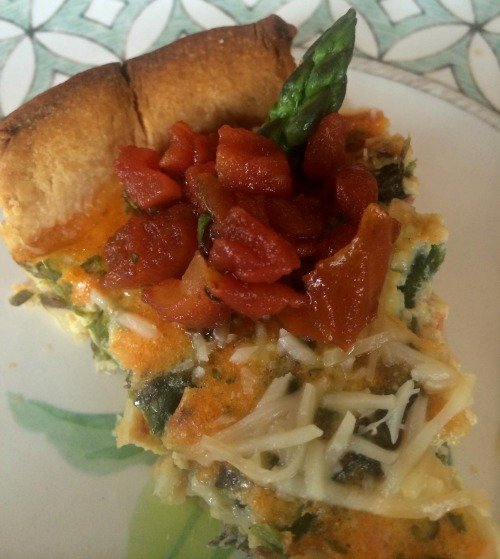 Love asparagus?  Then you need to try this Creamy Asparagus Soup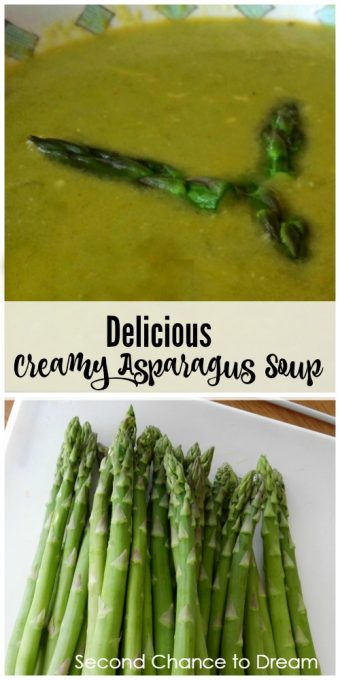 I'd love to have you follow along. You can subscribe to my RSS Feed or sign up to receive daily Emails delivered to your inbox. You can also follow along via Facebook, Google + or Twitter.







(Visited 643 times, 1 visits today)