Beets are my new favorite vegetable.  I LOVE them and we grew them in our garden this year and they are doing so well.   I'm excited to share 5 Recipes that use Garden Fresh Beets.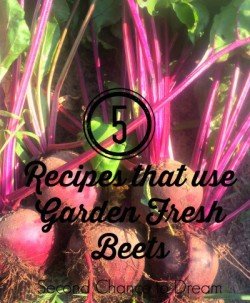 This beet and arugula goat cheese sandwich looks phenomenal.  I will definitely be making this sandwich.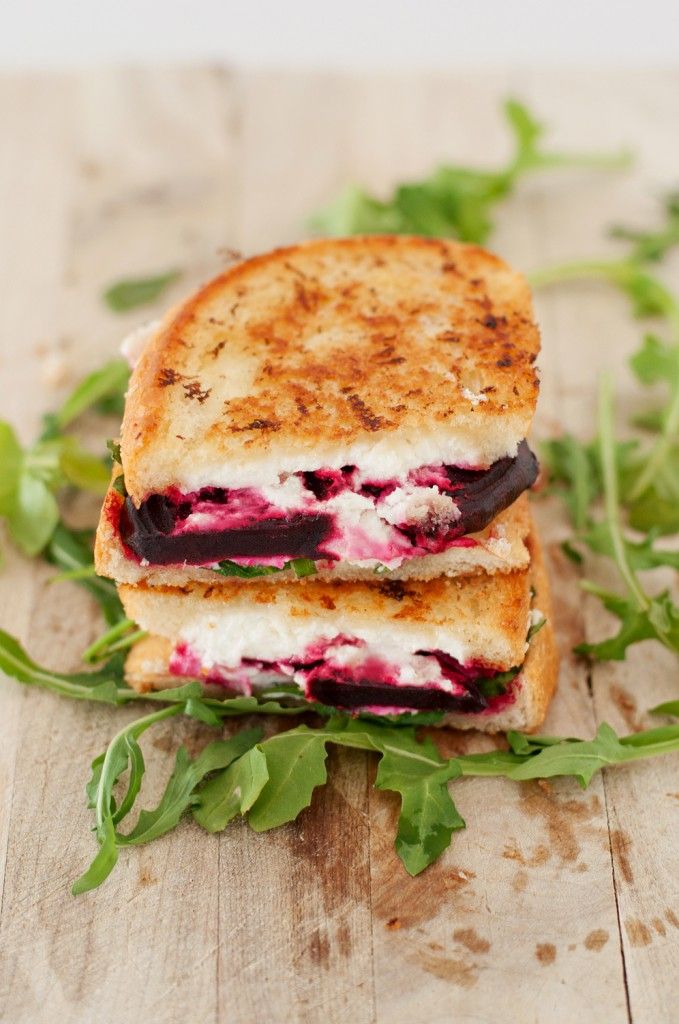 Beet and Arugula Goat Cheese  Grilled Cheese
These look so good. I haven't grown the yellow beets but I've eaten them.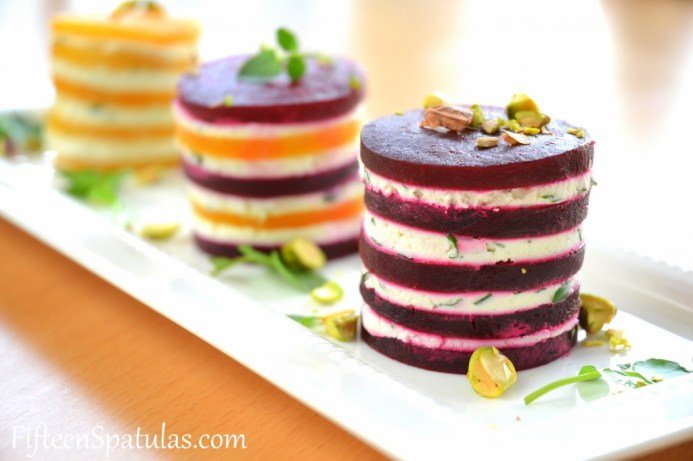 OK, this will be at our next get together.  It looks awesome!!  What a great appetizer.
Beet Bruschetta with Goat Cheese & Basil
Beet fries!  Gotta try these.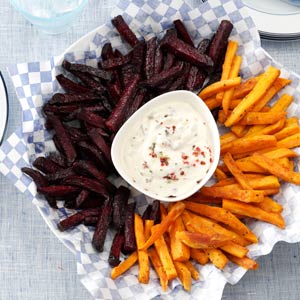 I love beet chips you can buy, so I'm sure these homemade beet chips would be AWESOME!
Here's a bonus recipe.  One of my families favorite salads.  So yummy!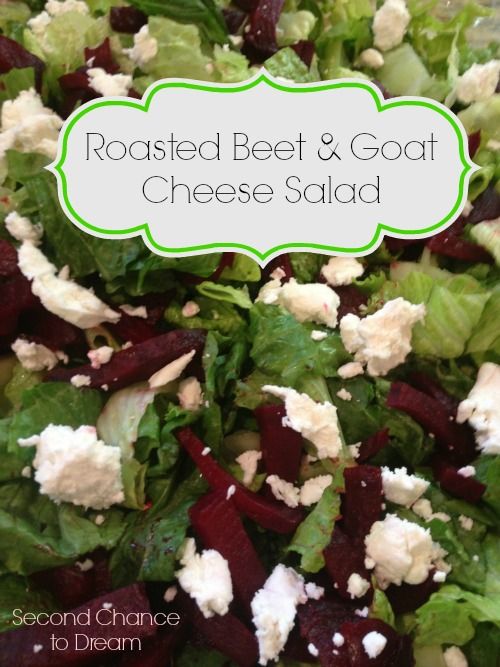 Roasted Beet & Goat Cheese salad
Here are some more garden fresh veggie recipes:
5 Recipes that use Garden Fresh Kale
5 Recipes that use Garden Fresh Swiss Chard
5 Ways to Use Garden Fresh Spinach
Thanks for stopping by. I'd love to have you follow along and subscribe to my RSS Feed or sign up to receive daily Emails delivered to your inbox . You can also follow along via Facebook.
(Visited 1,322 times, 1 visits today)