Do you ever have those days, weeks or even years when you feel like everything is a struggle and you start to wear down?? Then Before you know it you are in a deep hole and don't know how to get out of it.  Well I have, and I want to share with you what I've found that has REALLY helped me. I ran across scriptures from
Freedom in Christ Ministries
that remind me of Who I am in Christ. I love to meditate on them to help me renew my mind and replace the junk with truth. There is a battle for our mind and we need to renew our mind with the TRUTH.  So,  I have made some printable Who I am in Christ Scripture cards like the Give Thanks Scripture Cards I made and shared
here
 to help us do that.  I love to carry them in my purse and pull them out while waiting in the car pool line or doctors office or where ever I have to wait.  It  helps me fill those times that can be frustrating with something good.  I hope you enjoy these and find they help you see life in a different way.
There are 3 areas that
Freedom In Christ Ministry
 focuses on and those are acceptance, security, and significance.  The first 3 sheets go under the I am accepted section. The next 3 sheets are I am secure and the last 3 are I am significant and the last card is the Who I am in Christ title card.
You just need to download, print, cut out and punch a hole in the corner and use a ring to keep them together.  If you want to you can laminate to keep them from getting messed up in your purse.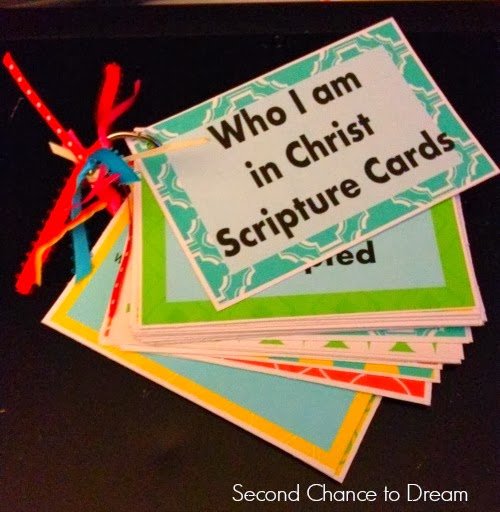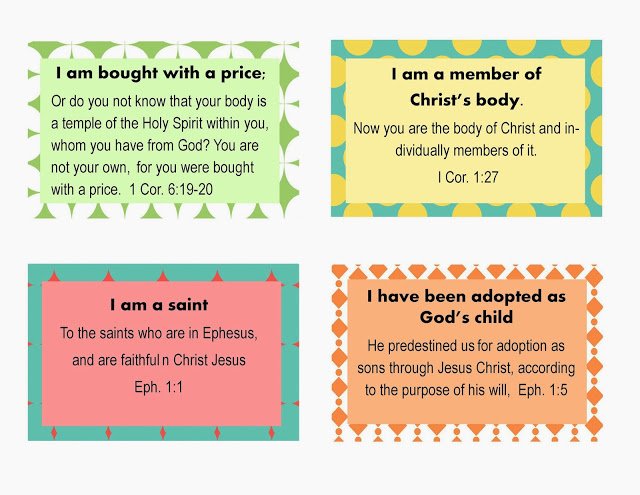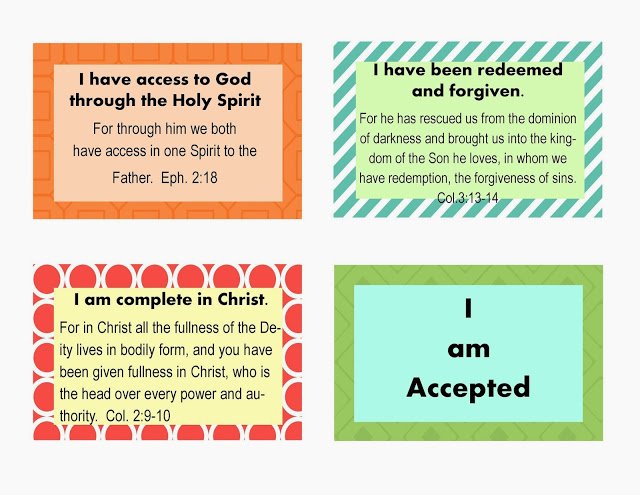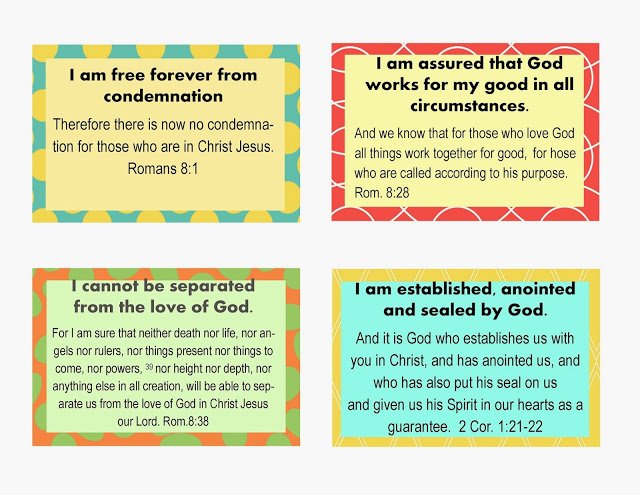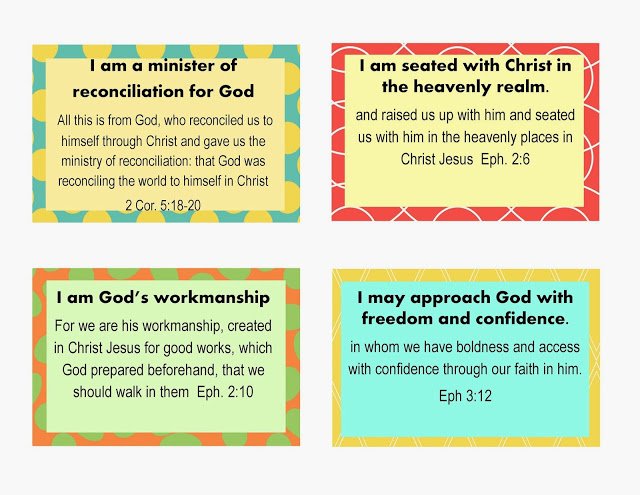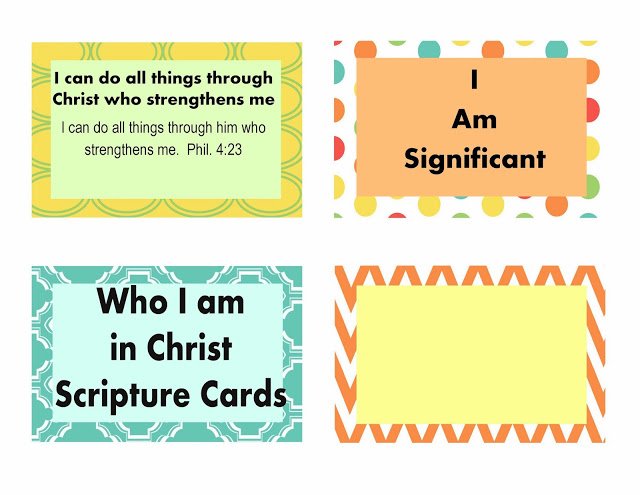 You can download the scripture cards here.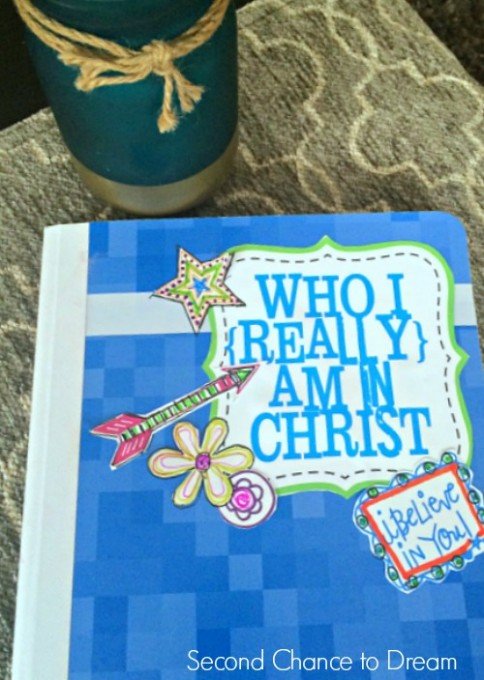 Who I am in Christ Printable Journal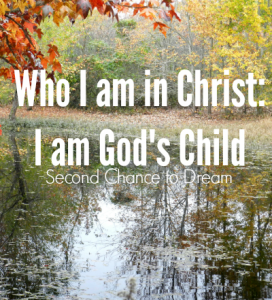 I am a member of Christ's Body
I'd love to have you follow along. You can subscribe to my
RSS Feed
or
sign up to receive dailyEmail
s
delivered to your inbox . You can also follow along via
Facebook, Google + or Twitter.








(Visited 28,969 times, 46 visits today)