I LOVE to journal and its a bonus if my journals are bright and colorful.  In my Bible study on Monday morning we took a break and had a fun craft day and made Who I am in Christ Journals.  I created some fun printables for the class and thought I'd share them with you as well.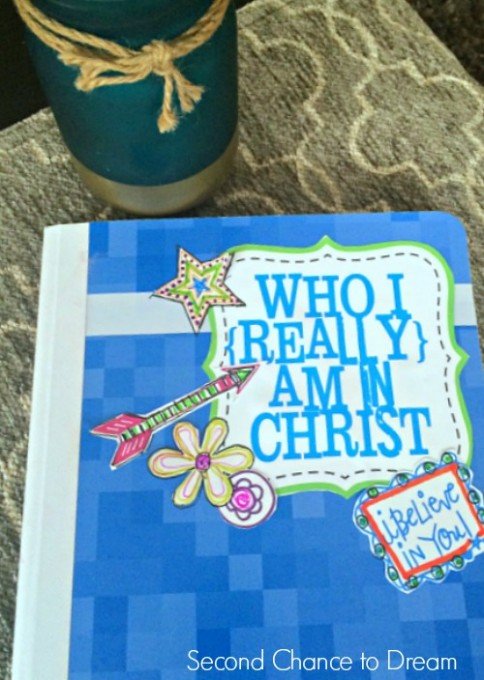 You will need  a composition book.  I buy them in September when they go on clearance.  I bought them for .17 a piece.
Scissors
Glue stick
Mod Podge or liquid glue watered down
Paint brush
Markers to doodle if desired.
Scrapbook paper scraps- optional I didn't use them but other women did.
This is where the creative process takes over and there are NO right or wrong rules.
In our room of 60 ladies no two journals looked alike.  
Basically cut out your title and your truth statements and get to gluing them in place.  I like to use a glue stick to glue them down first.  Then add a thin layer of Mod Podge over the printables.
You can see my cover/title in the picture above.
Here are a few of my pages.  I put a truth statement on every other page. I also LOVE, LOVE, LOVE to doodle and added some doodling to each page.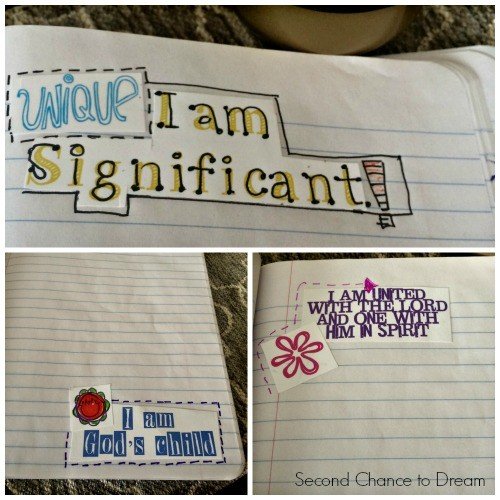 Some women made prayer journals.  So you can do ANYTHING you want.  Just have fun and release your creative juices.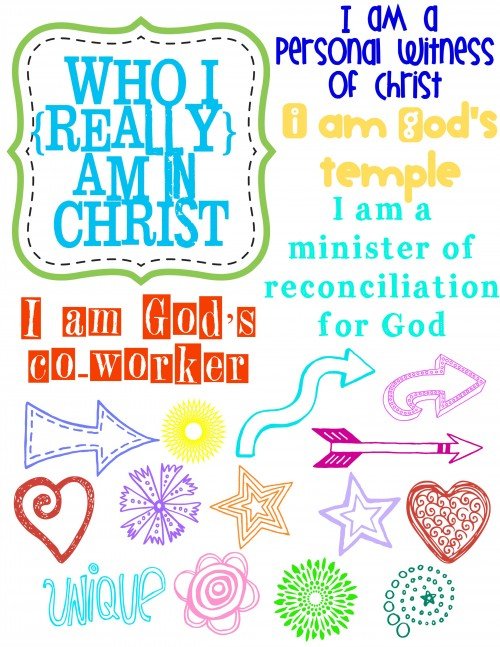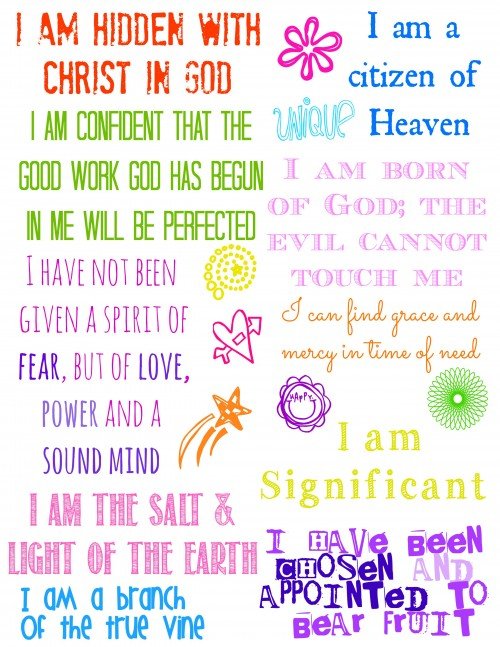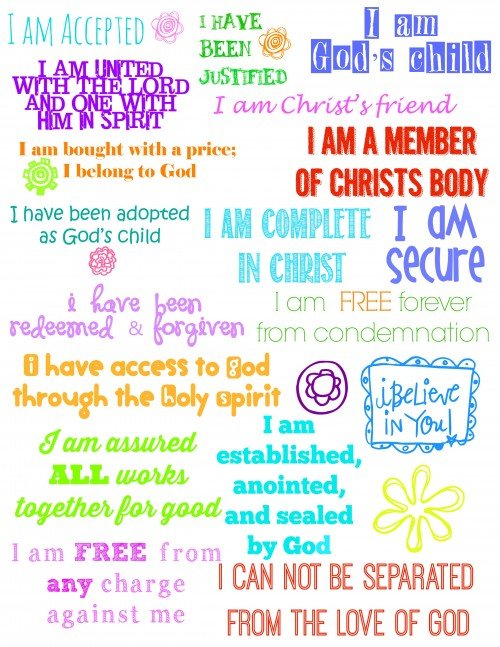 These truths all come from the Freedom in Christ Ministries.
YOU CAN DOWNLOAD THE Who I am in Christ Journal PRINTABLES HERE
Here are a few of the ladies hard at work.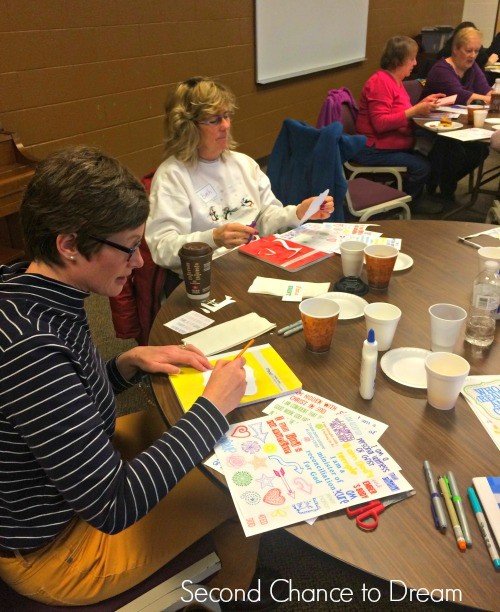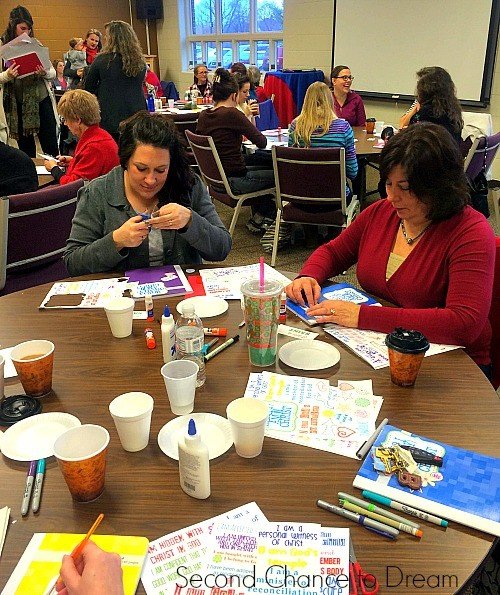 Check out my Who I am in Christ Scripture Cards.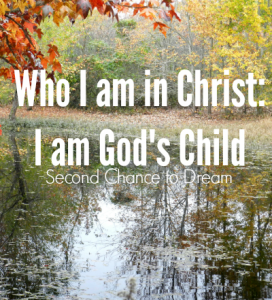 I'd love to have you follow along. You can subscribe to my RSS Feed or sign up to receive daily Emails delivered to your inbox . You can also follow along via Facebook, Google + or .Twitter.



(Visited 11,245 times, 10 visits today)