Most of my blog posts come from a need I have and this one is no different.  I have never been good at menu planning.  When it's time to make supper my mind freezes and I can't think of anything to make.  We raise cattle for the meat so I am blessed with an abundance of ground beef. I have rounded up 20 ground beef recipes that I thought my family would eat. This way on nights when I have no clue what to make I can go to this list.  I'm sure you guys never have an issue with menu planning, but just in case you do I'll share it with you.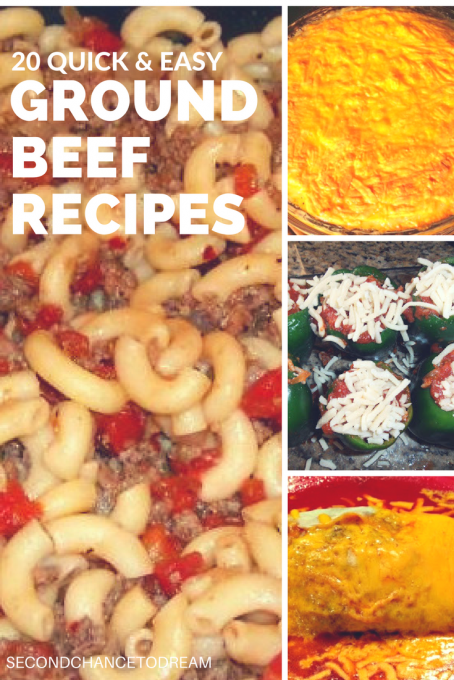 Stuffed Peppers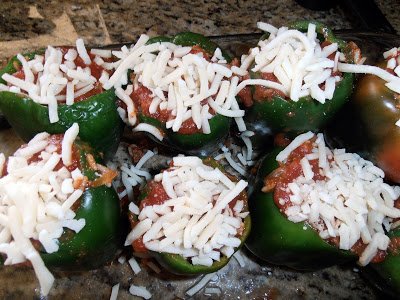 1 lb of Ground Beef
1 Chopped Onion
2 Cups of Minute Rice
3 Cups of  Spaghetti sauce in a jar
5 medium green peppers
1 cup of Shredded Mozzarella Cheese
Cut off tops of green peppers, clean out seeds.   Brown hamburger with onions.  Add uncooked rice and 2 cups of spaghetti sauce.
Fill peppers with meat/rice mixture. Pour remaining cup of spaghetti sauce over peppers. Cover with aluminum foil and bake in a preheated 375°F for 40 minutes or until peppers are tender.  
Remove foil and sprinkle with grated mozzarella cheese. Bake for another 10 minutes, uncovered, or until cheese is melted 
Goulash
I made this meal the other night and it was a hit.  It's something I rarely make.  In fact I can't remember the last time I ate it but I did eat it a lot as a kid.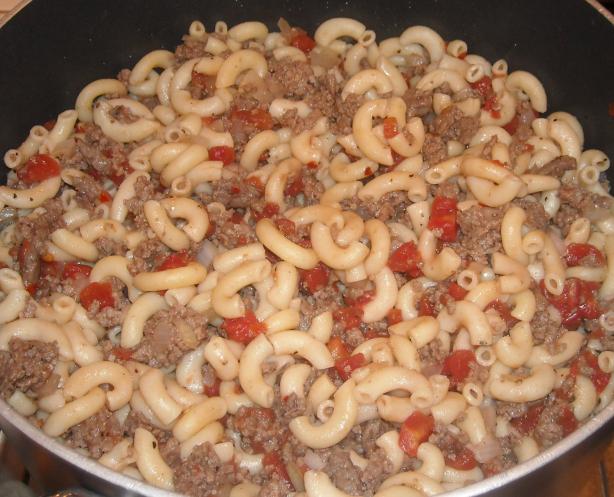 1 lb ground beef, browned
2 onions, large chopped
1/2 teaspoon red pepper flakes
1 (16 ounce) bag elbow macaroni
1 (28 ounce) can crushed tomatoes
1 teaspoon garlic salt (I use Lawry's)
1/4 teaspoon pepper
1 teaspoon chili powder
Brown Ground beef , 1/2 tsp of red pepper flakes and 2 onions in large frying pan. Drain excess fat.
Meanwhile, in another pan cook macaroni in boiling, salted water until tender. Set aside until almost ready to serve.
When beef and onions are finished cooking, add the canned, crushed 
tomatoes
 and approximately 1/2 cup water; also add garlic salt, pepper, chili powder and mix well.
Simmer for about 20 minutes; then add cooked macaroni noodles and mix well when ready to serve.  Be careful if you add the macaroni noodles too soon, they may over cook and get mushy.
This is a family favorite in our house.  Quick, Easy and Good!  You also can vary this and add tomato soup and green beans instead of cream of mushroom.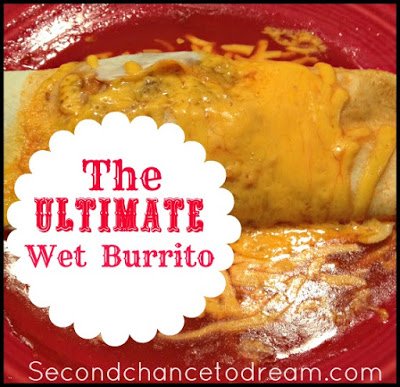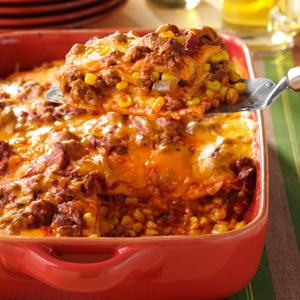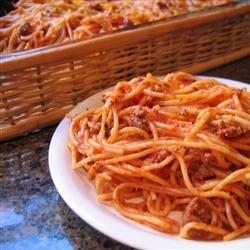 Old Fashioned Meatloaf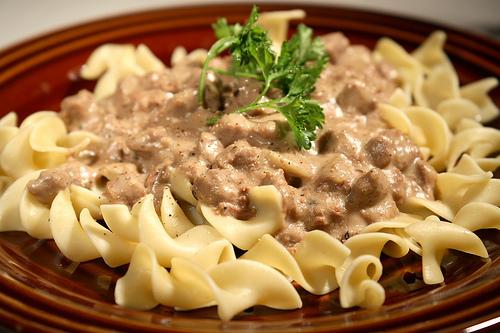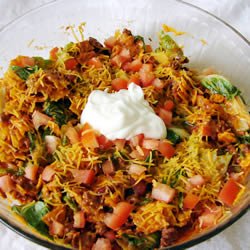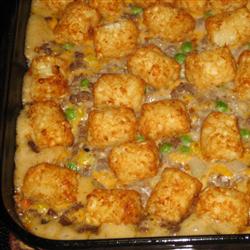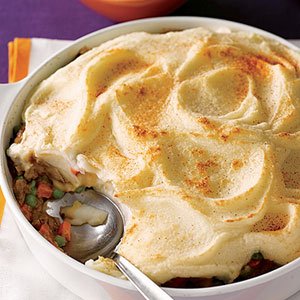 This recipe is one my daughter in law suggested to me.  She really likes it.  Looks easy enough.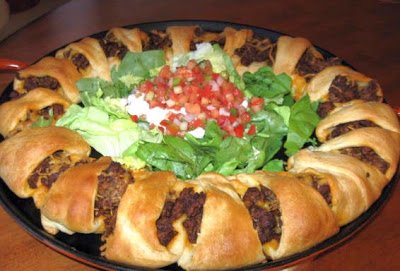 This site contains a recipe to make the meatballs and then different sauce recipes to shake it up.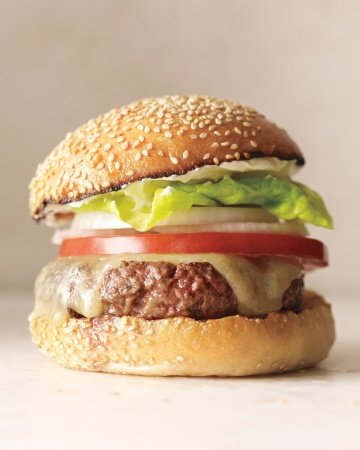 There are so many of these dishes I completely forgot about. I'm so excited to have this list!Do you have any favorite ground beef recipes?  If you do please share it in the comments.
I'd love to have you follow along. You can subscribe to my RSS Feed or sign up to receive dailyEmails delivered to your inbox . You can also follow along via Facebook, Google + or Twitter.






(Visited 1,472 times, 1 visits today)