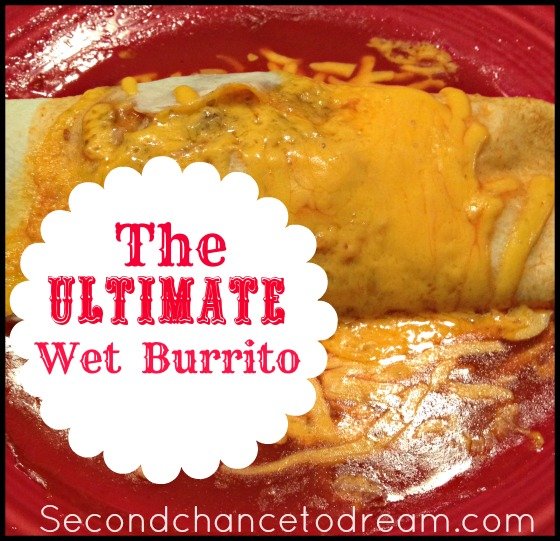 Today I'd like to share with you our families new favorite meal.  It's quick, easy and fills my teenage boys up (at least for an hour).  It's "The Ultimate Wet Burrito".
Ingredients:
package of large burrito tortilla shells
1 lb. of ground beef
1 package of taco seasoning
onions
can of refried beans
can of red enchilada sauce
cheese
lettuce
tomato
salsa
sour cream
jalapeno's
cilantro
1. Fry the burger and onions.  Drain the grease. Add taco seasoning following the directions on the package.
2.  Lay a burrito shell on each plate.  Add 1/4 cup of ground beef.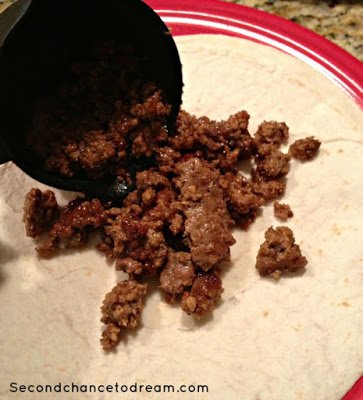 3.  Add 2 heaping T. of refried beans to the burrito shell.
4.  Add 2 T. of enchilada sauce to the top of the beans and meat mixture.
5. Add 1/4 cup of cheese.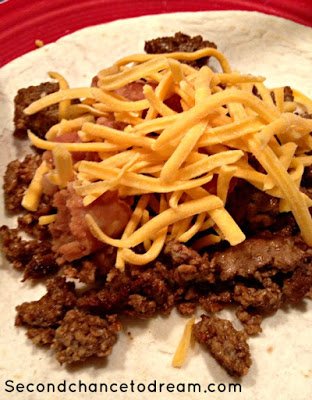 6.  Chop your lettuce and tomatoes and add to the inside.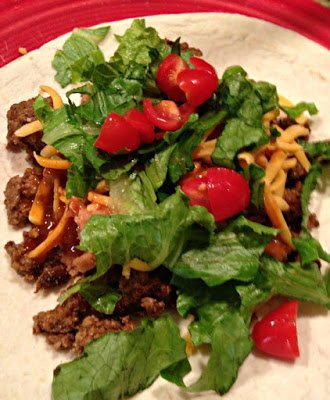 7.  Carefully wrap the burrito up.  As you can see from the picture that mine cracked a little bit.  Not as pretty but just as tasty.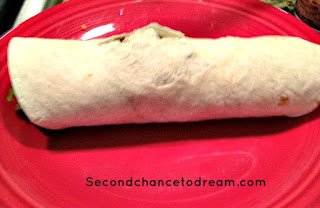 8.  Pour some enchilada sauce over the top of the burrito.  Add a handful of cheese.  Microwave for 3-4 min. until heated.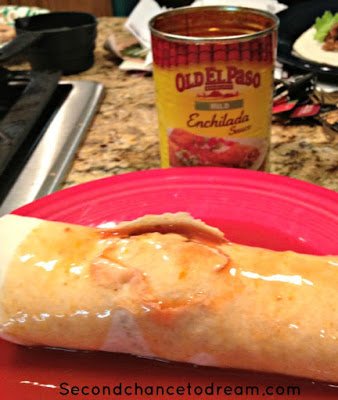 Garnish with your favorite Mexican condiments- salsa, sour cream, jalapeno's and cilantro are some of our favorites.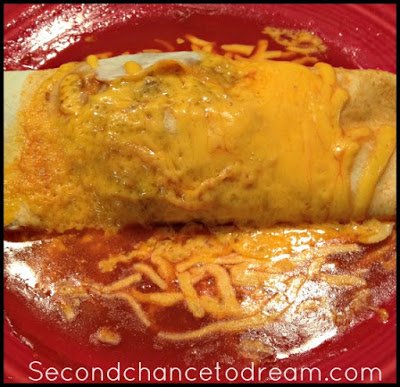 Serves 4.
We LOVE Mexican food and eat it at least 2 times a week.  Do you have any favorite family foods?

Thanks for stopping by. I'd love to have you follow along and subscribe to my RSS Feed or sign up to receive daily Emails delivered to your inbox . You can also follow along via Facebook.
(Visited 4,183 times, 2 visits today)