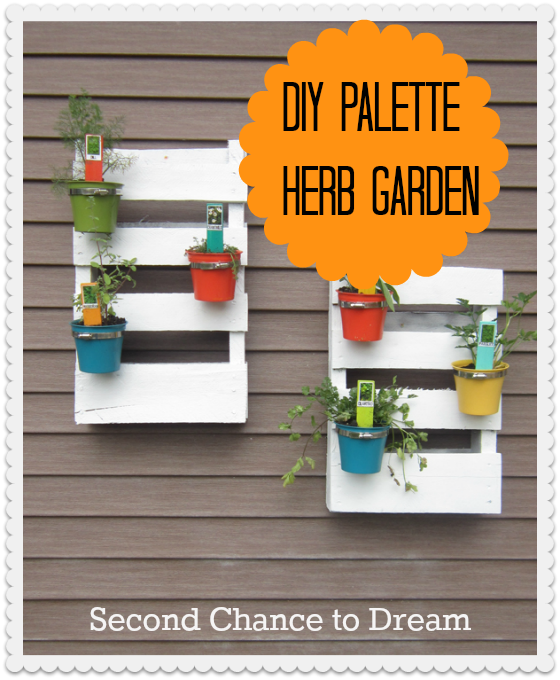 I have wanted an official herb garden for many years. I ran across this pin on Pinterest and really liked it. But a single palette wouldn't work were I wanted to put it. I then saw this pin and I liked it but I didn't want stuff growing out of the palette I wanted pots. So, I came up with my own idea. I really liked the color on the palettes but all of the structure pieces in our yard are white, so I brought my color in with my pots.
To make these palettes you need the following supplies:
palette
paint for the palette
hose clamps
pots
soil
your favorite herbs
herb garden markers
screw gun and screws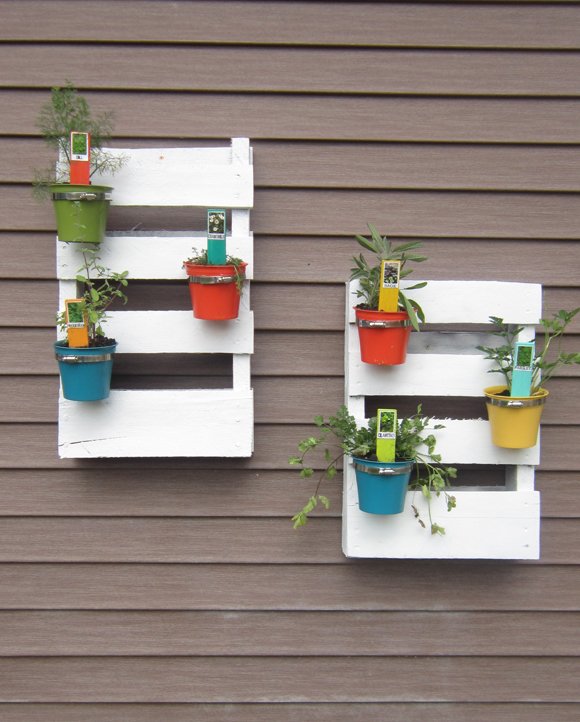 To begin decide where you will hang your palettes. I needed something on our garage wall so that is where mine will go.
Pick out your palette.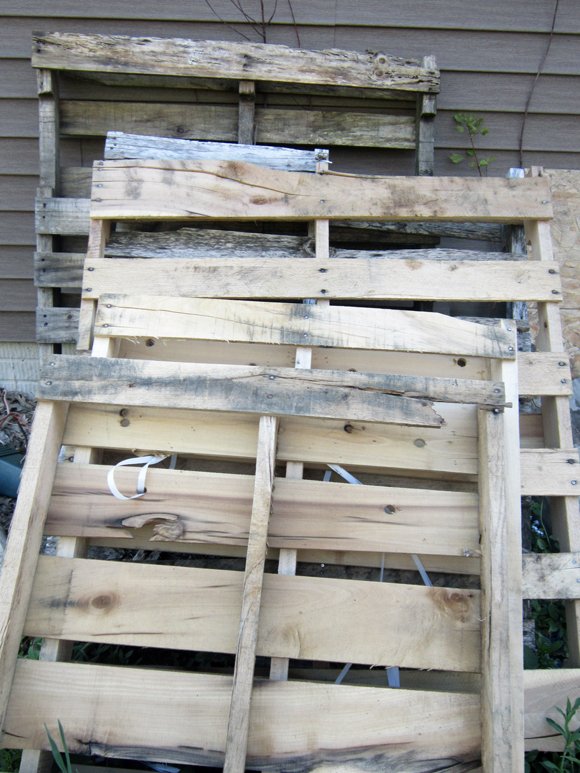 I had my handy hubby cut it in half for me. I then painted it. When I put it up on the garage wall I didn't like it and it was really heavy. So back to the shop it went and we cut each of them in half.
I potted all my herbs in colored pots I got from Menards. I stuck in my
herb garden markers
in each pot, coordinating the colors of the pots with the markers. I then laid out my pattern so we knew where to place our hose clamps.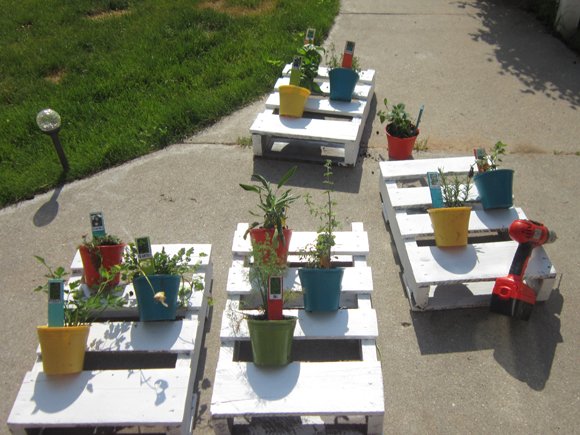 Next screw your hose clamps to the palette in the places you marked.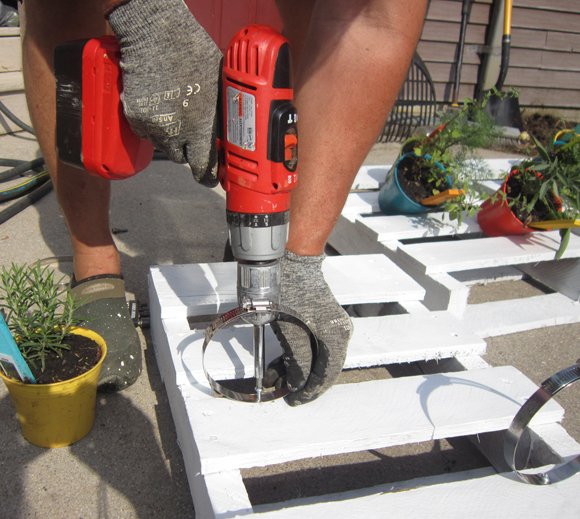 Close up of the hose clamp attached to the palette.
Once all the hose clamps are attached. Take your palette and attach it to the spot you have chosen. You will need long screws to attach it to your desired location.

(Visited 8,368 times, 1 visits today)