My husband made me this awesome pergola swing for my Mothers Day/Birthday present.  I am in love with it!!! Didn't he do a GREAT job??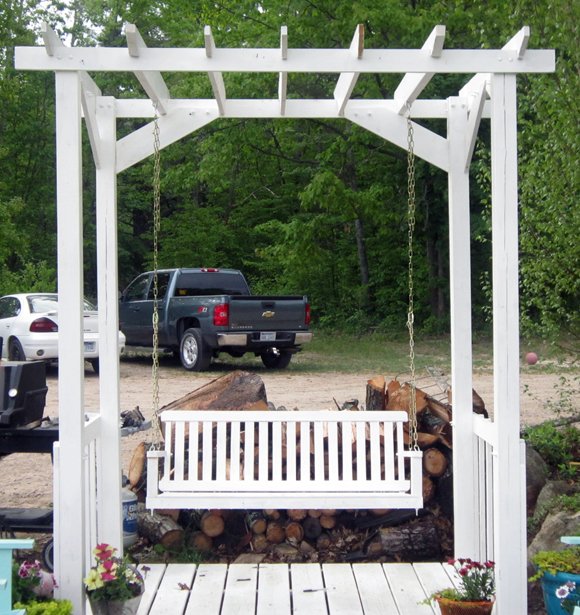 I thought it might need a festive touch since our patio has lots of color.
I thought a bunting would be great on the pergola but I didn't really want a fabric one.  So, I put my thinking cap on and thought why not use  reusable shopping bags.  They come in fun colors and are water proof.  I went shopping and I found lots of fun ones and decided on these three.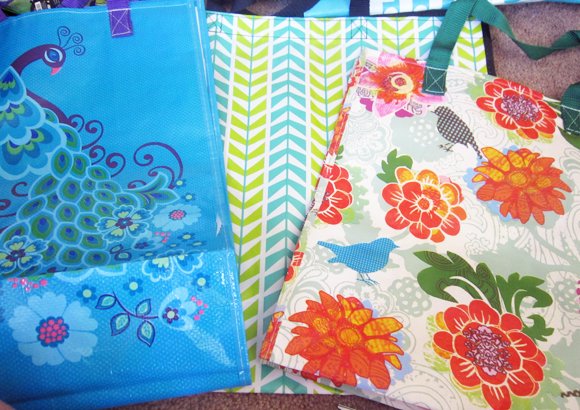 The two end ones were from Pier One and the middle one is from TJ Maxx.  I also found some really cute ones from Dollar Tree which I didn't use for this project but will for something else.
I got on my silhouette machine and cut out 3 different bunting shapes.
(I did not cut the scallops on the pointed one.I just made them straight)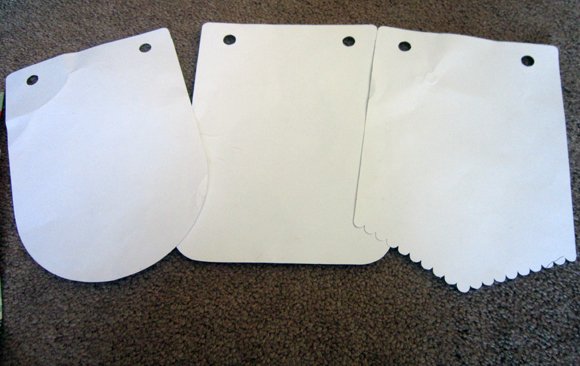 I cut my bags a part and then traced the template onto the bag.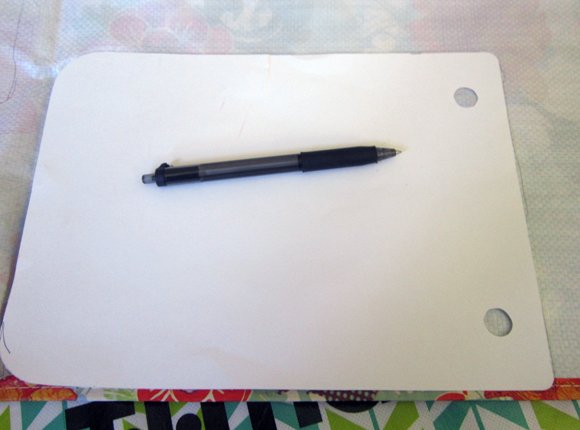 I then cut them all out.
I used ribbon to hang mine on.  I thought about bias tape, but didn't have any.
 Then you just hot glue them onto the ribbon and hang.  Pretty easy!!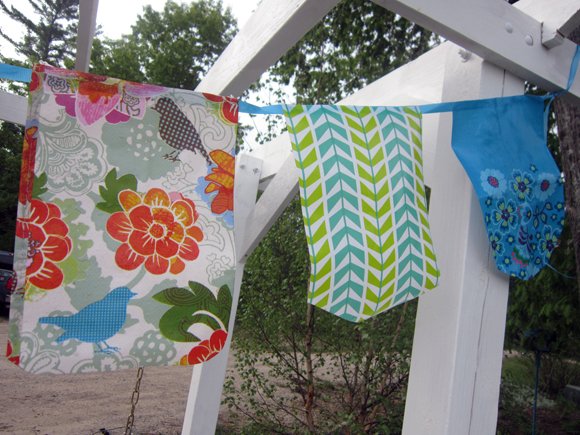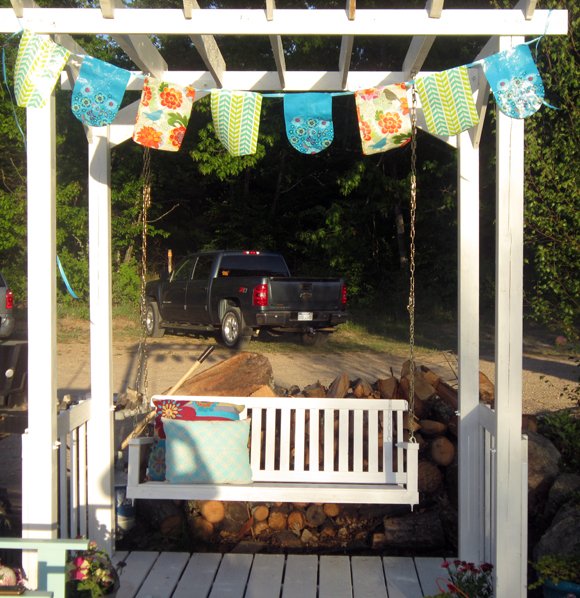 And here are my adorable granddaughters enjoying G-ma's new swing with her fun bunting!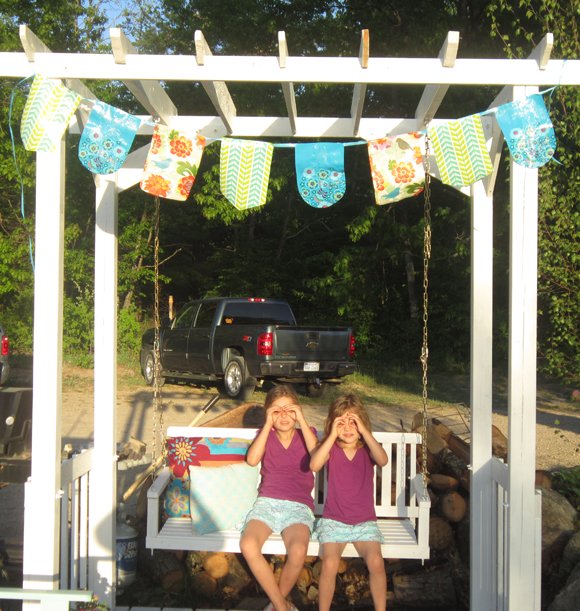 Here is my swing with my other lawn furniture.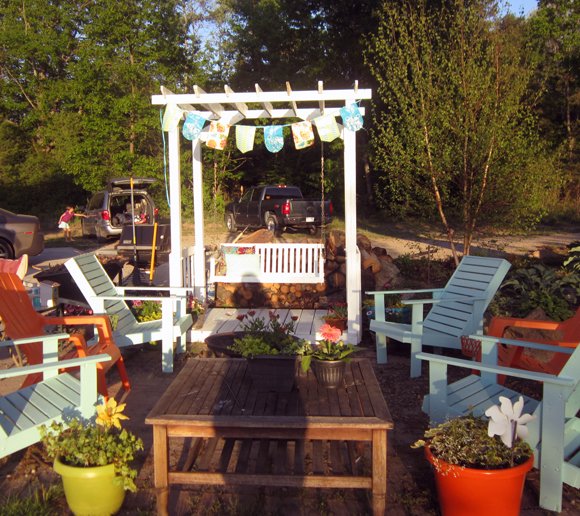 (I know that table needs some love.  It's on my list to do this weekend.  I see a fun bright color!)
If you are interested in the plans for the pergola swing email me at bjac68@gmail.com and I can email the link to you.
Enjoy your family this weekend!!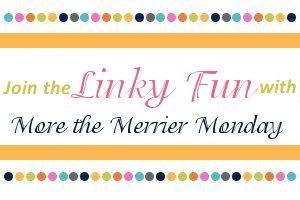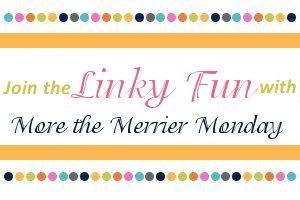 Thanks for stopping by. I'd love to have you follow along and subscribe to my RSS Feed or sign up to receive daily Emails delivered to your inbox . You can also follow along via Facebook.
(Visited 2,951 times, 3 visits today)