My daughter in law who lives in Atlanta is turning 30 next week. My son is taking her to San Francisco to celebrate them both turning 30.  My daughters and I wanted to celebrate with her even though we couldn't be there.  So we thought a Birthday Party in a box would be fun.
 Here's how we made ours.
  Grab a shoebox and some wrapping paper.  Wrap your box.
We got out the silhouette machine, some fun paper, and cut out a banner.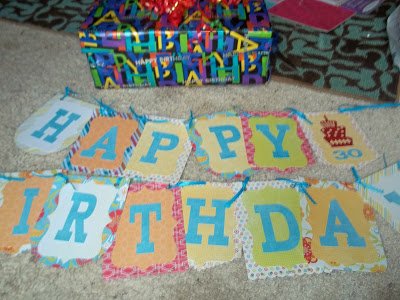 We purchased 30 small gifts.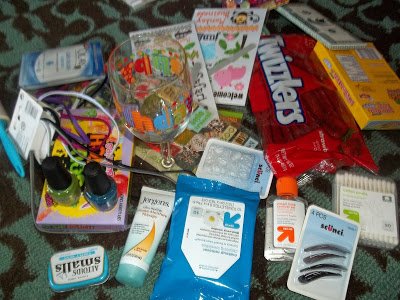 I grabbed my nifty organized tissue paper holder. And got to wrapping all 30 presents.
Just a side note, I am soooo impressed with myself for thinking of this idea (not even a Pinterest idea)  Love seeing all the colors in my gift wrap closet. And so easy to find a color and use.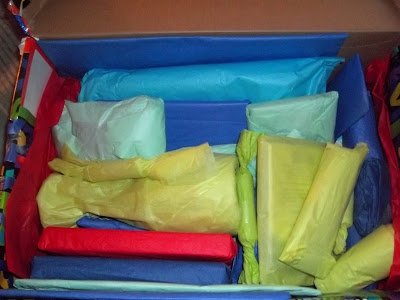 And the finished project minus one last gift which I'll show you tomorrow!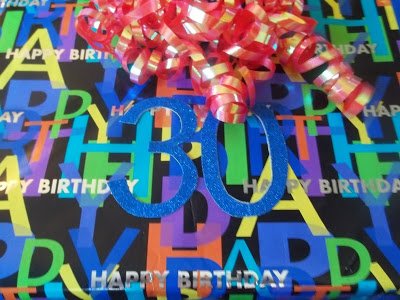 Have you ever done something like this?  What did you put in your box?
Update:  My daughter in law LOVED her gifts!!  
(Visited 668 times, 1 visits today)