I find it ironic that the last two weeks that I shared a life lesson on how to deal with fear. You can read When Fear rears its ugly head and Fighting fear when it tries to suck you under.  Then this week I had to apply my own teaching.
I found myself sitting and waiting for results from a mammogram call back.  Now I'm not sure if you ever have had to do that and I know they say it's very common to call you back.  I also know that I've been called back before so I shouldn't get stressed out. My mind wanted to run away with all kinds of yucky damaging thoughts and  I found myself in a battle with fear.  Thank goodness, I knew how to fight that battle with my Fear battle plan.
Today I want to share a very practical thing that has helped me so many times and that is my printable scripture cards. I keep them in my car so that I can read when I'm at a stoplight, or sitting in the carpool line.  I can grab them and put them in my purse when I'm at a  doctor's office or as I wait for the results of a mammogram recheck.  These fear scripture cards help me renew my mind and keep my mind on good things instead of going down that slippery slope of "what if's".
Overcoming Fear scripture cards:
To use these cards download them here.  Print them out.  I like to laminate mine so that they last for a while. If you don't have a Laminator
 you can get one here.  After I laminate I cut them out.  I use a hole punch and punch the upper left corner add a ring.  Super easy!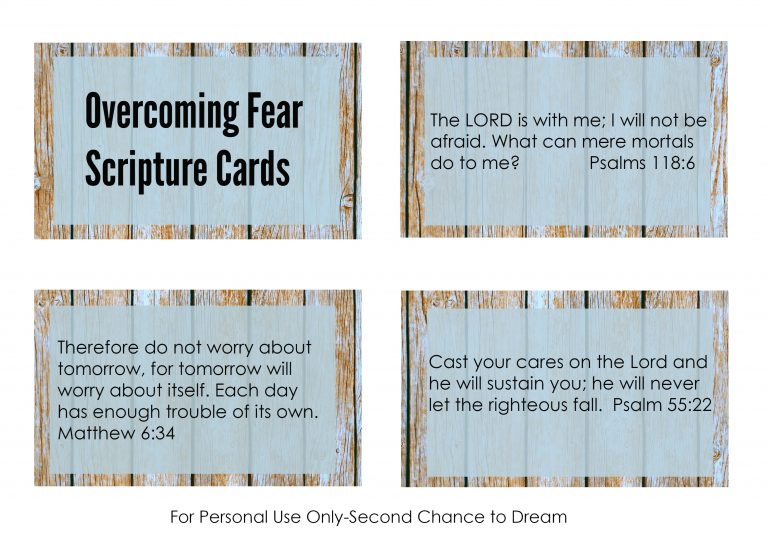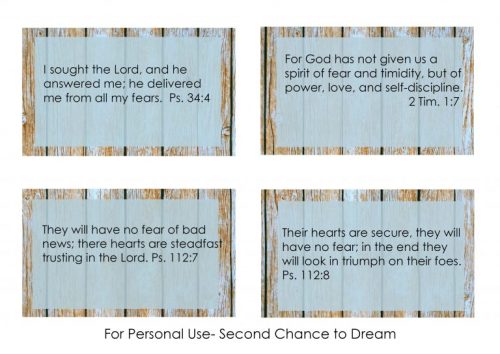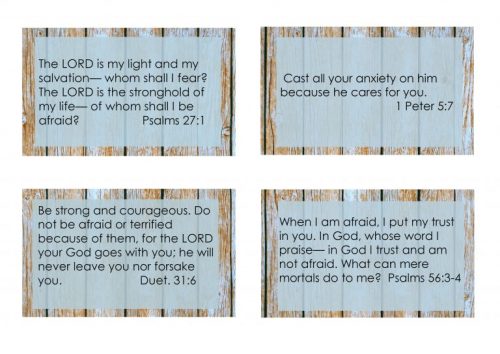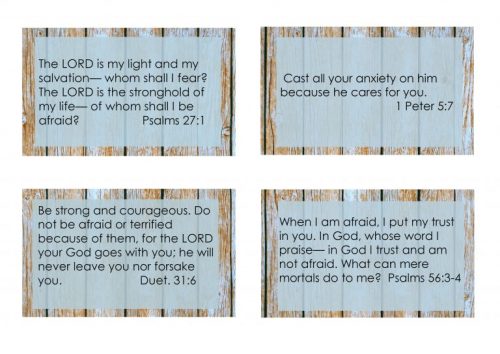 Here are some of my other printable scripture cards.  Feel free to grab those as well.
Who I am in Christ Scripture Cards
These cards are GREAT for the days you feel lower than a pregnant ant.  The days you feel you are worth NOTHING!  Grab these cards and meditate and renew your mind with the truth of who you REALLY are!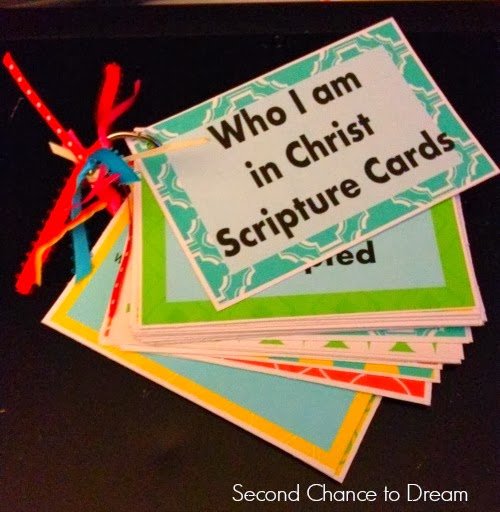 Are you struggling with being discontent?  Then start thanking and praising the Lord.  Let the word renew your mind.
Can't we all use a  little more peace in our lives?  Here are some scriptures on Peace to infuse our souls with.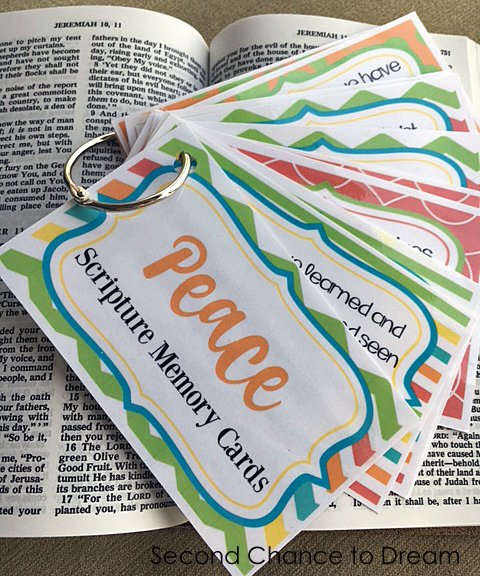 I'd love to have you follow along. You can subscribe to my RSS Feed or sign up to receive daily Emails delivered to your inbox. You can also follow along via Facebook, Google + or Twitter.






(Visited 792 times, 1 visits today)