Do you ever get in a rut in your marriage relationship?  I sometimes do.  Not in a bad place but just kinda blah!  Just going through the motions. Since it's February and I think of February as the LOVE month.  I want to focus on marriage this month and I invite you to follow along, especially if you need reminders in loving your husband well.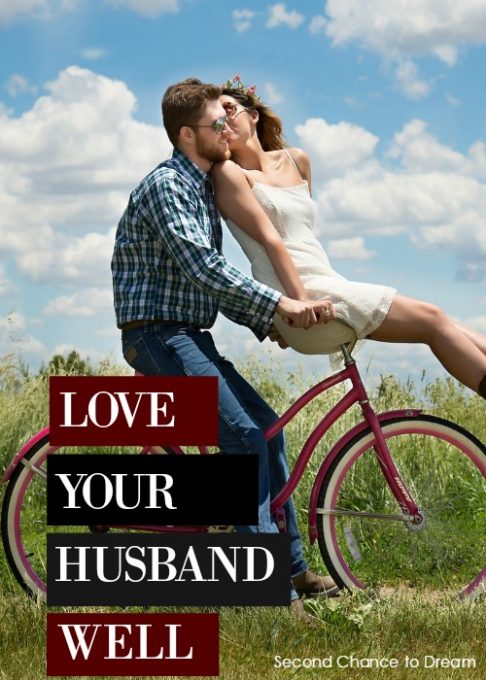 Let's face it, life is going a hundred miles an hour and there are things everywhere screaming for our attention.  A lot of times our husbands fall through the cracks.
The other morning I was reading my Bible and God highlighted this scripture in bright bold letters for me:
the wife [must see to it] that she respects and delights in her husband [that she notices him and prefers him and treats him with loving concern, treasuring him, honoring him, and holding him dear]. Eph. 5:33 AMP
Ugh..  convicting…. I'm not sure I like this verse.  Let's be honest there are times I don't want to do the work it takes for a great marriage.  Let's be really honest. A LOT of the time I want it to be about me! I want him to delight in me. I want him to notice me and there are times I demand him to do it and take it from me girls that does NOT work.
Now something I notice in this verse is that it doesn't say respect and delight in your husband if he DESERVES it!
Ugh…. convicting…  I seem to have a sense of I'll do it for you, if you do it for me.  God doesn't say you don't have to do this if he doesn't do it for you.  🙁
This scripture is also very convicting.  Look at most of your fights or disagreements.  Doesn't it come down to the fact that you aren't getting what YOU want?
"What causes fights and quarrels among you? Don't they come from your desires that battle within you? 2 You desire but do not have, so you kill. You covet but you cannot get what you want, so you quarrel and fight. You do not have because you do not ask God. 3 When you ask, you do not receive, because you ask with wrong motives, that you may spend what you get on your pleasures." James 4:1-3
We're going to focus on getting the attention off ourselves and start focusing on giving and loving our husband well.
Action Steps:
 Take some time to analyze where you are in your marriage? Are you loving your husband well? Why or why not?  Ask God, He'll show you.
What would you like to improve in your marriage.  Journal your thoughts.
What's your HONEST thought on the Ephesians 5 scripture I shared above.  Is it easy for you? Hard?
Read this post I wrote on 35 Things I Learned in 35 years of marriage to learn a little bit more about me and my marriage. We have now been married 38 years.
Part 2  5 Practical Ways to Delight in your Husband
I look forward to spending time with you focusing on how to love our husband well.
I'd love to have you follow along. You can subscribe to my RSS Feed or sign up to receive dailyEmails delivered to your inbox . You can also follow along via Facebook, Google + or Twitter.



(Visited 1,400 times, 1 visits today)