I LOVE to create!! It's so good for the soul.  I LOVE to find cute, easy projects to create!  Today's project is one of those projects that I saw in an expensive store in downtown Traverse City.  I knew that  I could make these Michigan Stemless Wine glasses for pennies instead of the hefty price tag the store had on them.
Check out the ones I created:
These are my inspiration that I found in the window of the store Nest of Traverse City.  Check out the hefty price tag on these glasses.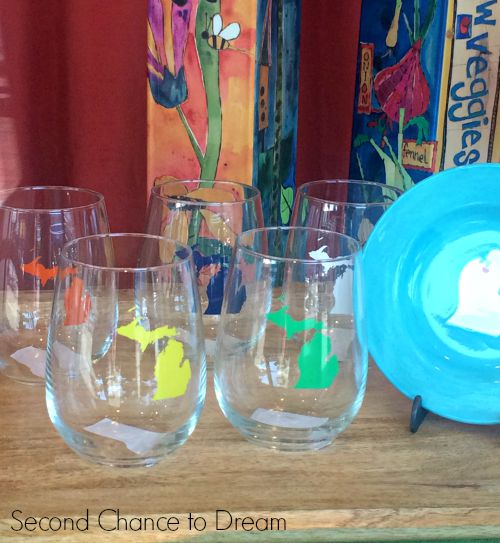 Mine cost $7.98 for a set of 4
~$6.99 for 4 stemless wine glasses that I purchased at TJ Maxx.
~State of Michigan logo from Silhouette store for .99
~ I used scraps from my vinyl stash so the actual 4 states cut out were FREE!
I cut out one in 4 different colors and applied to the glass.  Because I used outdoor vinyl I will be able to wash in the dishwasher.
These wine glasses would make a great wedding gift, birthday gift, housewarming gift, girlfriend gift, hostess gift or Christmas gift.  I think  I'll have to make a second set if I want to give them away because I really like them and want to keep them for myself.
Obviously, you could use any state you wanted to, in any color scheme you would choose.  I liked the fun bright colors that they used.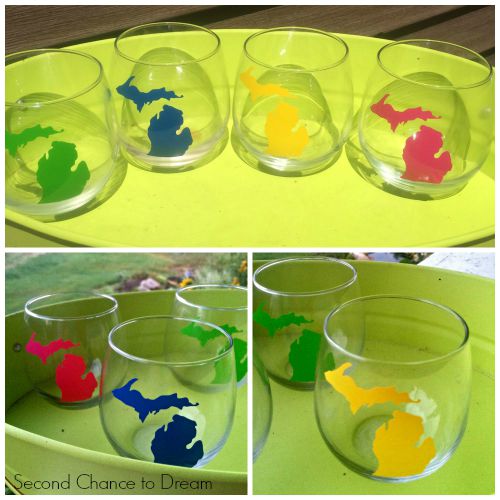 If you would like a set of your own 4 Michigan vinyl cutouts and don't own a vinyl cutter please email me at bjac68@gmail.com and I will cut you a set for $8.00.
Want one-stop shopping? Here are some glasses and vinyl that you can order (affiliate link) to make your own set.
Make sure you check out my post on 20 DIY Vinyl Projects to help you use up some of that vinyl stash.
State Art seems to be all the rage.  Here is another DIY State Art project that I created.  Be sure to check out the tutorial.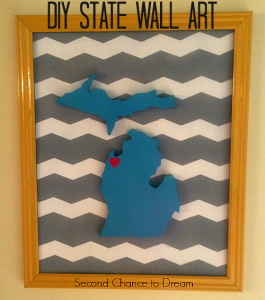 Here is another Silhouette Project that I shared you might be interested in, DIY Give Thanks Wood Tags: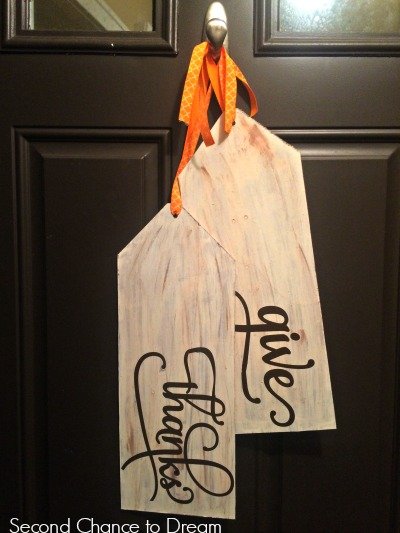 I'd love to have you follow along. You can subscribe to my RSS Feed or sign up to receive daily Emails delivered to your inbox. You can also follow along via Facebook, Google + or Twitter.
(Visited 1,213 times, 1 visits today)