We know breakfast is the most important meal of the day but sometimes we just don't have time to make something. I'm sharing 50 Make Ahead Breakfast ideas that will help you on those hectic mornings.  These ideas work great if you take an hour or two and prepare a few and freeze.  Then you have what you need on hand and can just grab and heat.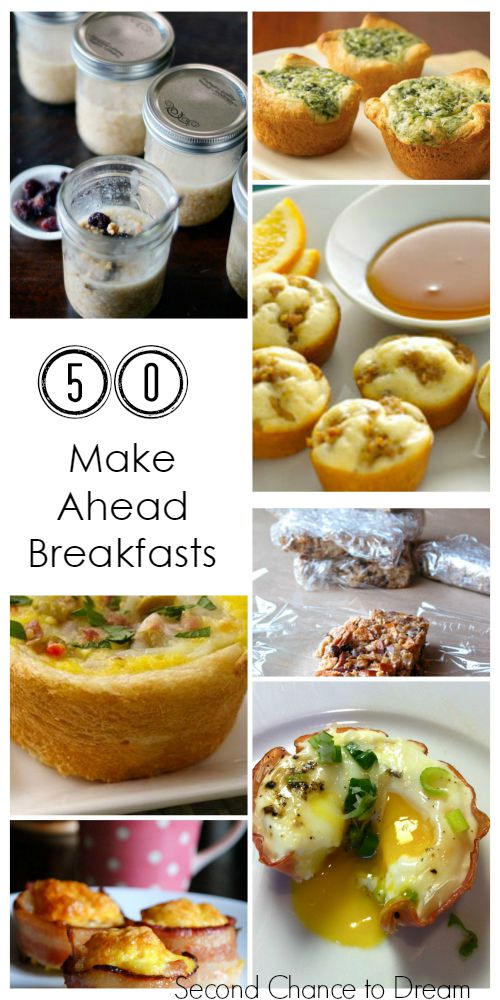 Here are my finds:
Smoothies are always a great option for breakfast and you can prepare all your fruit ahead of time and then grab a pack and make.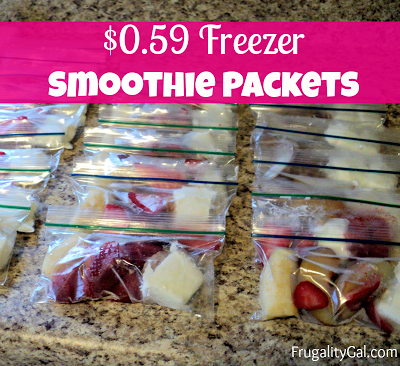 One of my very favorite McDonalds breakfast items is the McGriddle.  I rarely have them because the calorie count is so high. I going to make these and try them.  Yum!!!
The classic Egg McMuffin.  I like these as well.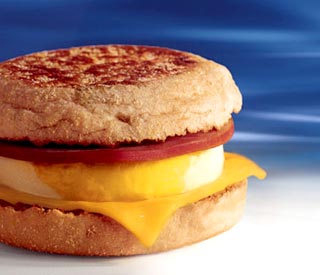 Bacon Egg Cups
NO Carbs. Score! although my bacon will be cooked more.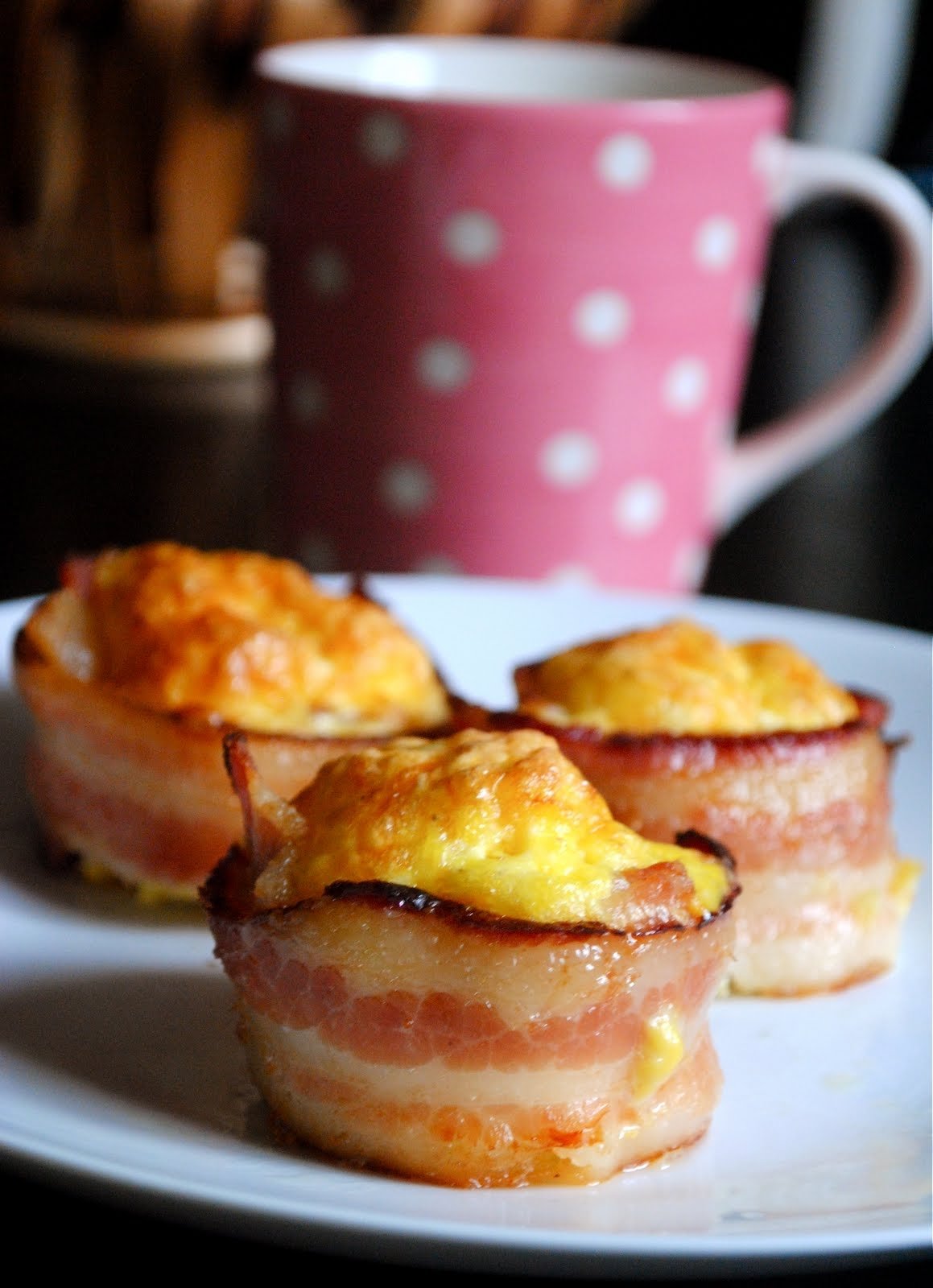 Sausage Egg McMuffin
Like these as well.  You could even substitute a biscuit for the English muffin.
Silver Dollar Pancake Sandwich
I think I'd like these better if they had the little pieces of sweet in them like the McGriddle.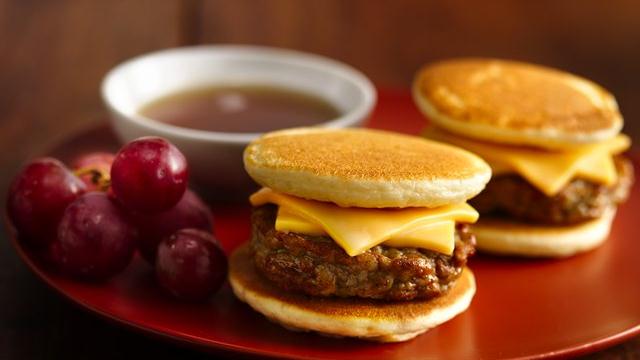 Breakfast Burritos
I have made and froze breakfast burritos for years.  These are good.
I could never eat the egg prepared this way, but that's the beauty of being able to cook it any way you like it. My sons would probably love it.
I want to try these. I love crispy hash browns.
You could also cook these with out the rolls if you didn't want the carbs.  Pillsbury might not like it.
 No carbs, lots of protein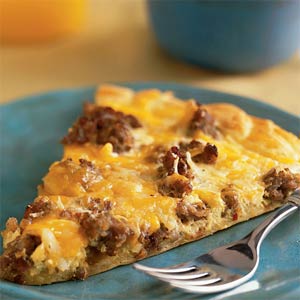 I have made these and froze them.  Really good. No carbs. Just grab and microwave.
Check out this granola bar recipe, they look fab!
This is a great idea and better than the store bought ones.
Don't like sausage, use your favorite meat.

Strawberry Sour Cream Scones
Honey Raspberry Parfait Pop
I imagine all kids would be eager to eat this for breakfast!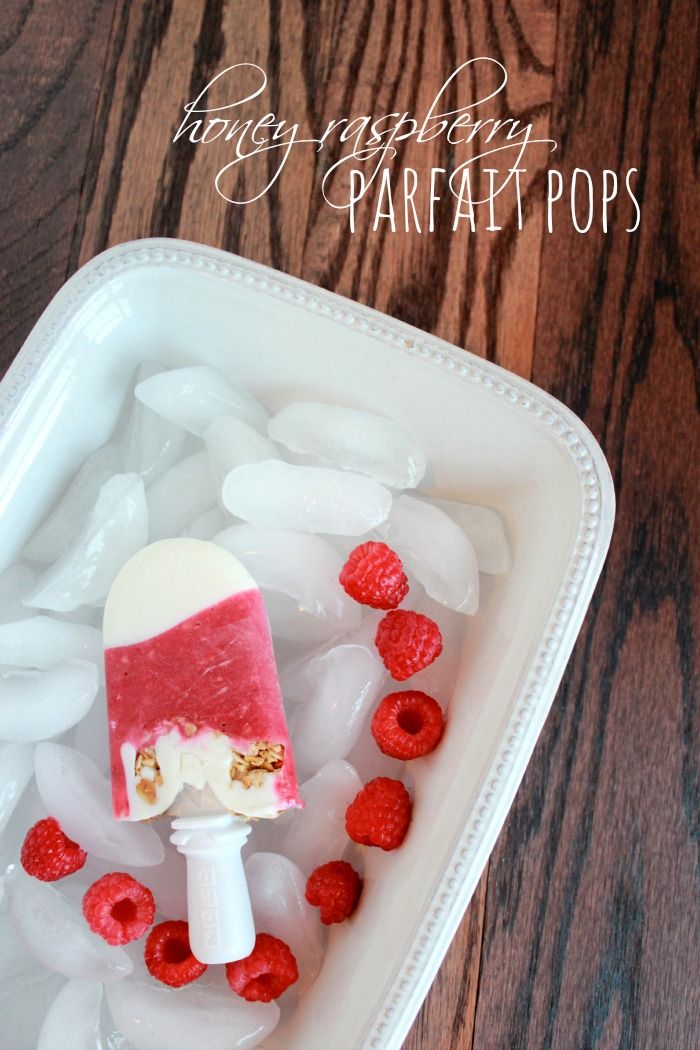 (Visited 1,994 times, 1 visits today)