My daughter ran across this pin for these DIY Give Thanks, Wood Tags and I loved them.  We were getting together last weekend so we decided to make a set for each of us.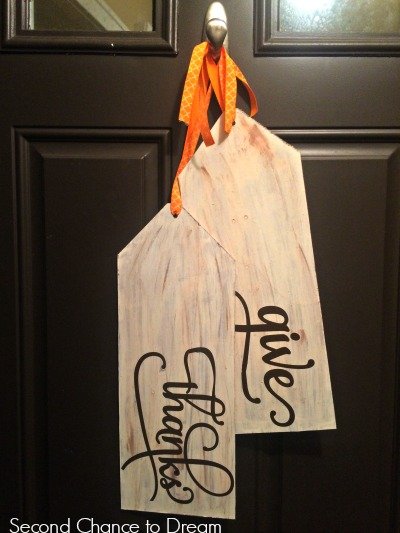 Supplies needed:
2 tags cut 7″ wide x 18″ long
cream paint
copper paint
vinyl
Silhouette pattern- Give Thanks or whatever you choose
ribbon or jute
I had my handy hubby cut out a set for each of us.  I had some leftover MDF board that I used on this project. It was perfect for this project because it was thin and light.
We painted it with a layer of cream colored paint.  After the paint dried we dry brushed it with a copper color paint.  While the paint was drying  I used my Silhouette Cameo and cut out the phrase Give Thanks.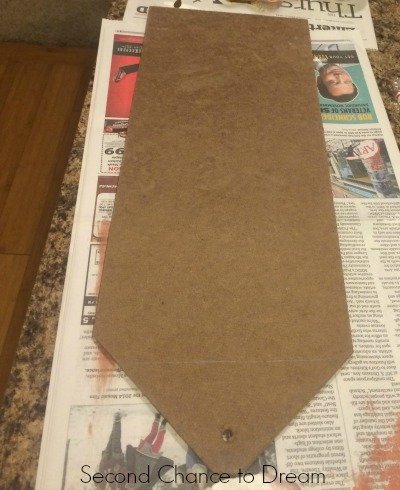 Once dry we put Give on one tag and thanks on the other.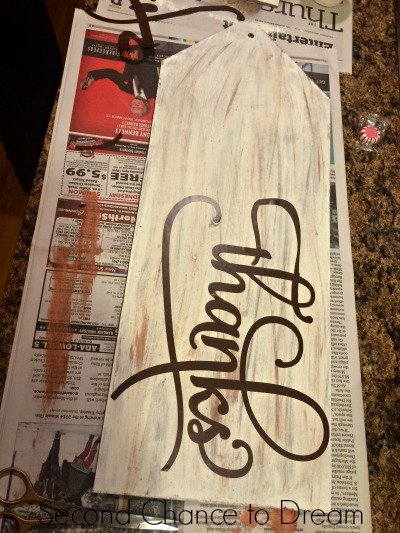 We added an orange ribbon to each tag and tied a knot at the top.  Make one ribbon shorter than the other and hang!  There ya have it a cute DIY Give Thanks, Wood Tags.  This could also be adjusted with Merry Christmas or Happy Easter, etc.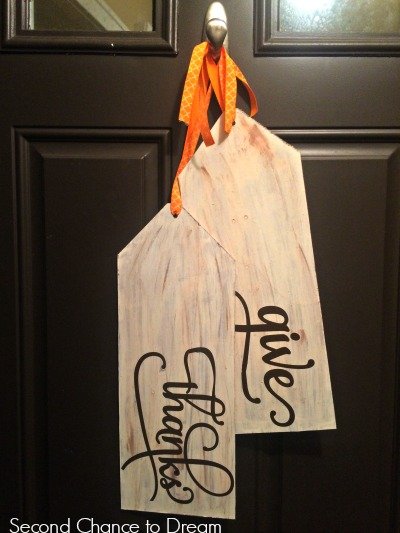 Here is another piece of DIY Art that's cheap and easy. You could use this idea with things other than snowflakes.  You can find it here.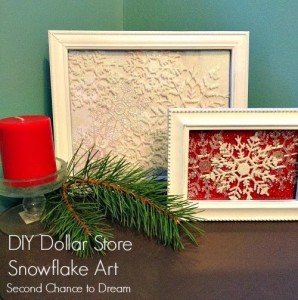 (Visited 1,960 times, 1 visits today)