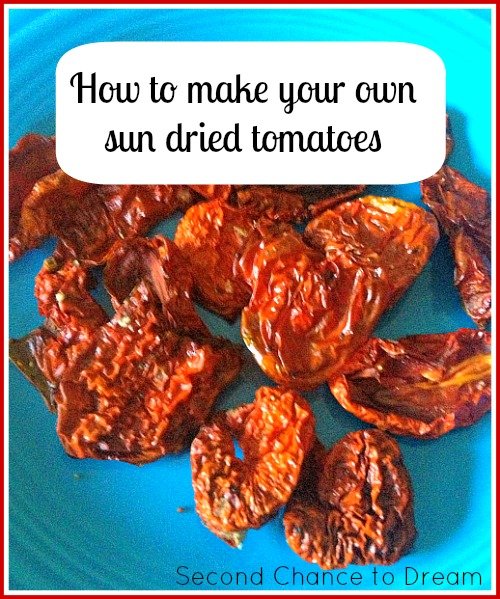 I'm a huge fan of sun-dried tomatoes in food but I have a hard time paying the price they want for them at the store.  I decided I'd venture out and try drying my own.  Now in Michigan as a general rule, we don't have temperatures high enough to sundry them, so I'm cheating and using an oven to dry them.
I went out to the garden and picked some tomatoes.  At the time I made them I only had small Roma tomatoes ripe as well as tons of cherry tomatoes so that is what I used. You can use any tomato just remove the seeds and juice.
 After I picked them I washed them and let them dry.
Slice each tomato in half. Scoop out the seeds and throw them away.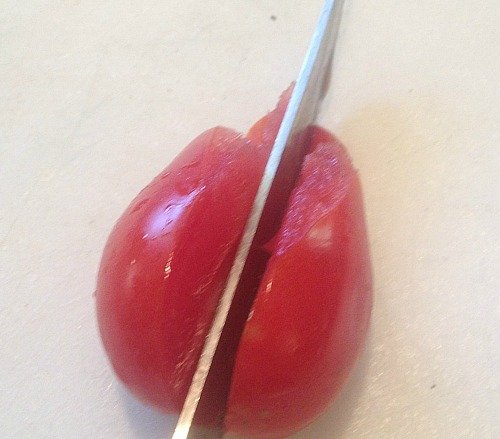 Place face down on a paper towel and let them drain some of the juice out.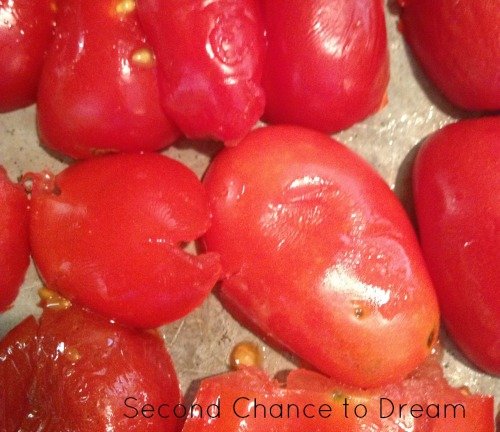 Next, take a baking sheet and spread a layer of olive oil on the bottom.  Lay your tomatoes face down on the pan and sprinkle some salt and pepper over the tomatoes.
Turn your oven to 200  degrees.  Once it heats up place the pan in the oven.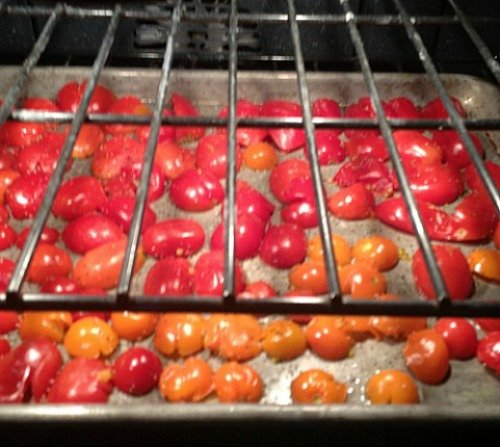 Here is a picture of them an hour after they had dried.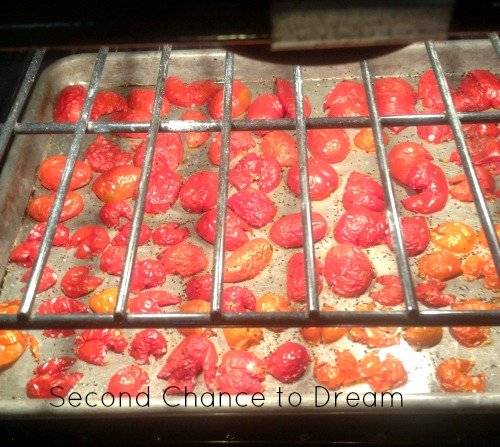 Here they are after 3 hours.  I think mine got a little too done, but they don't taste that way.  I have a habit of getting sidetracked.  Timing is subjective because everybody has a different oven.  But 2-4 hours.  You want them to be dry and chewy.
The dried tomatoes can be stored in the refrigerator or under olive oil in sealed glass jars for longer storage.
Now that you have these yummy sun-dried tomatoes you need a few recipes to use them in.  Here are 4 that I'm really excited to try.
Have you ever dried tomatoes??

(Visited 1,169 times, 1 visits today)