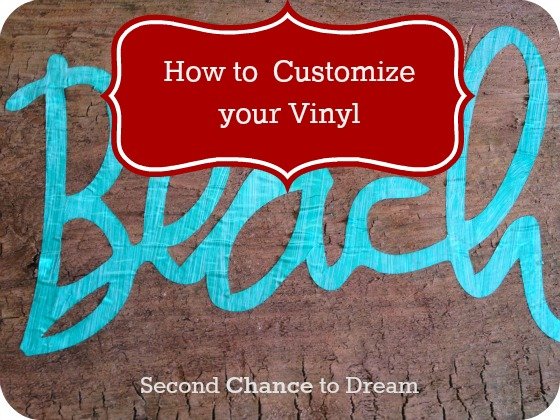 Today I'd like to share with you something I discovered out  of necessity, how to customize your vinyl.  I LOVE to create frugally and often try a lot of different things to achieve that.  I was trying to create a piece of art using drift wood and vinyl.  I knew what I wanted but didn't have the  color of vinyl I needed. I am limited to only the colors of vinyl JoAnn Fabrics has and that's pretty limited so I decided to try painting it. I had nothing to lose except a piece of vinyl.  So I got out my vinyl and my paint and tried it and I LOVED it.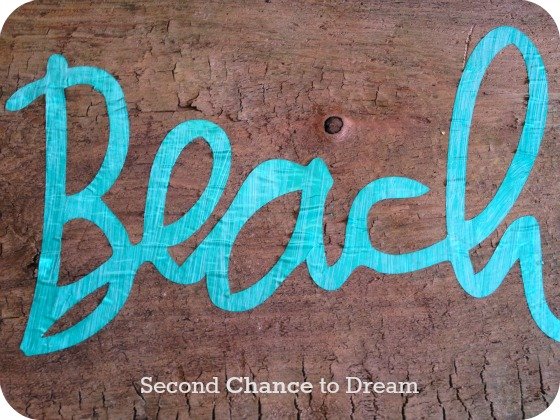 Here's how I did it.
I used a piece of white vinyl and found a paint color that would coordinate with my project.  It happened to be a "pearl" color which I thought added a lot interest.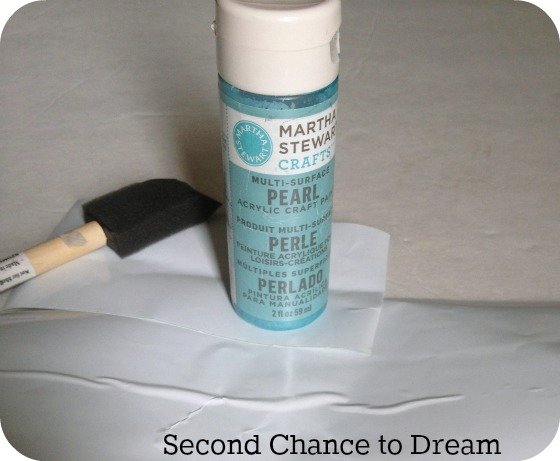 I painted the vinyl with a foam brush and let it dry.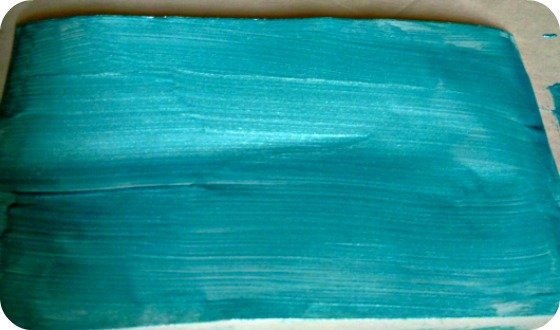 Once dry I ran it through my silhouette machine just like I would normally do.  I cut out the word "beach" and I also cut an anchor and piece of coral.   I put the pieces on a piece of driftwood I found on the beach.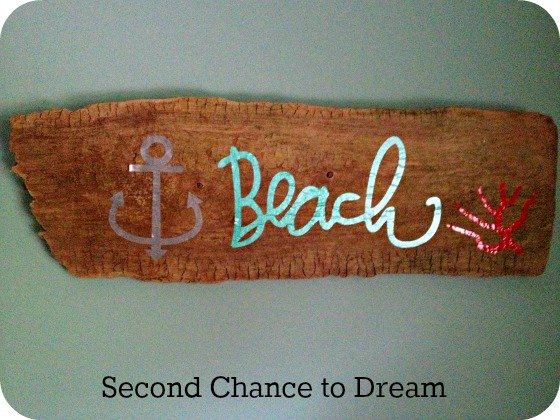 Here it is in my bathroom. Last month I showed you how to make your own wall art from chargers.  If you missed it you can find it
here.
  I think my customized piece of vinyl goes great with the rest of the room. What do you think?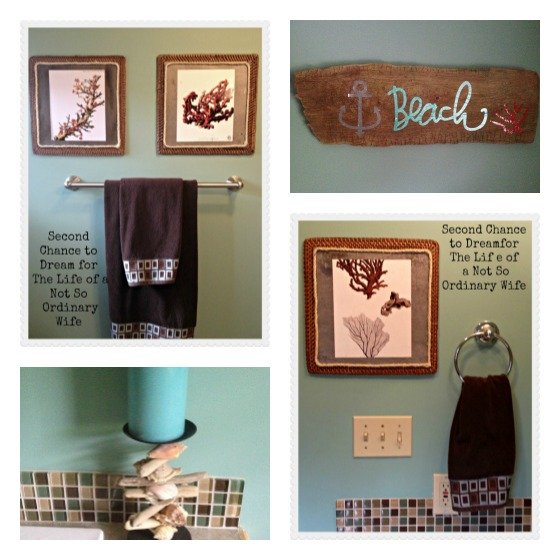 Here are a few of my favorite DIY Projects!  Come over and take a peek.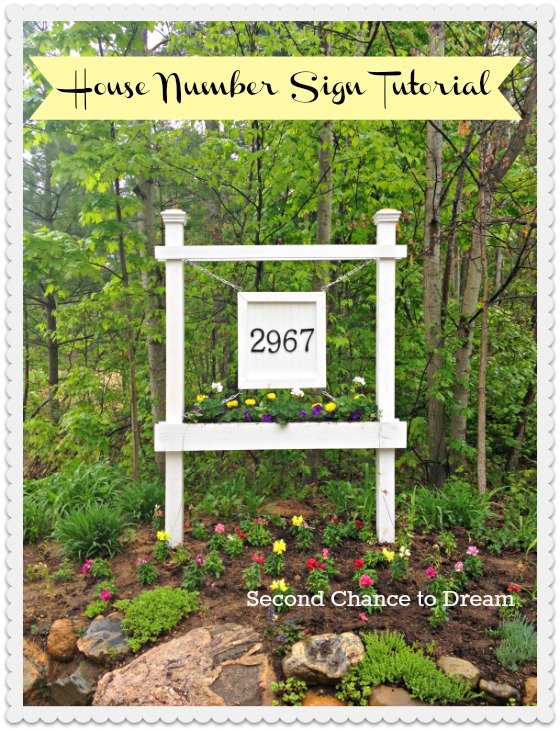 Happy Creating!
I'd love to have you follow along. You can subscribe to my
RSS Feed
or
sign up to receive dailyEmail
s
delivered to your inbox . You can also follow along via
Facebook, Google + or Twitter.





(Visited 3,979 times, 1 visits today)