Hi Guys!! Are you knee deep in Thanksgiving preparations??  I am very blessed to be a guest for Thanksgiving this year.  So very minimal prep work for me.  Yay!  So, I have a fun project you can pin now and then over the weekend make. It's another quick & easy dollar store craft with lots of style-Dollar Store Snowflake Decor.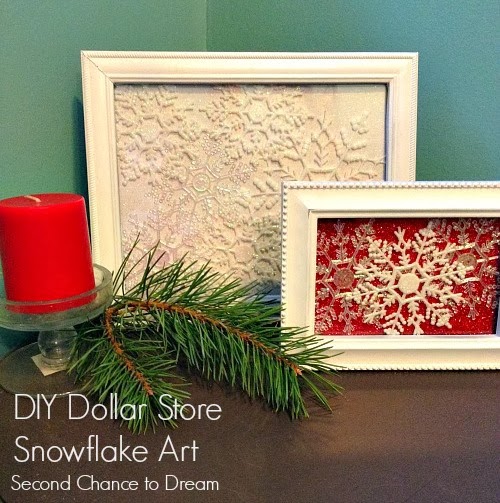 You will need:
2 frames from the dollar store- we spray painted ours white
2 packages of snowflakes in 2 different sizes
2 sheets of glitter paper.  Ours was .69 each
white spray paint
glue gun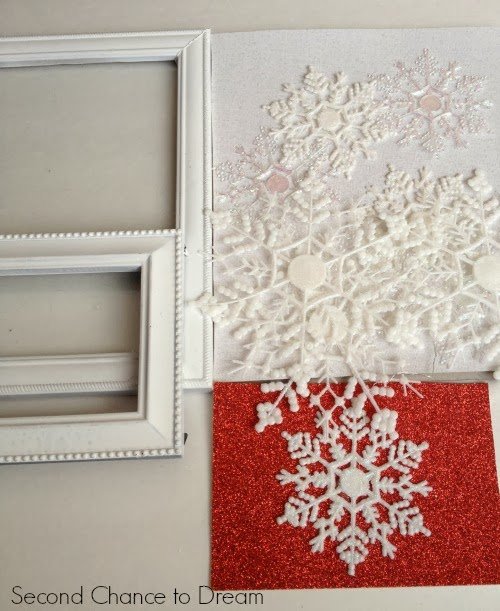 The first thing you need to do is spray paint your frames white or you can keep them the color you buy.  We wanted white.  You can buy white spray paint at Walmart for .96.
Take your frame apart and cut your paper the size of the back of the frame.
Open up your snowflakes and cut the threads off and lay them in a pattern that you like.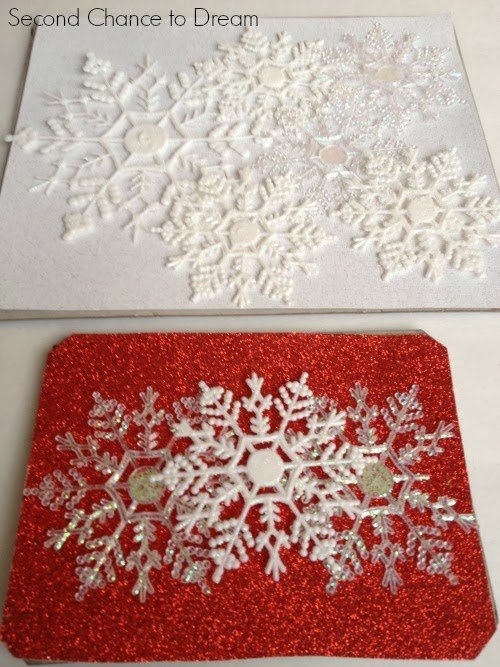 You can hot glue them into place and then slide them back in the frame.  This project took 10 min. to put together once the paint dried.  Super quick, super easy!  The cost was under $7.00 and I am just loving the looks of it.  So festive!  I can even leave this up for the winter if I want.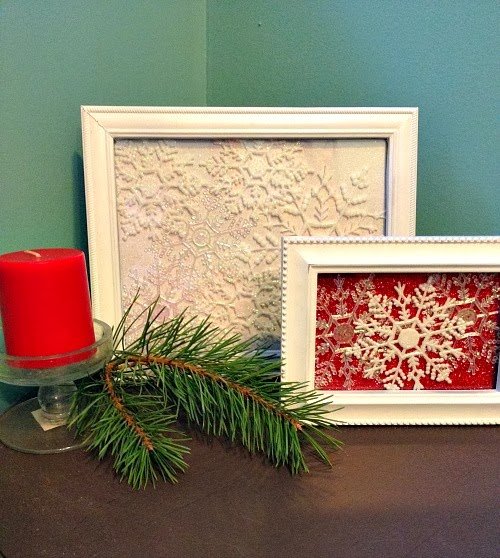 Here are a few other Christmas decor ideas that I've shared.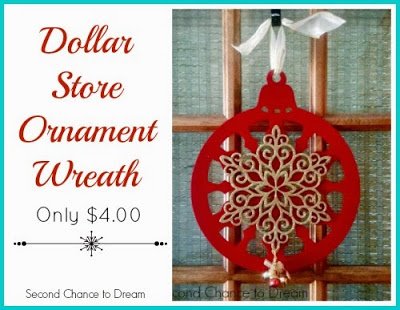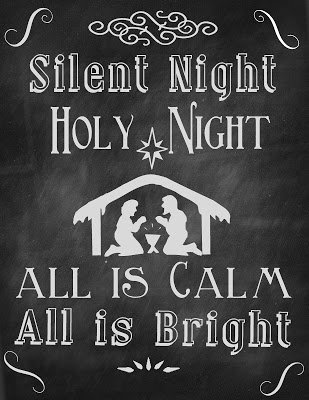 I'd love to have you follow along. You can subscribe to my
RSS Feed
or
sign up to receive daily Email
s
delivered to your inbox . You can also follow along via
Facebook, Google + or Twitter.




(Visited 5,945 times, 5 visits today)