Cauliflower is the next vegetable that I would like to share in my garden fresh recipe series .  My extent of cauliflower was raw with veggie dip and that was pretty infrequently.   We grew some cauliflower  this year and it turned out so big and beautiful.  The picture below is one from our garden. So, I was again on a hunt for some great recipes.  Come see what I found.
5 Recipes that use Garden Fresh Cauliflower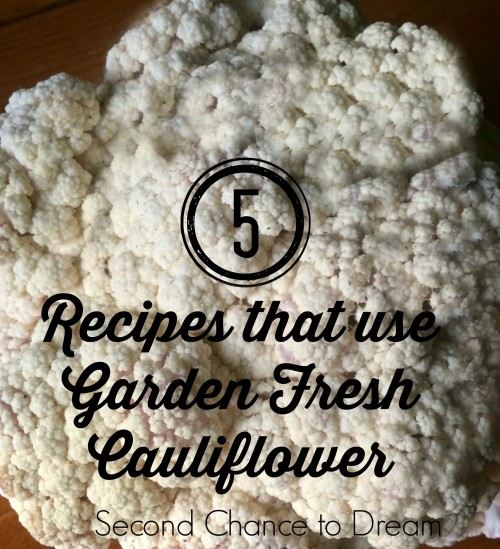 I found that cauliflower is a very versatile vegetable.  If you are watching your carb intake or going gluten free  it is a great veggie to make breads, muffins or crusts  with.  I haven't tried doing this yet but a couple of these recipes intrigue me.
First up I LOVE, LOVE, LOVE Soup!  I make it often in the Fall/Winter months.  I have never made cauliflower soup.  This one will definitely be on my list to try.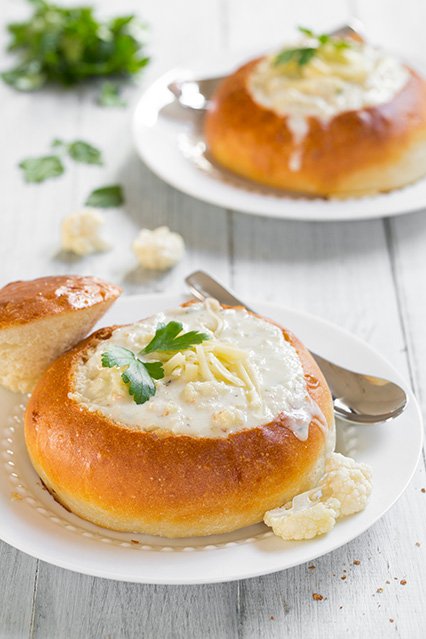 Roasted Cauliflower White Cheddar Soup
This recipe you make some bread sticks with the cauliflower. It's perfect for those who are eating gluten free as well.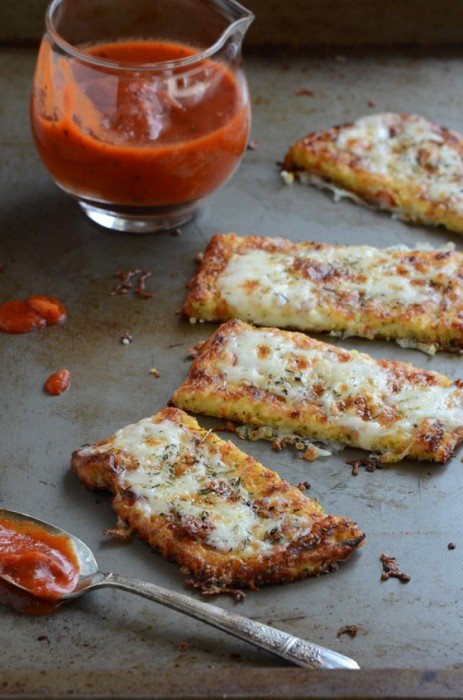 Cauliflower Crust Garlic Breadsticks
This red pepper cauliflower hummus is pretty easy.  I think I'll try some this weekend.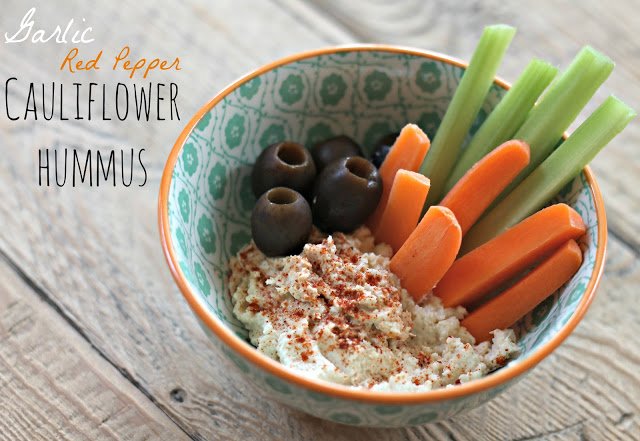 I love breads/ muffins especially in the winter but I have a hard time just eating one.  I think I'm going to have to make some of these.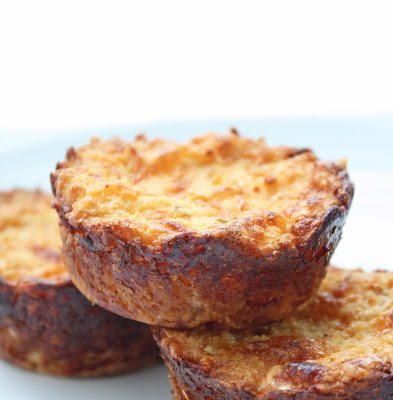 Jalapeno Cheddar Cauliflower Muffins
These brownies are lo carb and gluten free and made with cauliflower!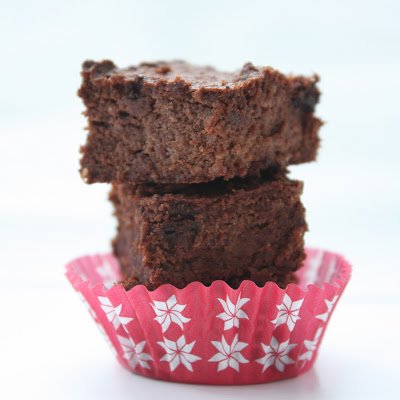 OK, I'm dying to know if you have ever used cauliflower in brownies??
Need more veggie recipes?? Check these out:
5 Recipes that use Garden Fresh Beets
5 Recipes that use Garden Fresh Kale
5 Recipes that use Garden Fresh Swiss Chard
5 Recipes that use Garden Fresh Zucchini
5 Ways to Use Garden Fresh Spinach
5 Recipes that use Garden Fresh Turnips
(Visited 444 times, 1 visits today)