I have the perfect idea for that special Father's Day breakfast.  How about some Sriracha-Spiced Bacon. A little sweet and a little spicy!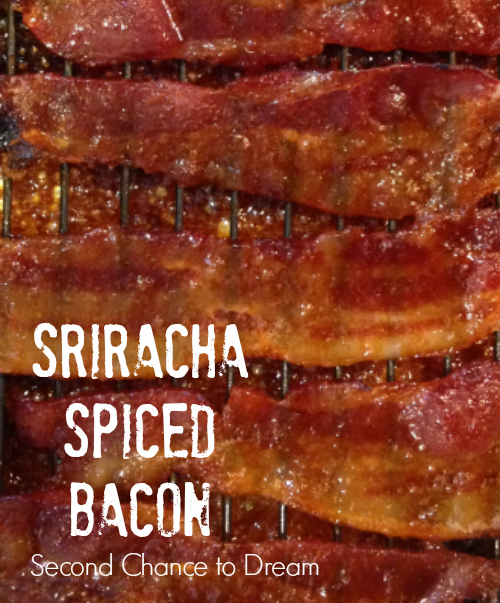 Sriracha-Spiced Bacon
Here's what you'll need:
1 lb thick cut bacon

1 cup brown sugar

2 Tbl  Sriracha Chili sauce if you like spicy

1/4 tsp cinnamon

1 tsp water (optional)
Preheat oven to 400F.

Line a rimmed baking sheet with aluminum foil.

Place a wire cooling rack on top.

Spray the rack with cooking spray.

Place the pieces of bacon on top of the rack trying not to overlap.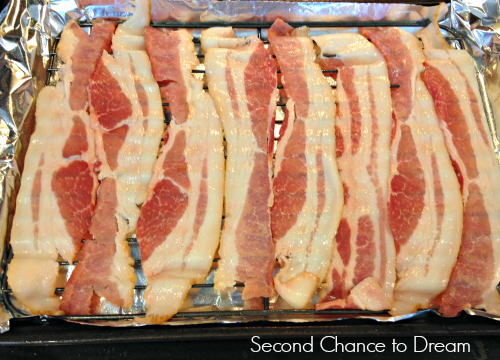 Combine brown sugar, Sriracha sauce and cinnamon in a bowl.

Microwave the spice mixture for 15-20 seconds until it's spreadable.

Spoon or brush the mixture on top of the bacon.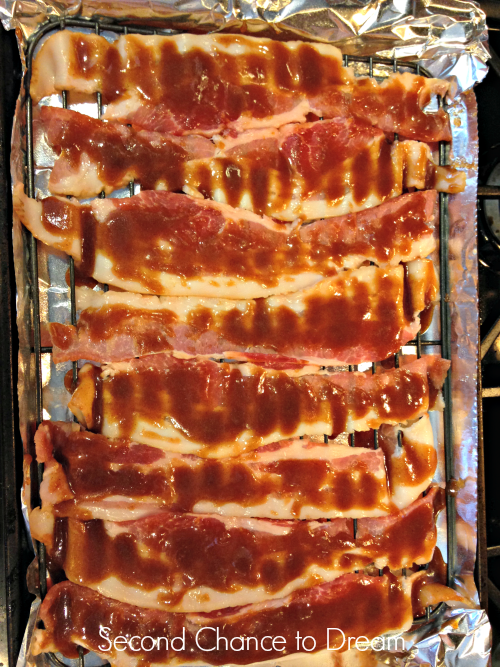 Place in oven and cook for 13 minutes.

Remove from the oven and flip the bacon.

Reheat the spice mixture. If necessary add the water to help make it spreadable.

Spoon the mixture on top of the bacon

Return to the oven and cook for 13 minutes.

If the bacon is not crispy enough (remember it'll crisp up as it cools), broil for 1 minute each side but watch as this will burn.

Remove from the oven, allow to cool 1 minute on the rack and then using cooking tongs, remove the bacon from the rack and plate.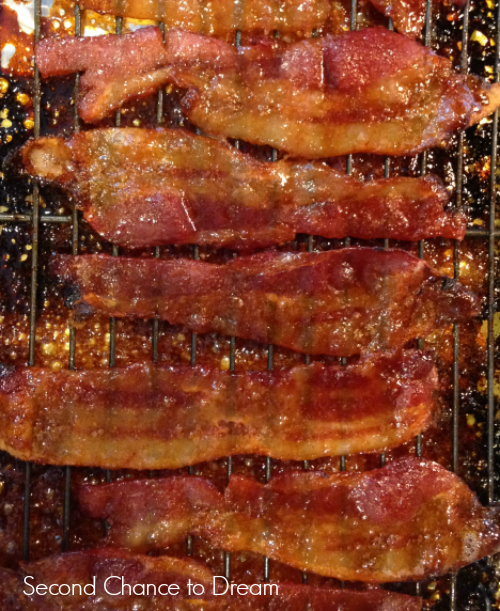 Now isn't this the perfect treat for dad??  I encourage you to give it a try!'


I'd love to have you follow along. You can subscribe to my
RSS Feed
or
sign up to receive daily Emails
delivered to your inbox. You can also follow along via
Facebook, Google + or Twitter.







(Visited 5,467 times, 1 visits today)