I love this turkey apple and caramel dip platter.  Nice and easy and cute!
This Turkey veggie tray would make eating your veggies fun.  Isn't it fun and festive?
These mini pumpkins are so cute.  I'm sure they are yummy too.
Here are some mini cheese balls.
Yum!  This looks awesome.
A Chocolate fondue turkey.  Yummo!
Aren't these mini turkey sandwiches cute?
A turkey fruit tray.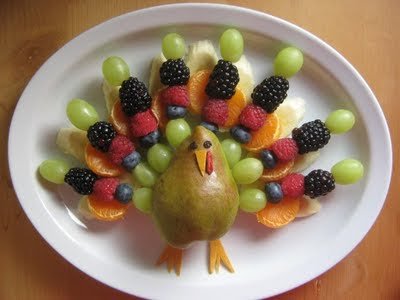 And here is a different version of a turkey fruit and cheese tray.
This is a savory pumpkin dip.
And last but not least some fruit cornucopias.
Everything you need for the perfect Thanksgiving
Here are some printables to use for your Thanksgiving dinner.
Thanks for visiting! I hope you found something you enjoyed.

(Visited 3,066 times, 1 visits today)