I'm excite d to share with you a  Quick & Easy Wreath 4th of July Firecracker Wreath today  and to let you know I am  a part of the ProFlowers Wreaths All Year project.  You can find lots and lots of wreath ideas here.  Grab an old wreath and grab an idea and start creating! My wreath today is so easy you can whip it up today and add to your decor to enjoy.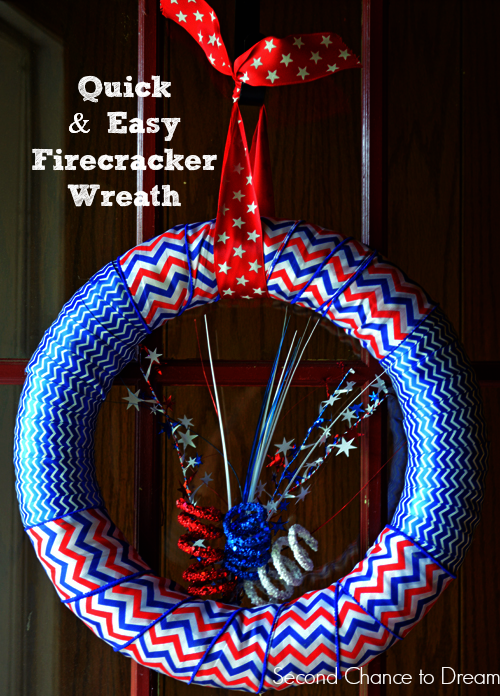 What you'll need:
~Wreath base- I upcycled an old wreath that had shells and jute on it.
~3-4 spools of ribbon that coordinate together- the thicker the ribbon, you will only need 3.
~1 red,white and blue pick- I bought mine from Michael's ~ glue gun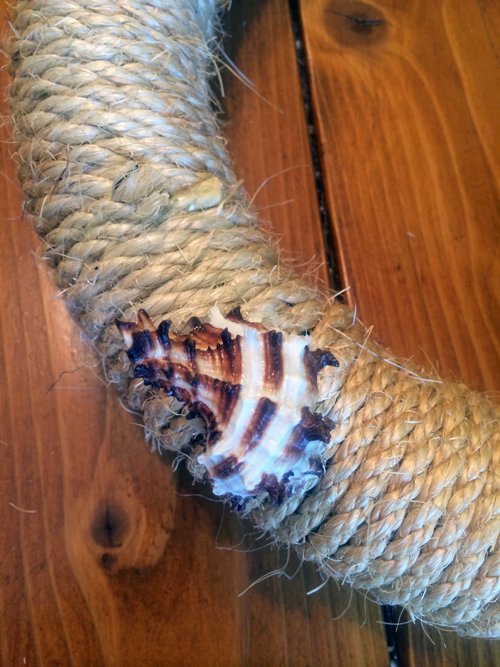 Step one: Decide on a pattern. I chose to use 2 different ribbons and alternate the pattern. Begin wrapping your ribbon around the wreath using your hot glue gun to glue the starting point and end point of the ribbon. Continue doing this until you've gone all the way around.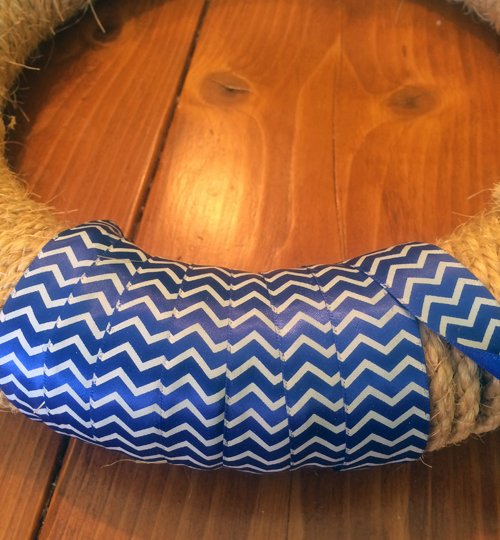 Step two: Take your pick and cut it so that it fits your wreath. Take a piece of your ribbon and wrap around the pick base. Hot glue it in place. Take the wreath and turn it over and hot glue it to the center of the wreath at the bottom. See picture for clearer instructions.
Step three: Take your last piece of ribbon and cut a piece that is long enough for you to tie a knot. Hang your wreath and enjoy!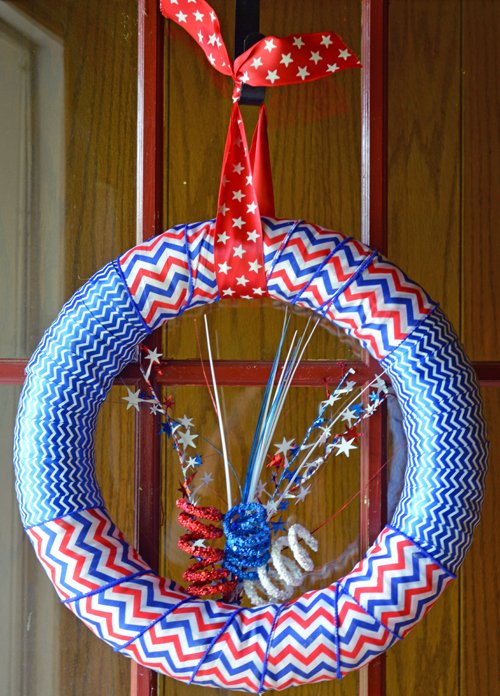 If you want some more festive 4th of July Decor make sure you check out these Flag Mason Jars below: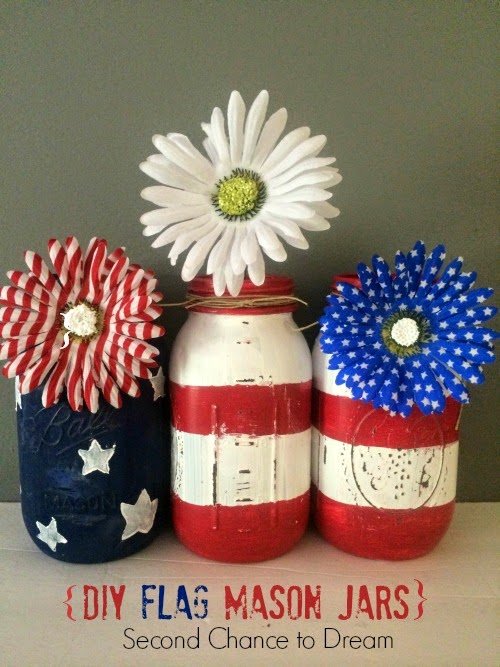 Thanks for stopping by. I'd love to have you follow along and subscribe to my RSS Feed or sign up to receive daily Emails delivered to your inbox . You can also follow along via Facebook.
(Visited 430 times, 1 visits today)