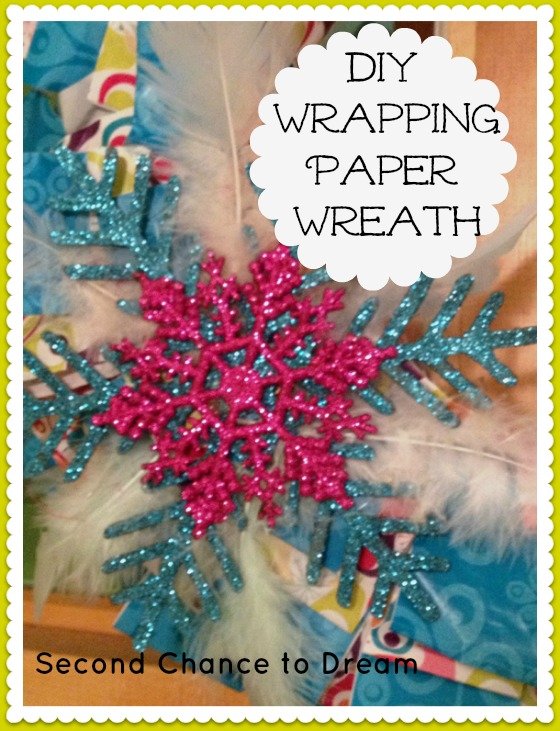 Today I'm sharing a DIY Wrapping Paper Wreath tutorial.  I saw these two rolls wrapping papers at Micheal's and fell in love with the bright fun colors.  I did a little search for something to make with them and came across a book page wreath.  I didn't want to use a book page because I LOVE color.  I decided to try my hand at creating a wrapping paper wreath on my own. So what follows is a lot of trial and error.
To begin gather your supplies:
Supplies for the Wreath:
 I used a straw one because I got it for .50 at a garage sale.  I left the plastic on so I didn't have a mess.
Wrapping paper- I used two small ones from Michael's 1.50 each
Glue gun
Glue Stick
Rotary mat and cutter
2 glitter snowflakes that coordinate with my wrapping paper- 1 is larger than the other.
Bag of feathers in your color scheme
Cut 2″ in strips of both of the coordinating wrapping paper.  I didn't count how many I cut.  I just did it. I did cut more than I needed.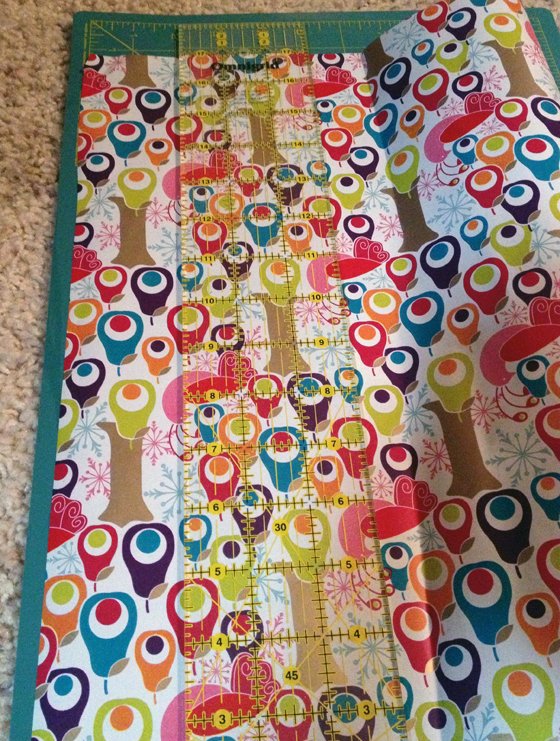 After I cut my 2 in. strips.  I cut each of them in half again.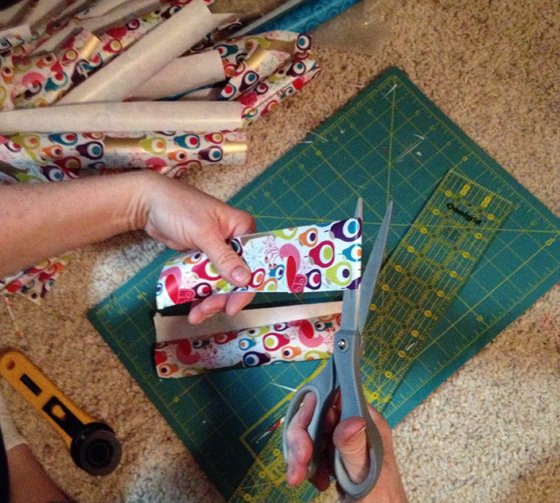 I took my blue folded in half strips and glued it around the wreath.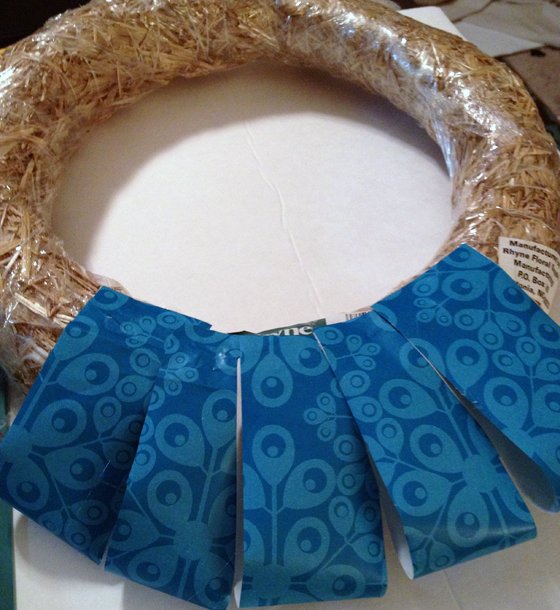 I then took the colorful folded in half strips and glued them on to the wreath.  Placing them a little lower covering more of the wreath and alternating them between the blue ones.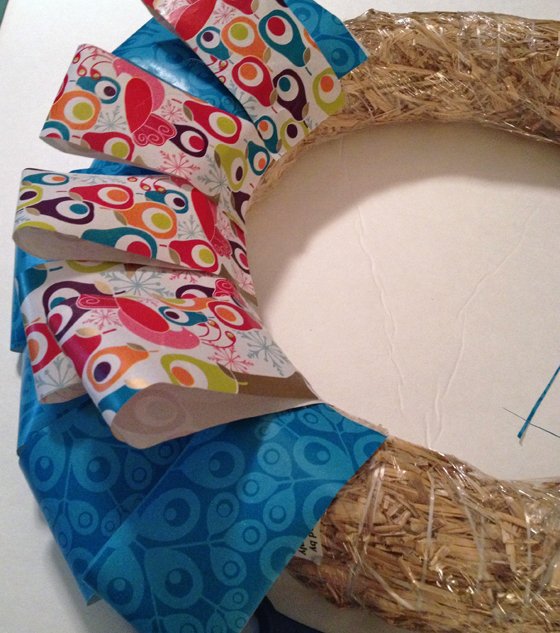 Next, I took one blue strip and one colorful strip and folded them in half and glued them together and then hot glued them to the wreath.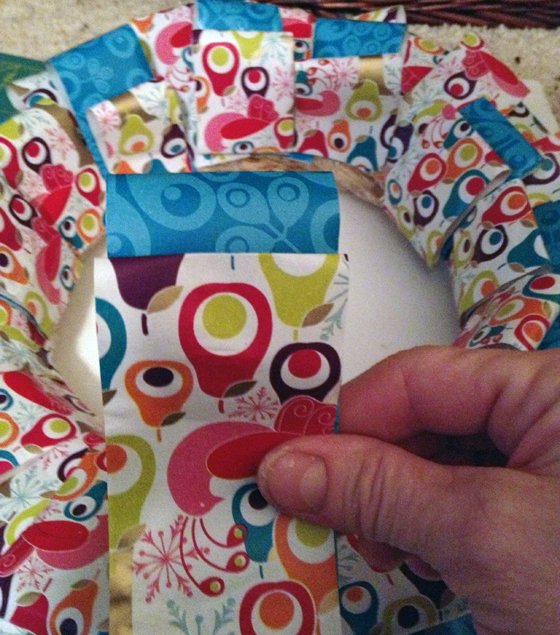 When I put the strips on I left them floppy.  I decided I didn't like them that way and went back and creased each strip and then glued each one of them down at the top of the crease.  This strengthened each strip so they didn't flop.
 I hot glued two snowflakes together and then hot glued it to the wreath.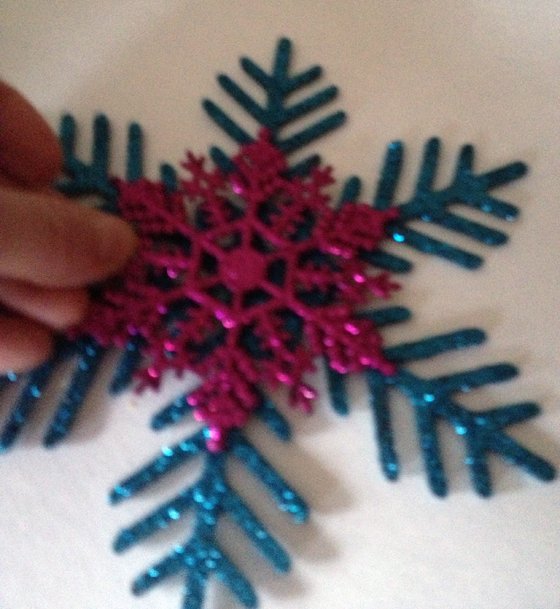 I hot glued a few white feathers in under the snowflakes.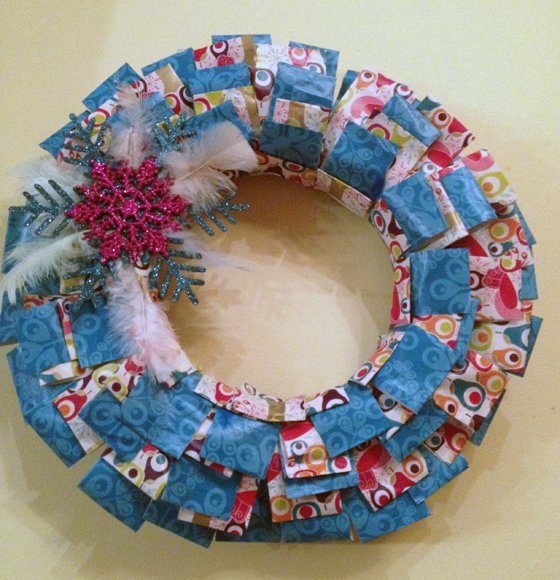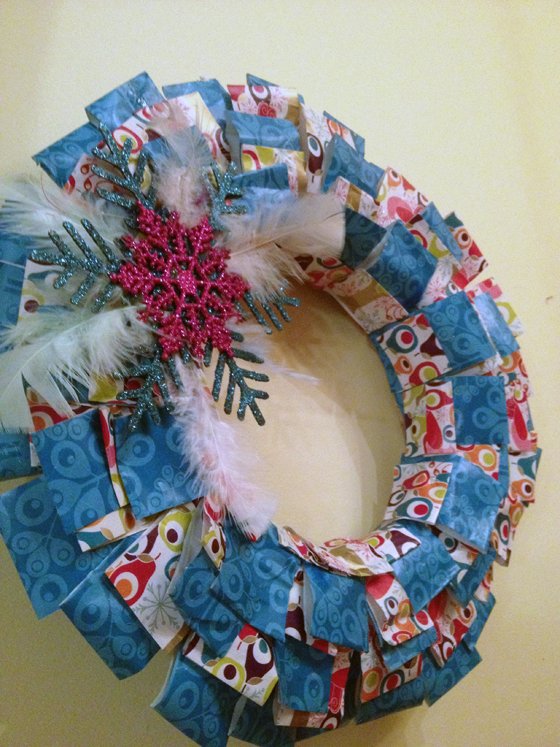 I LOVE it!  I now have a fun colorful wreath for very little money.
Now to figure out how to store it for the year without getting ruined??
Here is another DIY Christmas decor idea, Burlap Christmas Placemats.
Go check out how I made them.
(Visited 1,729 times, 2 visits today)