I'm happy to share a very special guest post today.  It's from my hubby.  We are celebrating our 36th anniversary today.  A pretty incredible milestone considering we were married at 16 & 18.  Not only are we married but we really like each other!  I'm excited to have him share some marriage advice from a husband's perspective.
Today we have been married 36 years and Barb asked me to do a guest post, so, I decided I would make my one spot appearance! Last year Barb wrote an article about
35 Things I've Learned in 35 Years of Marriage
. I am not going to try for 36 but, I thought I would give some reasons
why you should work to stay married:
1.
It is the right thing to do! Unless you took vows written in the modern world of staying married until you feel different, you made a commitment til death do you part. Now, excluding issues of abuse, etc. it is my humble opinion that a commitment is a commitment! I know, doesn't sound romantic at all, but in reality, it is the most romantic gesture you can ever make to your spouse.
2.
Make it right.  Once you have made the commitment to stay put in the marriage, make it a good one! In today's world, we are lied to all the time that there is one person out there for us, and we need to  find our soul mate. Well, if you are married, look across the table at your spouse. You got it, they are your soul mate!!! Now….. roll up your sleeves and start working on a great marriage. The first step in any endeavor, is deciding!
3.
Be right. Part of a successful marriage is focusing on being the right partner. You really have no ability(contrary to what you think) of changing your spouse, but you have total control of changing or making the decision to change yourself. Being the right spouse vs. wanting the right spouse is a big key to a successful marriage.
4.
Doing what is right brings happiness. In Genesis, Cain is downcast because his sacrifice(done against the way God asked for it) was not accepted, but Abel's was. God said to Cain(paraphrase) hey, do the right thing, and then you will be happy! Happiness comes as a result of right decisions and choices, not following our emotions. Want a happy marriage? Make right decisions that you know will benefit the marriage, and watch how happiness seems to follow!
5.
Don't right your spouse. What I mean is, don't try to make your spouse be the person you think they should be. They are who they are, just the way God created them. Celebrate who they are, not who they aren't!
6.
Your differences are right! Too many times I have heard, well, we have nothing in common, therefore, we were not meant for each other. I got news for you.  no one is like you!!! Celebrate the differences, not the sameness. How boring to be just like the one you are married to!! Remember, if two people were exactly the same, one of them is not needed!!!
Ok, so a few things to chew on, spit out if you like, or just ignore. But……….. I urge you to consider that marriage is a journey, not enjoyed always in the moment, but cherished over the years of struggle, heartache, joy, success, failure, and memories. You need a lot of them before you realize how great the journey is. Take the time to collect them.
Thanks Jim for sharing your wisdom!!!  Aren't I blessed to have such a great husband??  We only have that because we've applied the above principles and you can too!
 Let me know your thoughts I'd love to pass them on to Jim.
Here are some more articles on marriage please check them out.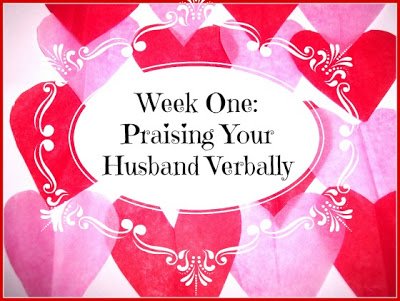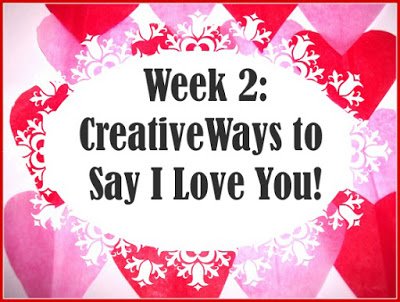 Thanks for stopping by.  You don't want to miss any of my posts so I'd love to have you follow along and subscribe to my RSS Feed or sign up to receive daily Emails delivered to your inbox . You can also follow along via Facebook, Twitter or .Google +

I link up to the following Link Parities:
DIY Showoff, Flamingo Toes, Suburban Mama, Titi Crafty, 

 Twigg Studios

,,Under the Table and Dreaming, Skip to my Lou, Craft O Maniac,

 

Keeping it Simple

,

 

Between Naps on the Porch, Booggieboard Cottage, 

 

What Joy is Mine

, 

A Mama's Story

, 

The Alabaster Jar

,

 

A Proverbs 31 Wife

,

The Better Mom

, 

Worthy of the Prize

, 

Huckleberry Love

, 

Pursuit of Functional Home

,

 Thrifty Decor Chick

, 

Pink Odidty, I Should Be Mopping the Floor, Craft, The Hankful House//Sugar Bee Crafts , Not Just a Housewife

 

 

A Bowlful of Lemons

,

 

Coastal Charm,

 

Growing Home Blog, MercyInk, Timewarp Wife, Blackberry Vine

,  

New Nostalgia

, 

Hope Studios

, 

Ladybug Blessings

, 

Teach Me Tuesdays

, 

Yesterday on Tuesday

, 

 Brag About It

 

Cropped Stories, The Gunny Sack///Inspiration Exchange, The DIY Dreamer, Gingersnap Crafts , 

Seven Thirty Three

, We are that Family, Creations by Kara, 

 

Raising Homemakers

 

, Women Living Well

 

 

NY Melrose Family, 

 

Someday Crafts  Family Home and Life,, Fine Craft Guild, Deep Roots at Home, The Real Housewives of Rivertown, Fluster Buster

,  

My Girlish Whim

, 

The Shady Porch

, 

Life with the Crust Off, Taylor House//

 

52 Mantels, Live, Laugh, Rowe, Imparting Grace,  Saving 4 Six

,

, Artsy Fartsy Mama, , Sparkles and Stove, CIS Project, The Girl Creative, A Peek into My Paradise// The Shabby Nest, Chic on a Shoestring, 

While He was Napping

, 

 

A Night Owl,  One Project Closer, Diana Rambles: Pin Me Party,Practically Functional,The Best Recipes Blog, 

Summer Scraps Pin Party

, DIY Vintage Chic, Creative Connection, Life Inspired Link Party, Thriftiness Miss,Faith Filled Fridays,
The Thirty Sixth Avenue
,
Six.
 Link Party Palooza//
 Sister's Stuff, 
Bowdabra Blog, 
Cheerios and Lattes, 
Funky Junk Interiors,
Be Different, Act Normal, Lemon Paper Designs
 S
erenity You, 
Too Much Time On My Hands

 

,
 It's Ovterflowing, Or So She Says, Sew-Licious, 3 Boys and a Dog Pinterest Party,
Made From Pinterest
Thanks for stopping by. I'd love to have you follow along and subscribe to my RSS Feed or sign up to receive daily Emails delivered to your inbox . You can also follow along via Facebook.
(Visited 734 times, 2 visits today)