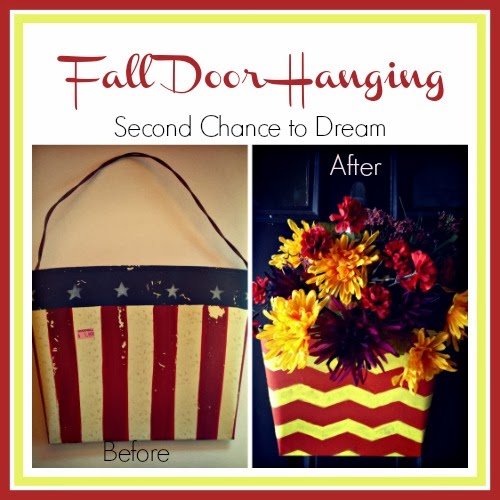 I have a quick, inexpensive Upcycled Fall Door Hanging project I want to show you today. I was at Goodwill and saw this tin basket. It had seen its better days. They marked it $1.99 but had a pink tag which was 1/2 price that day. Of course, I snagged it up. I wasn't quite sure what I'd do with it, but knew I'd come up with something.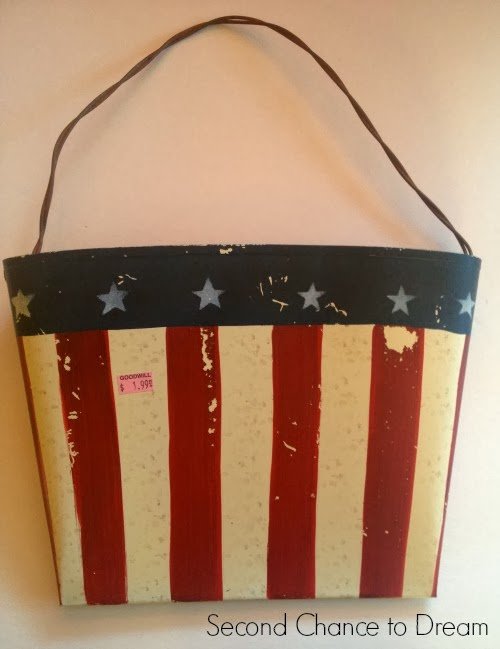 I had some Frog shape tape left from my
DIY Wood 2 x 4 Pumpkins
I had made and thought the tape would be perfect for this project.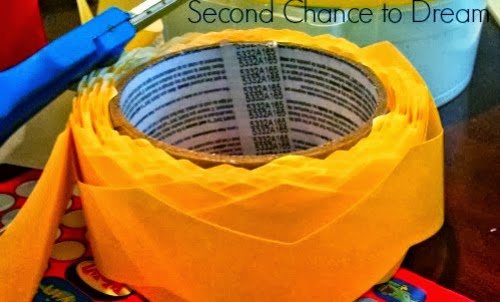 I gave the tin a good coat of yellow paint.  When that was dry, I cut the Frog Shape Tape to the size of the basket. Then painted over the entire basket with a rust color. I purchased the flowers from Dollar Tree and arranged them in the tin basket and hung it on the front door. The total cost for this project was $5.00. I now have a cute Fall Door Hanging and I saved something from going into the landfill.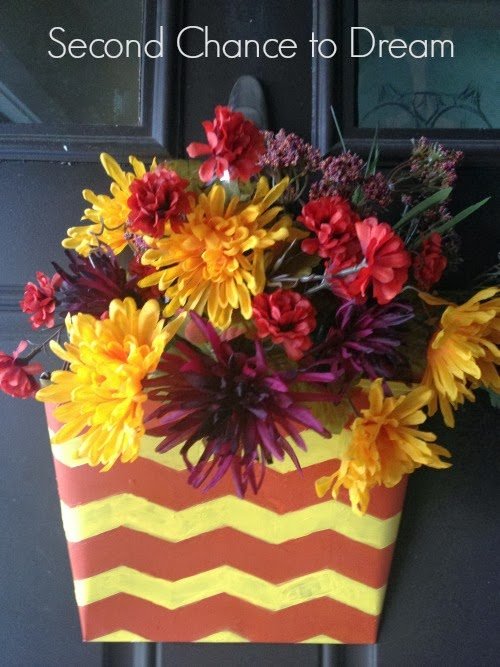 Need some more Fall decor ideas?  Check out the  ideas below.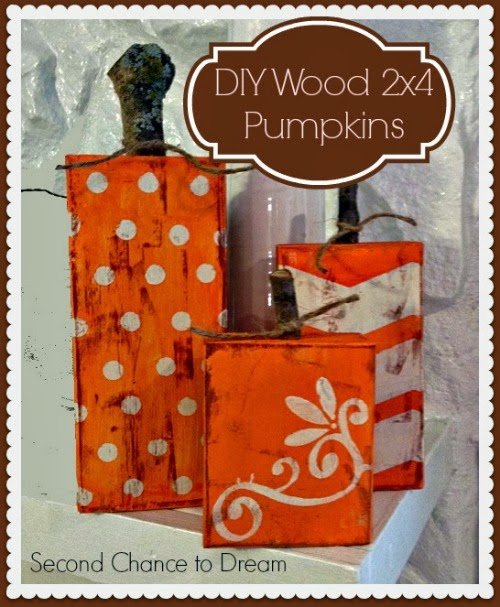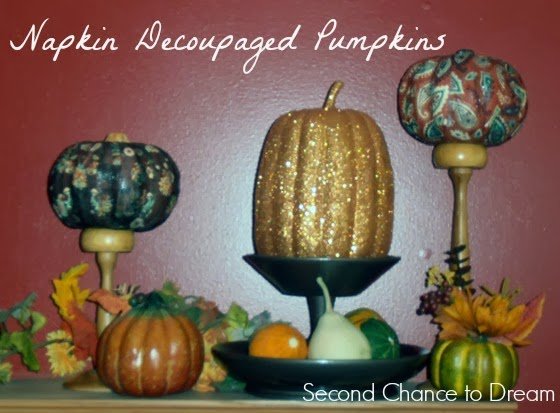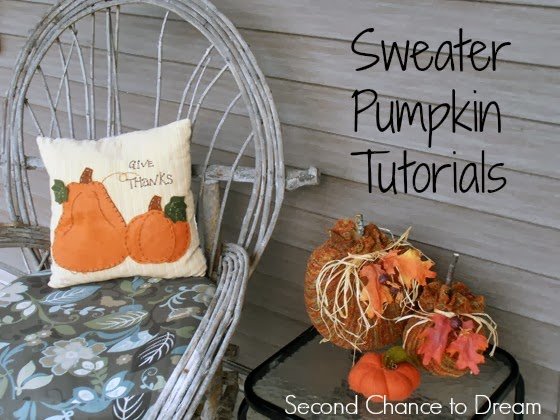 Thanks for visiting. If you enjoyed this post, why don't you subscribe via Facebook, RSS Feed, or Email 
so you don't miss anything?
:

(Visited 1,326 times, 4 visits today)